Belgium and Netherlands test 'smart' container seals in fight against drug crime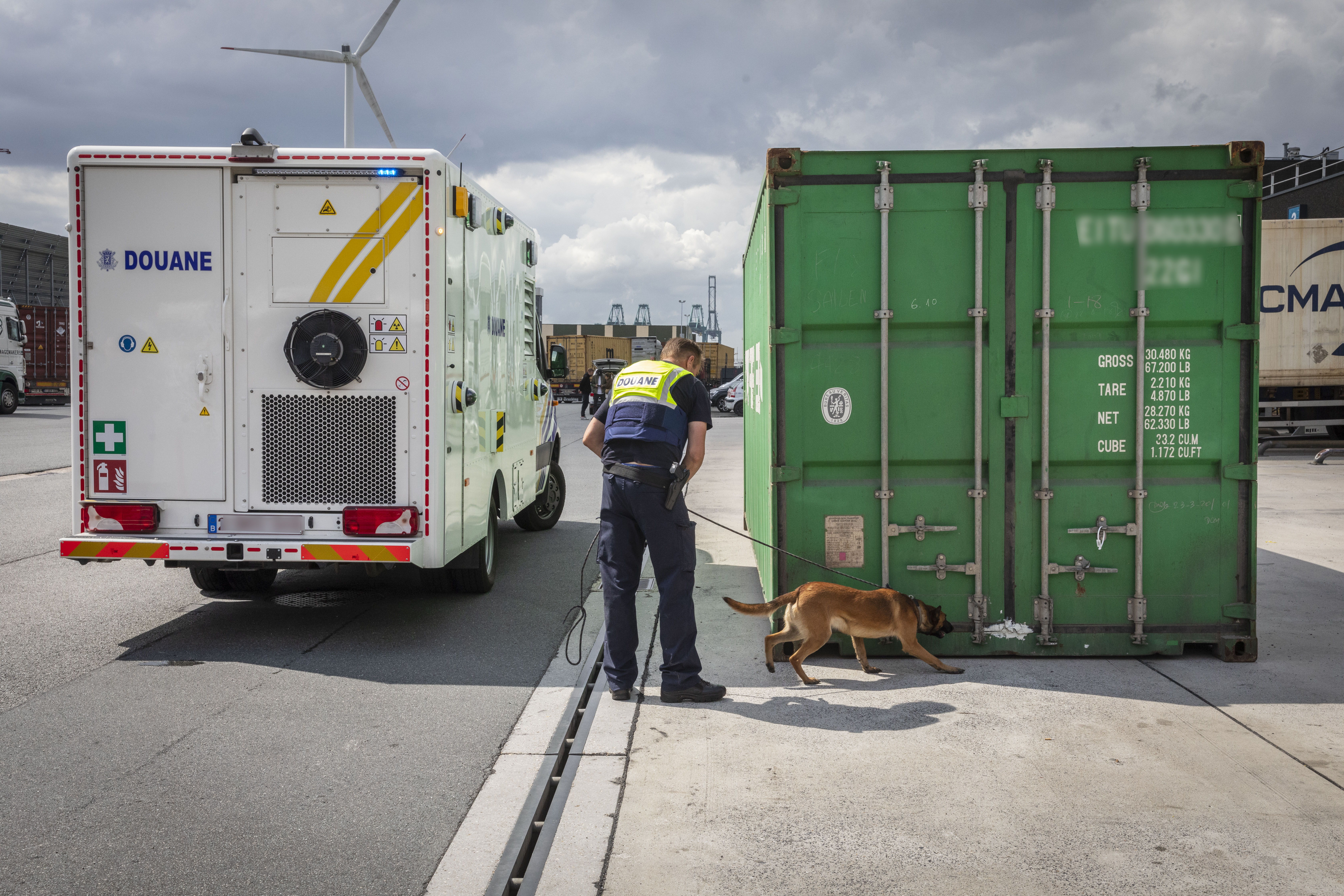 Experts from the maritime sector met on Thursday on the Linkeroever in Antwerp to test smart seals for shipping containers. The aim is to use the technology to improve the security, efficiency and visibility of container transport and to fight drug crime.
In February, Belgium and the Netherlands signed an agreement with five major shipping companies to fight organised crime. Among other things, they promised to use smart containers and container seals, a strict personnel policy, mutual exchange of information and higher international security standards.
Experts from Customs, Police and DG Shipping from Belgium and the Netherlands, with the shipping companies involved and six specialist companies, examined the technical possibilities of the containers and seals. The aim is to determine which can be used to secure cargoes.
Smart seals enable real-time monitoring and data collection for shipping containers while in transit. They are equipped with sensors that collect information such as temperature, humidity, vibration and location.
"This will allow companies and authorities to easily track the location of containers and detect any unauthorised access or tampering with containers," said Justice minister Vincent Van Quickenborne. "This should ensure that all activities with a container, from embarkation to its final destination, are automatically recorded. In this way, no one can open or move a container without being seen."
"Customs is already achieving impressive results in stopping huge quantities of cocaine at the border. But we must not be blind to the fact that large quantities of cocaine still slip through," Finance minister Vincent Van Peteghem added. "It is vital for customs officials to gather information to make their risk analysis as effective as possible."
#FlandersNewsService | © PHOTO LEPICTORIUM