Belgium and Niger join forces in fight against terrorism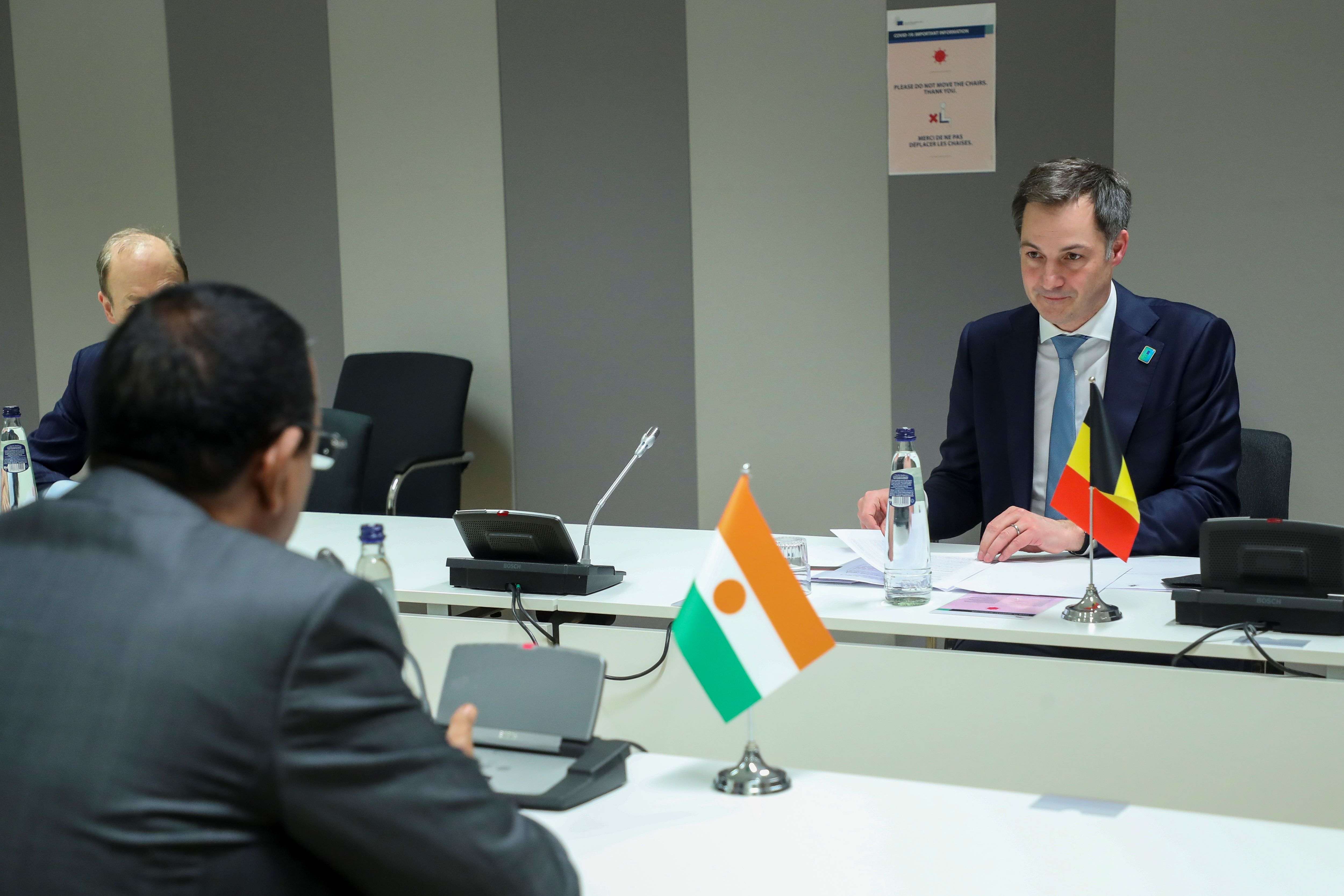 Belgium's Coordinating Unit for Threat Analysis (OCAD) and its Nigerien counterpart have discussed a cooperation strategy during a working visit in Brussels, OCAD announced on Tuesday. The purpose of the visit is to exchange experiences and expertise in the fight against terrorism.
A delegation from Niger's National Coordination Center for the Early Warning Mechanism (CNAP) was received by OCAD director Gert Vercauteren. "Terrorism and extremism transcend our Belgian national borders," Vercauteren said. "We are in favour of more European and international cooperation and maintain good ties with foreign partner services to this end. These good contacts are necessary to understand each other's situation better. Cooperation with Niger is now also taking concrete shape."
"Like Belgium, Niger has to deal with a wide range of security problems. No country can solve these problems alone," CNAP director Ibrahim Garba Birmaka added. "This meeting undoubtedly represents an important milestone in the fruitful and sustainable cooperation between our two services in the field of threat analysis and risk assessment."
OCAD emphasises the added value of a fusion centre in the fight against extremism and terrorism. Fusion centres have emerged in Europe to bring together the expertise of security and intelligence services in response to complex challenges such as terrorist and extremist threats.
In September 2022, OCAD and a Belgian diplomatic delegation paid a first working visit to CNAP. The visit came about at the invitation of Niger to help develop the new fusion centre. Niger is an important African partner for Belgium in the Sahel region.
(BRV)
Niger president Mahamadou Issoufou and Belgian prime minister Alexander De Croo during an African-European EU summit meeting in February 2022 © BELGA PHOTO NICOLAS MAETERLINCK