Belgium abandons One Love armband at Qatar World Cup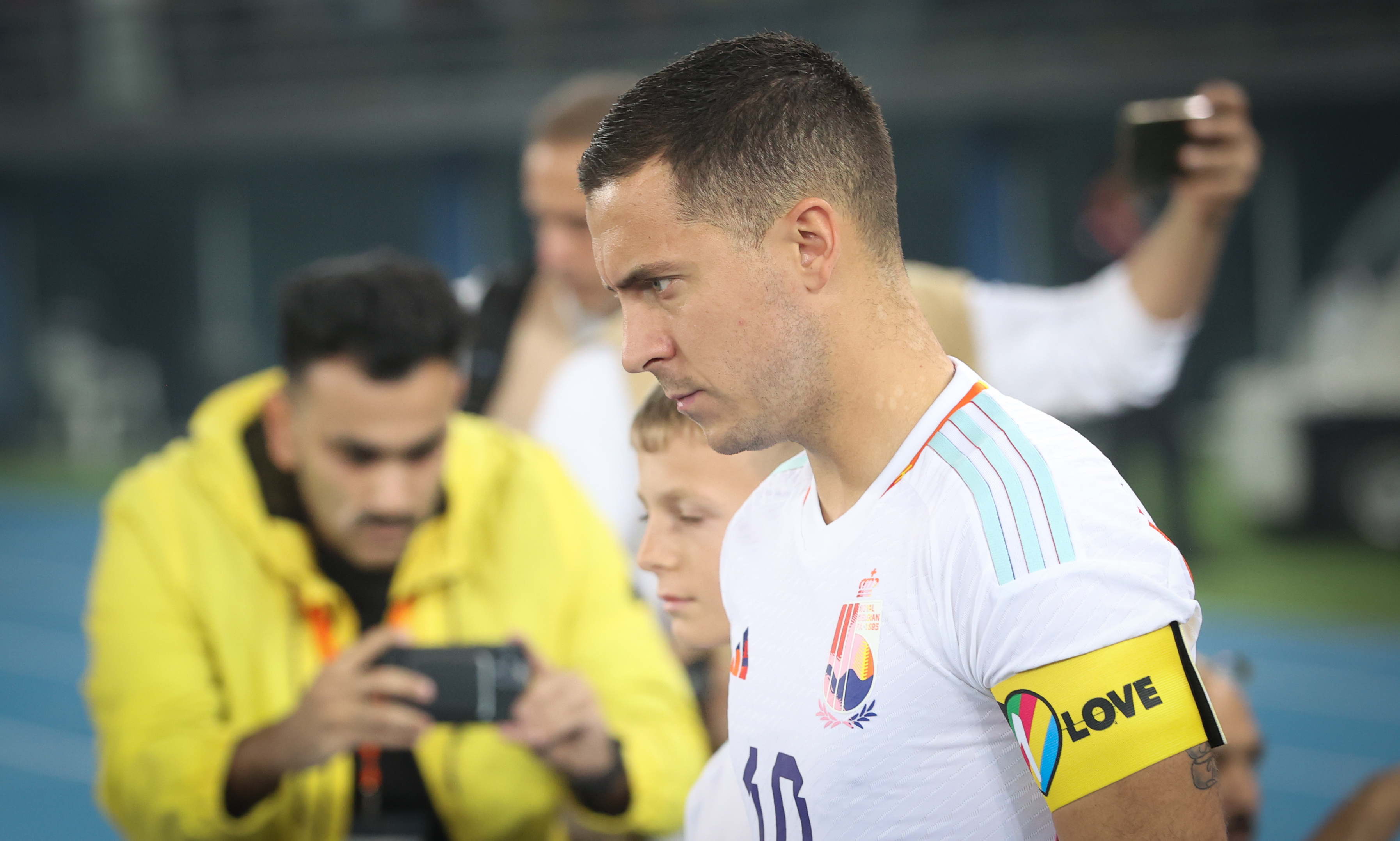 Seven countries, including Belgium, announced that they will not wear the One Love armband in support of LGBTQ+ rights at the World Cup in Qatar. England, Wales, Switzerland, Germany, Denmark and the Netherlands are also abandoning the armband following the threat by FIFA to impose sporting sanctions on captains wearing the rainbow armband.
Belgian team captain Eden Hazard will therefore not wear the armband during the Red Devils' opening match against Canada on Wednesday. Hazard wore the armband as recently as 18 November during a friendly game against Egypt in Kuwait. The Belgian Football Association is currently not commenting on the decision.
Earlier on Monday, the Dutch Football Association (KNVB) indicated that Virgil van Dijk would not take to the field with the band in his team's first group match against Senegal. Germany's Manuel Neuer wanted to stand firm, but the German federation (DFB) eventually decided to refrain as well. On Friday, French team captain Hugo Lloris already indicated he would not wear the armband. 
The seven federations say they are "very frustrated" with FIFA's inflexibility. "We were prepared to pay fines that would normally apply to breaches of kit regulations and had a strong commitment to wearing the armband. However, we cannot put our players in the situation where they might be booked or even forced to leave the field of play," the federations stated.
(KOR)
Belgium's Eden Hazard pictured at the start of a friendly football game against Egypt in Kuwait on 18 November 2022 © BELGA PHOTO VIRGINIE LEFOUR