Belgians hope to repeat last year's successes during Tour de France 2023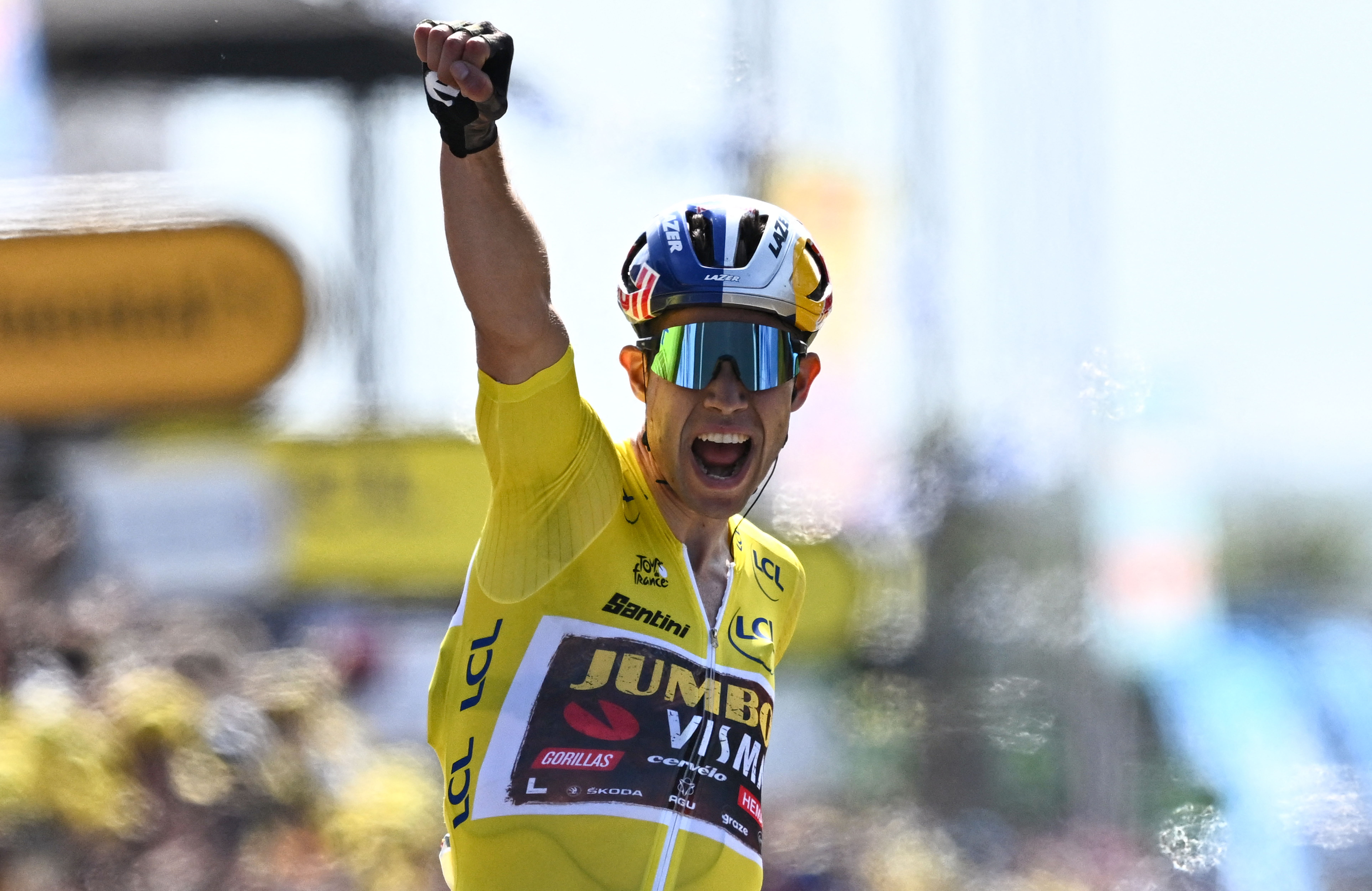 The Tour de France 2022 was a landmark year for Belgian cycling. Belgium secured six stage wins, over 25 per cent of all stages, during the world's most prestigious cycling last year. Protagonists Wout Van Aert and Jasper Philipsen are preparing for another standout edition in 2023.
Wout Van Aert was Belgium's standout performer during last year's Tour de France. With three stage wins, four days as the overall leader and a green jersey in 2022, the Flemish cyclist has a lot to live up to this month.
Van Aert has already admitted he will not focus on the points as much this year. The combination of defending his green jersey and going for stage wins proved too exhausting for the cyclist from Jumbo-Visma. "I will ride this year's Tour in a different way than last year because I was completely dead the week after," Van Aert said in June.
Fierce competition
Leaving the Tour in good condition will be of the utmost importance for Van Aert, because the UCI Cycling World Championships will take place two weeks later. Becoming a world champion is one of Van Aert's biggest dreams, and with Remco Evenepoel also participating, competition will be fierce.
Instead, he will only focus on individual stages. During the second part of the race, he will take on a supporting role, in the hopes to guide his teammate and defending champion Jonas Vingegaard to a second Tour de France win. The Dane will need all the support he can get: his rival and two-time Tour winner Tadej Pogacar finished comfortably ahead of Vingegaard during the recent Paris-Nice.
Philipsen aims for green
That is good news for other cyclists who want to establish themselves as the best sprinter in the world. Jasper Philipsen might have the best chance of succeeding his compatriot. Philipsen ended second in last year's battle for the green jersey and won the prestigious final stage on the Champs Elysées.
The 25-year-old's career skyrocketed in the past two years, with stage wins in the Vuelta de España, the UAE Tour and the Tour de France. In 2023, Philipsen already won two stages in the Tirreno-Adriatico and finished second during Paris-Roubaix. With his excellent form going into the Tour, Philipsen will be hard to beat in the fight for the green jersey.
Belgian cycling fans will have a lot to look forward to this month. The Tour de France starts on 1 July in Bilbao and ends on 23 July in Paris.
Wout Van Aert celebrates as he wins the 4th stage of last year's Tour de France. © Anne-Christine POUJOULAT / AFP