Belgian volunteers take asylum seekers to have a shower at Brussels public swimming pool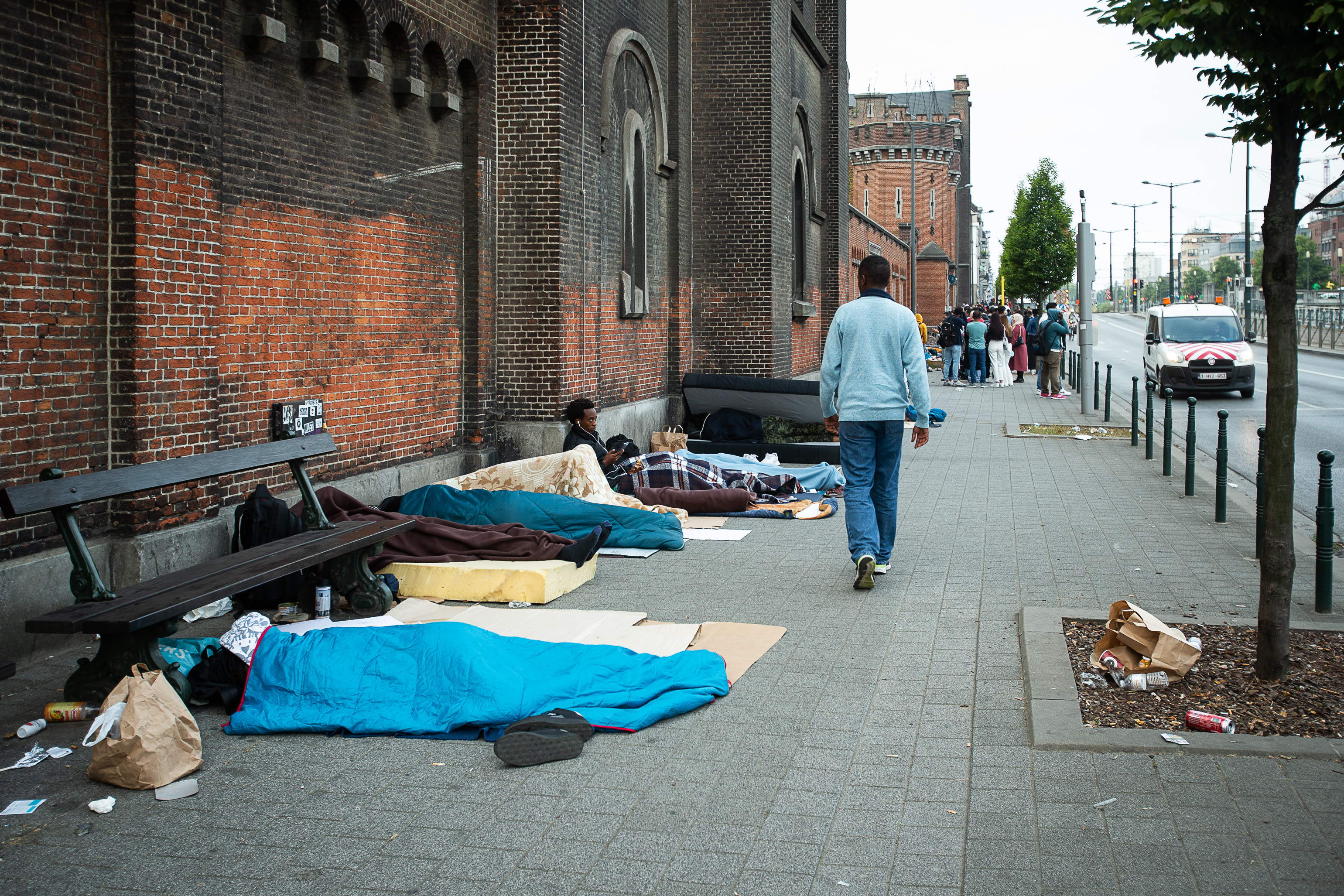 Groups of volunteers organised an action this Saturday 20 August to allow asylum seekers who were not welcomed yet by the Belgian State to take a shower at the "Bains de Bruxelles", a swimming pool in Brussels Marolles district.
The asylum seekers who sleep on the street at the application center Klein Kasteeltje were given the opportunity to take a refreshing shower. The campaign was set up by the organization "Friendship Without Borders" (Vriendschap Zonder Grenzen).
Some of the asylum seekers have been living on the streets for several days or weeks. Their basic hygiene is deteriorating and several of them suffer from skin disorders. 
The volunteers of "Friendship Without Borders" gathered some groups of asylum seekers at the Klein Kasteeltje and then escort them to the swimming pool of the Brussels city center in the Marolles. There, a team of the Red Cross took care of their wounds or injuries and afterwards they could take a shower or shave themselves.
"That will do them some good now, but if they are not cared for in the longer term, the problems will keep coming back," says Loïc Fraiture of Friendship Without Borders. "This is a citizens' action and in fact we as citizens show that we are doing the work, while this is actually the government's job," he added.
The various citizen collectives and aid organizations are daily at the Klein Kasteeltje to hand out coffee, tea or packed lunches, but they now notice that the health of the asylum seekers is deteriorating. They hope that the procedures will speed up so that everyone gets off the streets.
(VIV)
#FlandersNewsService
© BELGA PHOTO (JAMES ARTHUR GEKIERE) Dozens of asylum seekers waiting at the entrance of the Fedasil registration center Klein Kasteeltje - Petit Chateau in Brussels
© BELGA VIDEO (NILS QUINTELIER) Volunteers to give asylum seekers who were not treated by Fedasil the opportunity to take a shower at a swimming pool in Brussels on Saturday, August 20.