Belgian vineyards face frost with Flemish infrared technology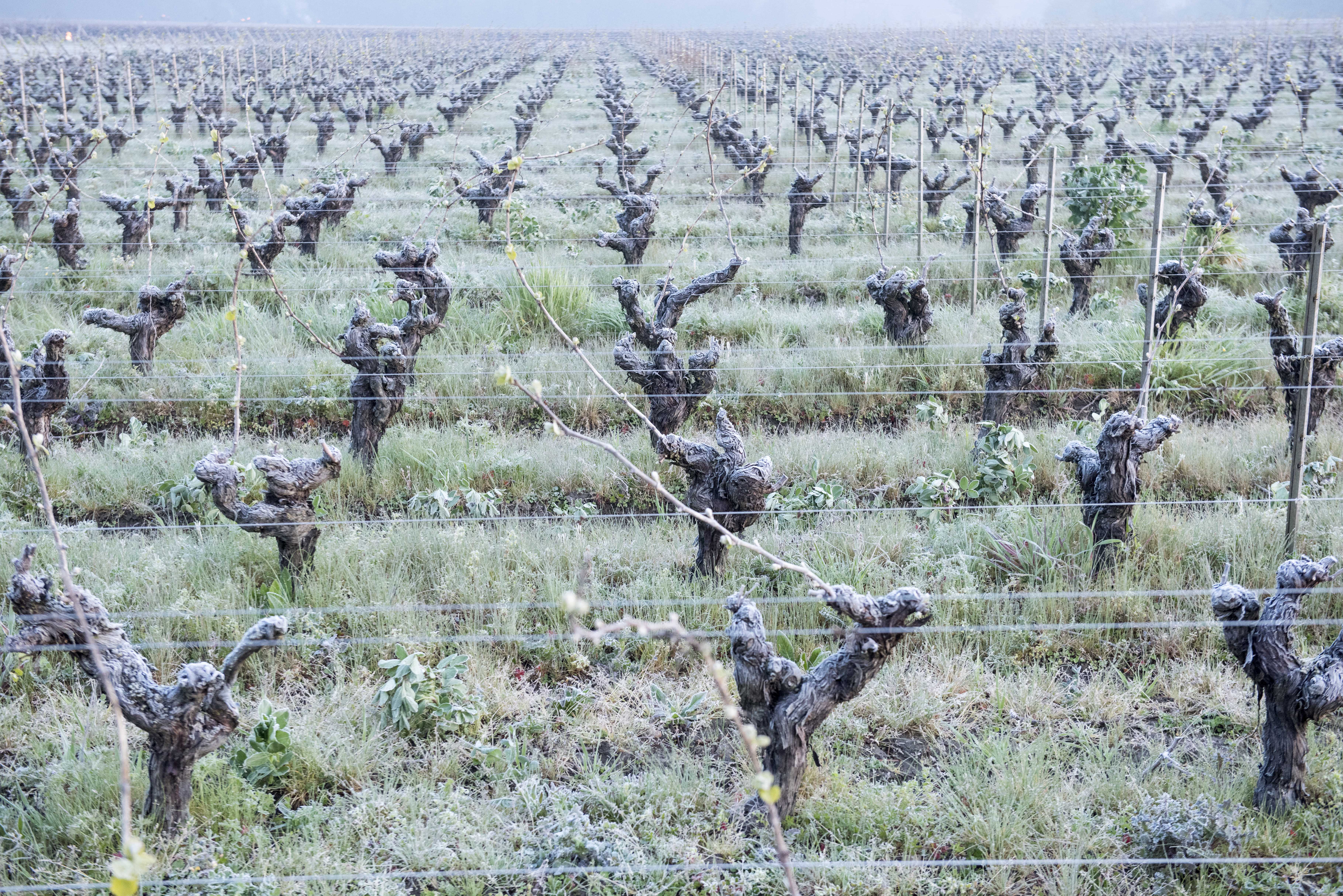 While French wine producers are lighting candles to protect their grapevines from the polar cold which has hit the country since Friday evening, some Belgian winegrowers are betting on new technologies to strive against the climate hardship. 
Two young engineers from Ghent, Alexander Schmidt and Laurens De Vos have developed a technique to protect grape vines against frost with infrared lights. "Our system is cheaper, more efficient and also provides a beautiful light spectacle," they promise.
Erwin Blomsma and Saskia Broeckx are the owners of Graevenberger's winery on the south flank of the Beninksberg (nearly 40km from Brussels), where viticulture has been practiced since the Middle Ages. They consider it is still early to measure if there will be some frost damage across Belgium. "The last few years we have seen late frost with some vineyards losing 50-60% of their production," says Blomsma to Belga News Agency.
"The last few years we have seen late frost with some vineyards losing 50-60% of their production"
Graevenberger vineyard is located on a steep southern hill, so the ground frost will not affect the production so much. "We just make sure the cold can glide down (maintaining the green borders around the vineyard) and we prune very late (February-March) so that the plants may start a bit later (only a week or so). Keeping the grass short also helps," he says. "But the larger vineyards here have actually invested in frost protection," he adds.
Infrared solution
Among the traditional techniques such as fire pots, spraying water, growing vines to 2.5m high to avoid ground frost damage, some Belgian producers decided to try infrared lighting strips. "It's a new and more sustainable technique developed in Flanders that seems to work well," ​ Blomsma remarks.
The technology is also being used in Wallonia. The Vignoble des Agaises, in Haulchin (Estinnes), have chosen Belgium's southern region to produce sparkling wines. The Ruffus cuvées production has been saved this year by the infrared technology designed in Ghent.
In total, 1200 meters of slightly special LEDs are installed along the vines, hung on the strips of the plantations. "In fact, these LEDs will emit infrared light," explains Etienne Delbeke, director of the vineyard, to RTBF. "And this light will heat whatever it finds. As the tube is placed near the wand, it will be heated and preserved from the cold. And inevitably, the buds will not be burned," celebrates Delbeke.
(VIV)
Illustration picture shows frozen vines in the Luneau-Papin wine estate vineyard in Le Landreau, near Nantes, western France - © Sebastien SALOM-GOMIS / AFP