Belgian trade unions cautiously optimistic after talks with governments on energy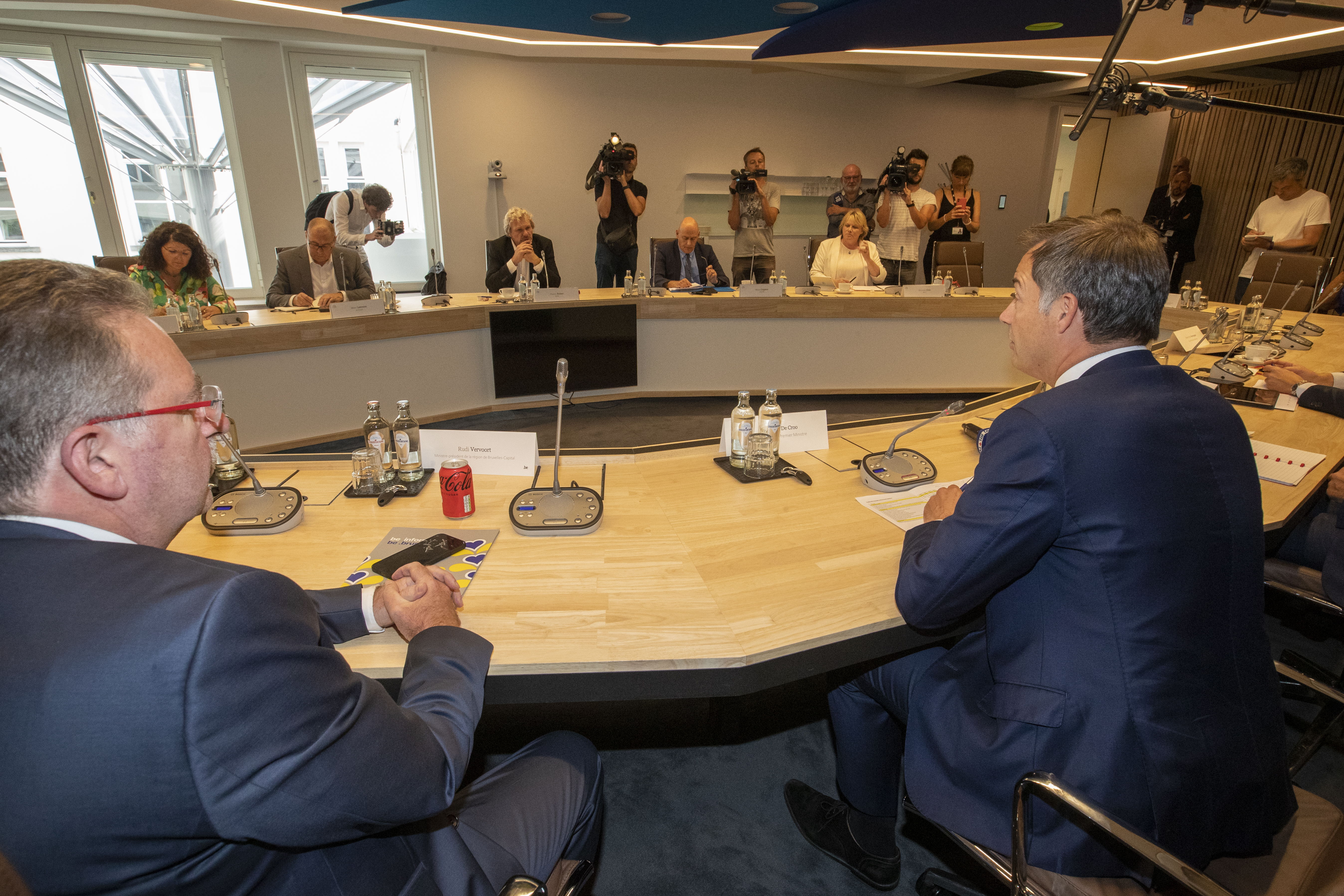 After a consultation with the employers on Monday, the representatives of the different governments met with the trade unions on Wednesday. Even though the unions are not ruling out a general strike, they are cautiously optimistic about the measures the governments in Belgium are planning to implement.
According to the unions, additional measures are urgently needed on top of those announced last week, such as the extension of the social rate and the reduced VAT on electricity and gas. These were addressed during the meeting.
"The governments recognise the seriousness of the situation," said Miranda Ulens, general secretary of the socialist trade union ABVV, afterwards. "The sense of urgency is there. The important thing now is to roll out the necessary measures quickly."
The trade unions increased the pressure on Tuesday by threatening a general strike on 9 November if "solutions to the purchasing power crisis are not found quickly". ACV president Marc Leemans did not want to rule out this scenario. "Words are important, but so is action. Measures must be taken quickly to ensure that people do not go under."
According to Leemans, the general strike is not a "threat" but a "warning", intended to "create alertness" among the government and employers. According to Leemans, such a strike is "the last resort" and can be avoided if the government comes up with "good measures". According to Leemans, the strike will happen if the government "does not take measures that allow people to keep their heads above water".
Belgian Prime Minister Alexander De Croo did not directly address the threat of a strike at the start of the meeting, but did call for "a concerted effort" to deal with the energy crisis. "The idea is to listen and to look together at how we can protect people's jobs and finances," the Prime Minister said at the opening of the meeting.
(TOM)
Belgian Prime Minister Alexander De Croo pictured during a meeting with the national trade unions. - © BELGA PHOTO NICOLAS MAETERLINCK