Belgian Tom Van Grieken is Western European politician who spends most on Facebook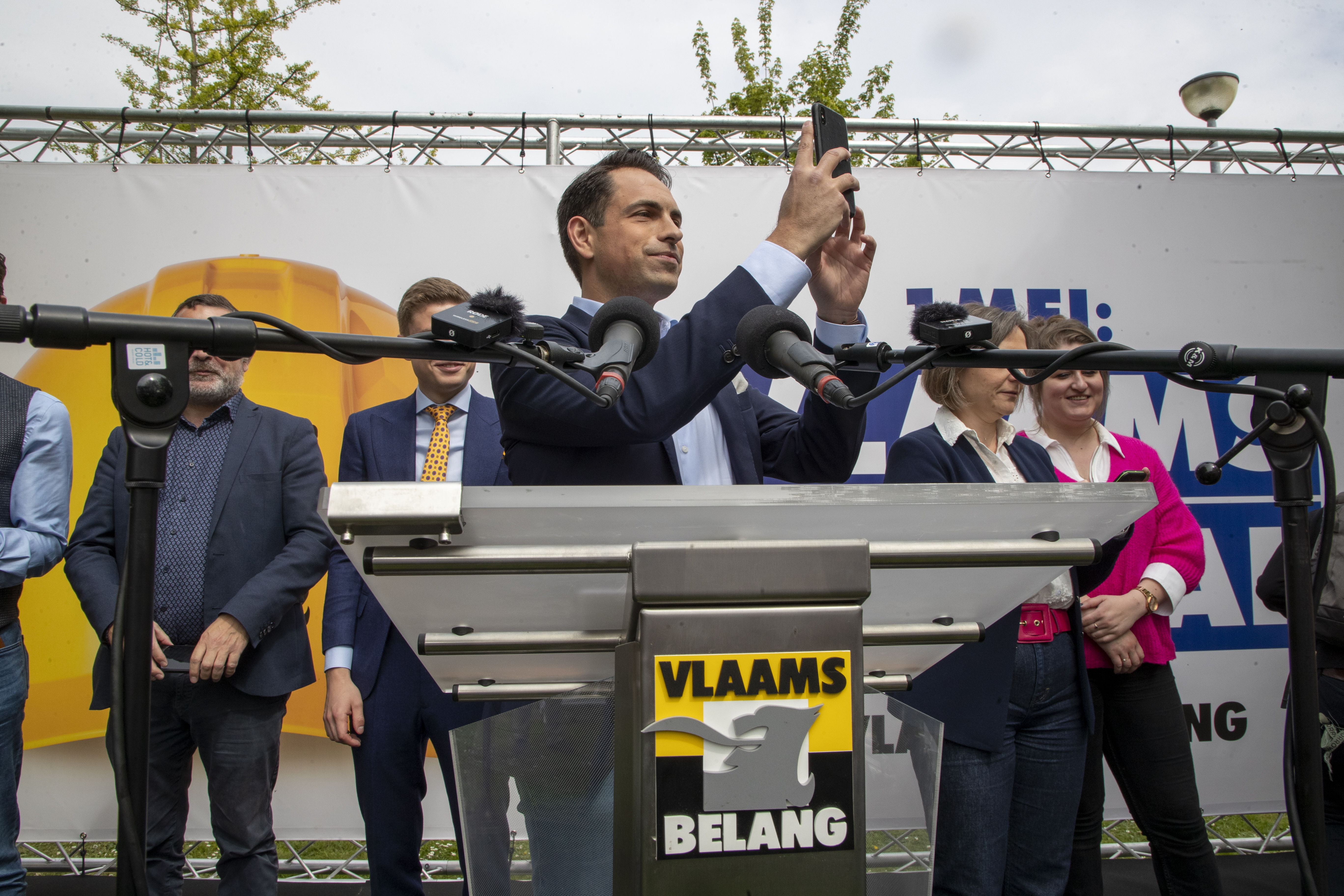 Belgian politician and Vlaams Belang (Flemish far-right party) chairman Tom Van Grieken has already spent 219.059 euros on Instagram and Facebook ads this year, making him the Western European politician who spends the most on these platforms. That is what Knack writes on Tuesday based on figures from AdLens, an organisation that researches political ads on Facebook.
Only three Hungarian politicians are ahead of Van Grieken in the European top 10, including Viktor Orbàn, but their spending fell sharply after the Hungarian elections in April.
Two other Belgian politicians are also in the top 10: N-VA (Flemish nationalists) chairman Bart De Wever ranks sixth with 125,727 euros and Vooruit (Flemish socialists) chairman Conner Rousseau closes the top 10 with 65,842 euros.
"Vlaams Belang is forced to advertise via social media, because regular media refuse ads and honest reporting on our proposals," Van Grieken said in a reaction to Knack.
In total, all Belgian parties together have already spent 2.35 million euros on Facebook. At this rate, they are well on their way to clocking up another 4.7 million euros by the end of the year, equalling the total amount in 2021. Adding up all party expenditures, N-VA ranks first in Belgium with a total of 823,000 euros. 
(KOR)
#FlandersNewsService
Vlaams Belang chairman Tom Van Grieken delivers a speech at the 2022 Labour Day meeting of the Flemish far-right party © BELGA PHOTO NICOLAS MAETERLINCK