Belgian tax authorities eye football red cards
10 March 2023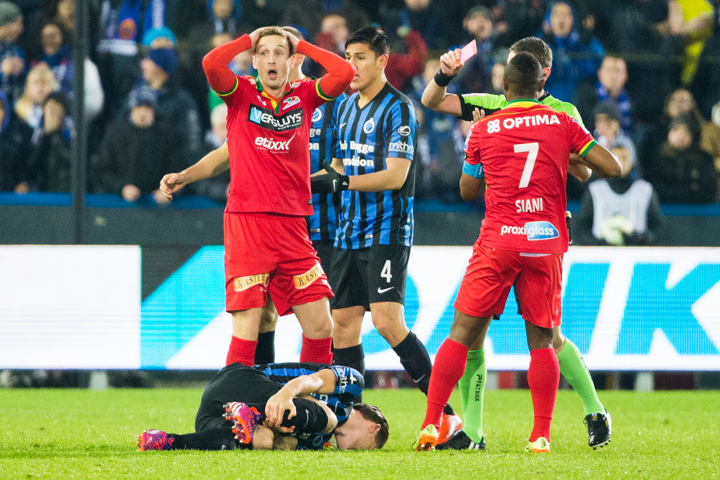 The Belgian Federal Public Service for Finance (FPS Finance) wants to know from 21 professional clubs who pays the fines when one of their football players receives a red card. In practice, most of the time, the clubs themselves pay the fines. "But then taxes must be paid on that," the tax authorities say, because this is seen as an additional benefit . In total, more than 500 thousand euros in fines must be revised.
According to the Belgian newspaper Het Nieuwsblad, the General Tax Administration audited 21 football clubs over the 2019 and 2020 financial years. The tax authority focused mainly on fines imposed on clubs and fines received by players.
In practice, players are mainly concerned with the fines they received after a red card. "If a player receives a red card directly during the match, he can be summoned to the disciplinary committee," explained Pierre Cornu of the Football Association to Het Nieuwsblad. 
This committee may impose a suspension of one or more days on the player and may also include fines. In the highest class, this is a fine of 1,000 euros per game suspension and 500 euros per suspended game with postponement. In 1B, it is 500 euros per day of suspension and 250 euros per game suspended with postponement.
These fines are often paid by the club itself, as soon as it is surveyed, unless it is a flagrant and deliberate infraction. "But if the club pays that fine, it's actually an advantage in kind," FPS Finance spokesman Francis Adyns told the newspaper. "This is the same as an employer giving an employee an extra salary perk (like a company car or a laptop)." And taxes must be paid on these extra wages.
A total of 513,859 euros of fines will be analysed. "We want to avoid payments that go unnoticed by the tax authorities", says Adyns. The tax due is calculated progressively and can vary from 20% to 50%, depending on the employee's income.
(VIV)
Oostende's players react as Oostende's Knowledge Musona (not pictured) receives a red card from the referee at the Jupiler Pro League match between Club Brugge and KV Oostende, in Brugge, 30 January 2015 © BELGA PHOTO (KURT DESPLENTER)