Belgian Scouts return after 'eventful and challenging' World Jamboree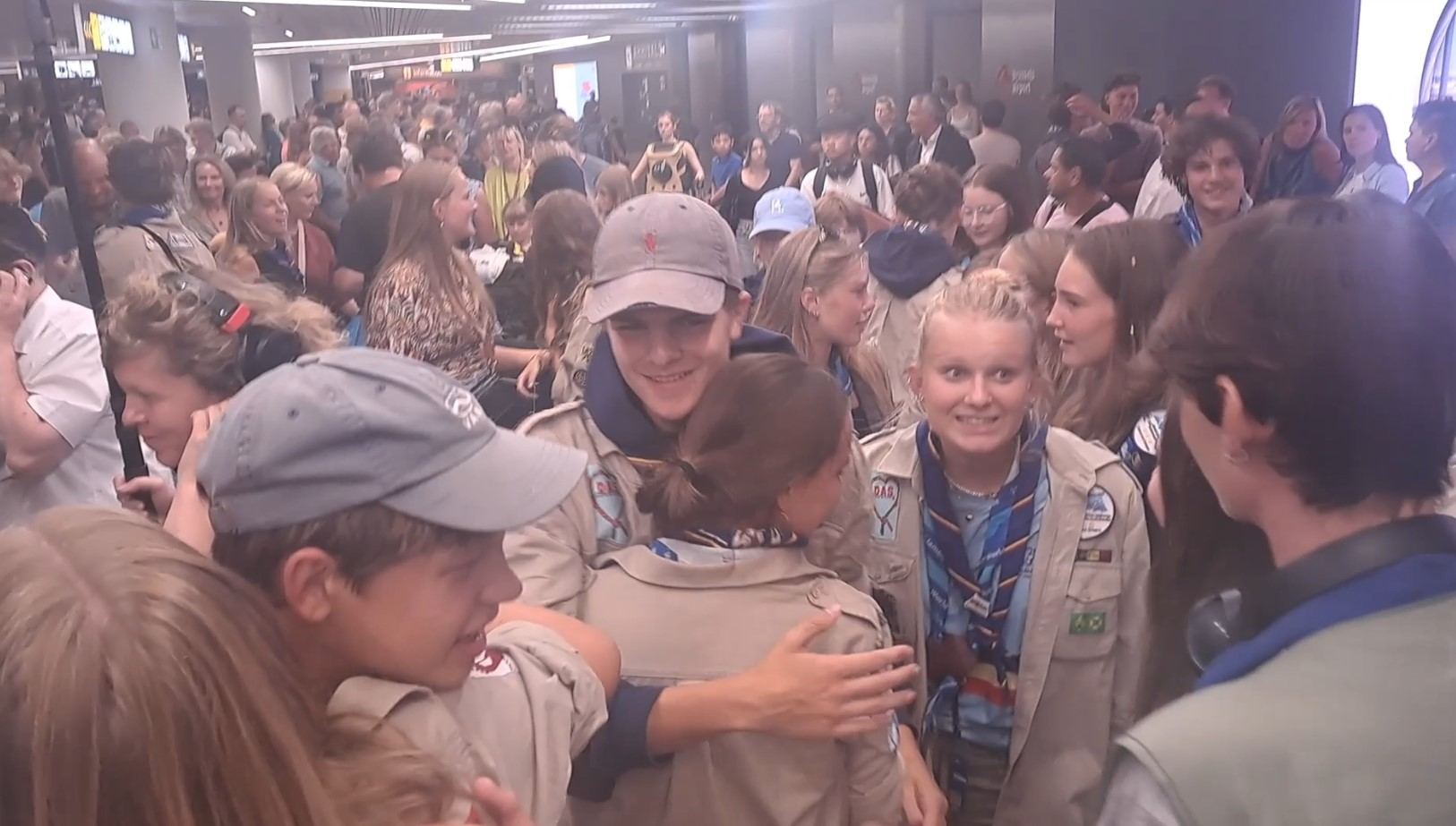 Belgian participants in the world's largest Scout camp, the World Scout Jamboree in South Korea, arrived at Brussels Airport on Monday afternoon. The event in Saemangeum, South Korea, was supposed to be a grand gathering of Scouts from all over the world but was plagued by organisational problems, a typhoon and heatwaves.
From 1 August, 40,000 Scouts were due to arrive in South Korea for the 25th edition of the World Jamboree. After organisational problems, a heat wave, a Covid-19 outbreak and a typhoon, several international groups decided to return home.
'Eventful and challenging'
The 1,250 Belgian scouts returned over the weekend and on Monday. "It was undoubtedly an eventful and challenging jamboree for all participants, with unusual experiences such as extreme weather and early departures - but also and above all with many intensely beautiful experiences, activities and encounters," says Jan Van Reusel, spokesperson for Scouts and Guides Flanders.
According to Van Reusel, the early evacuation "required a special commitment". "We are grateful for the commitment of our volunteers to guide our members safely through these exceptional circumstances," he said.
An investigation into the event is planned, he said. "There are still many understandable questions about the organisation in South Korea. We cannot and will not draw any conclusions at this stage. In the coming months, we will carry out a thorough evaluation with everyone involved at all levels."
(BRV)
© BELGA PHOTO/VIDEO TIMON RAMBOER