Belgian royal couple travels to Greece for first official state visit since corona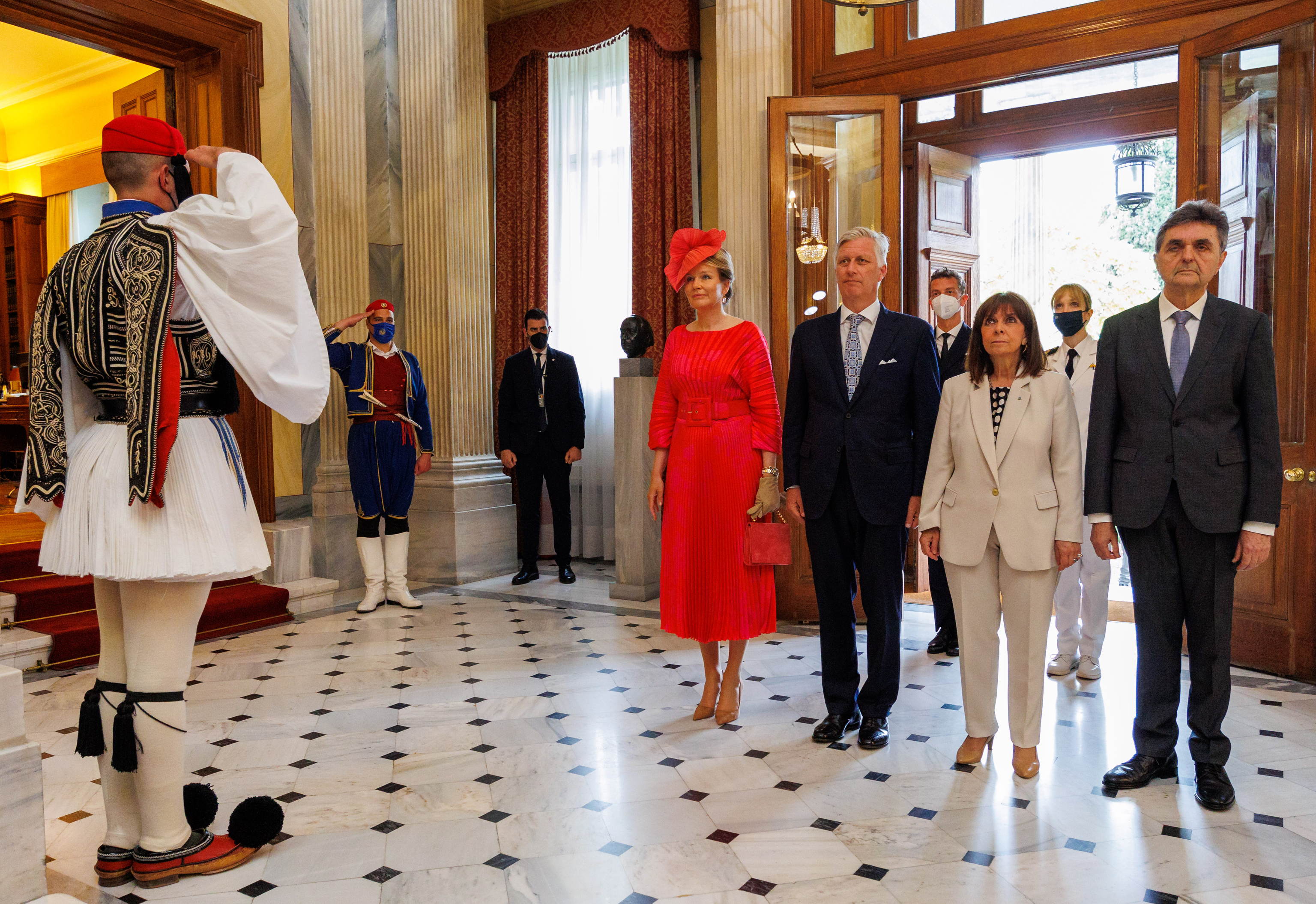 King Philippe and Queen Mathilde left for Greece on Monday for a three-day state visit at the invitation of Greek President Katerina Sakellaropoulou. It is the first official state visit since the outbreak of the corona pandemic. 
The visit began with a ceremony at the Tomb of the Unknown Soldier in Syntagma Square in Athens, in front of the Greek Parliament. The royal couple paid tribute to those who had died for the Greek fatherland. During the three-day visit, meetings with the highest Greek authorities are planned, as well as academic and economic activities. The mission also has a social dimension, with special attention being paid to the integration of refugees and disadvantaged children. 
Bilateral ties
This is the first state visit since the outbreak of the corona pandemic. The last one, to Luxembourg, dates from October 2019. It is the second time that Belgium has paid a state visit to Greece, the last time being in 2001. Greece has also paid two state visits to Belgium, in 1981 and 2005. The state visit should help strengthen bilateral ties between the two countries. 
Greece wants to move forward after a difficult decade with a financial crisis, a refugee crisis, the consequences of the corona pandemic and the impact of climate change. The country now sees opportunities for recovery and growth, and wants to create a digital and open economy. The transformation of the country also offers opportunities for Belgian companies. 
Delegation
The royal couple is accompanied by Deputy Prime Minister and Minister for Civil Service, Public Enterprises, Telecommunications and Postal Services Petra De Sutter, Flemish Prime Minister Jan Jambon, Walloon Prime Minister Elio Di Rupo, Brussels Prime Minister Rudi Vervoort, Minister-President of the Wallonia-Brussels Federation Pierre-Yves Jeholet and Minister-President of the German-speaking Community Oliver Paasch. A delegation of academics and business leaders is also travelling in the wake of the royal couple and the politicians.
(AHU)
© Belga Photo Olivier Matthys
© Belga Video Jan Nagels.