Belgian rider Wout van Aert is surprised and happy with second place in Paris-Roubaix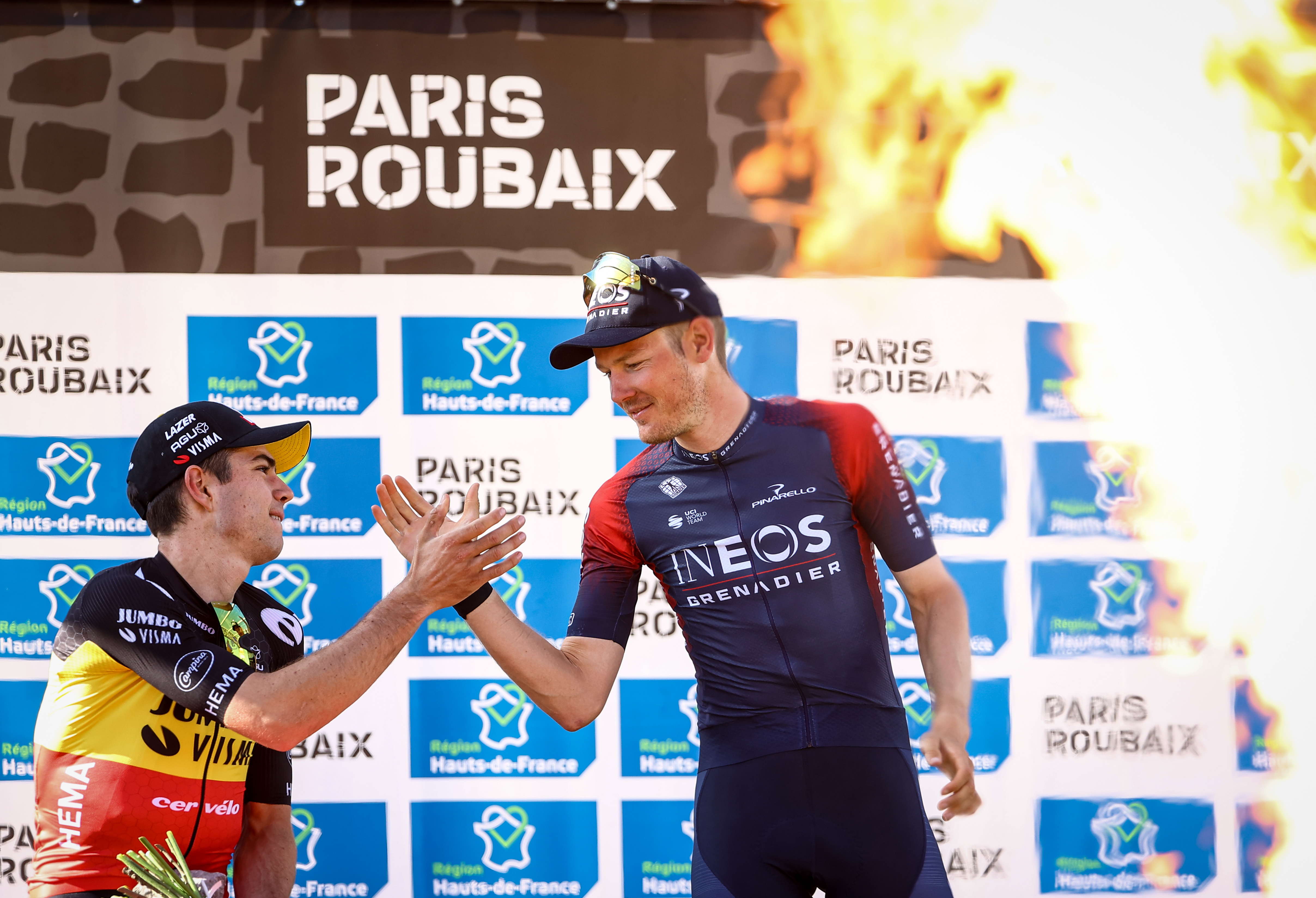 After recovering from his Covid-19 infection, Belgian champion Wout van Aert (Jumbo-Visma) returned on Sunday 17 April in Paris-Roubaix to win a second place in the cycling race. He is very pleased with his performance at the 119th edition of the men elite race of the cycling event and already keen to race in Liège-Bastogne-Liège next week.
"I'm surprised by this myself," Van Aert told the Belgian News Agency.
"I am very happy that I am still rewarded with a second place. I can be really satisfied, I think. Of course I had come here with a free role, but we had to wait and see how it would go. But it went pretty well. I don't think I should be disappointed in any way. If you had told me this in advance, I would have been very happy. And so am I," he added.
"Everything went well until I had bad luck in the Woods of Wallers. It wasn't always an easy race from there, but the legs were much better than expected. I could ride the final, and then it made sense that I would go for it. The early breakaways that remained had a very big lead, and I thought then that it was the time to race to have a chance of winning. But then I was unlucky again, and maybe that time was too much," he pondered.
Van Aert resigned himself sportingly to Dylan van Baarle's win: "Dylan was certainly one of the strongest riders, and also the one I was most afraid of when he took the lead. You know he doesn't stop. If you then see that he only drives further away: hats off." 
His race also convinced Van Aert to start next Sunday in Liège-Bastogne-Liège. "We wanted to see how it went today. And I think I can say that I exceeded all expectations, that the legs turned much better than I dared to think. In that case I would also do Liège. I'm looking forward to that. All in all, that's an advantage of the big disadvantage I've had."
Oldest cycling races
Liège-Bastogne-Liège, created in 1892 by the Pesant Club Liégeois and the Liege Cyclist Union in Belgium, is an annual Belgian road cycling race, reserved for professionals. It is one of the oldest cycling races still held, which earned it the nickname "Doyenne".
Paris-Roubaix was created in 1896 by Théodore Vienne after the opening of the new Roubaix velodrome.
(270/ DCM) (VIV)
© Belga Photo (DAVID PINTENS) Belgian Wout Van Aert of Team Jumbo-Visma and Dutch Dylan van Baarle of Ineos Grenadiers on the podium on Sunday 17 April 2022.