Belgian Red Devils learn about human rights conditions in Qatar before World Cup 2022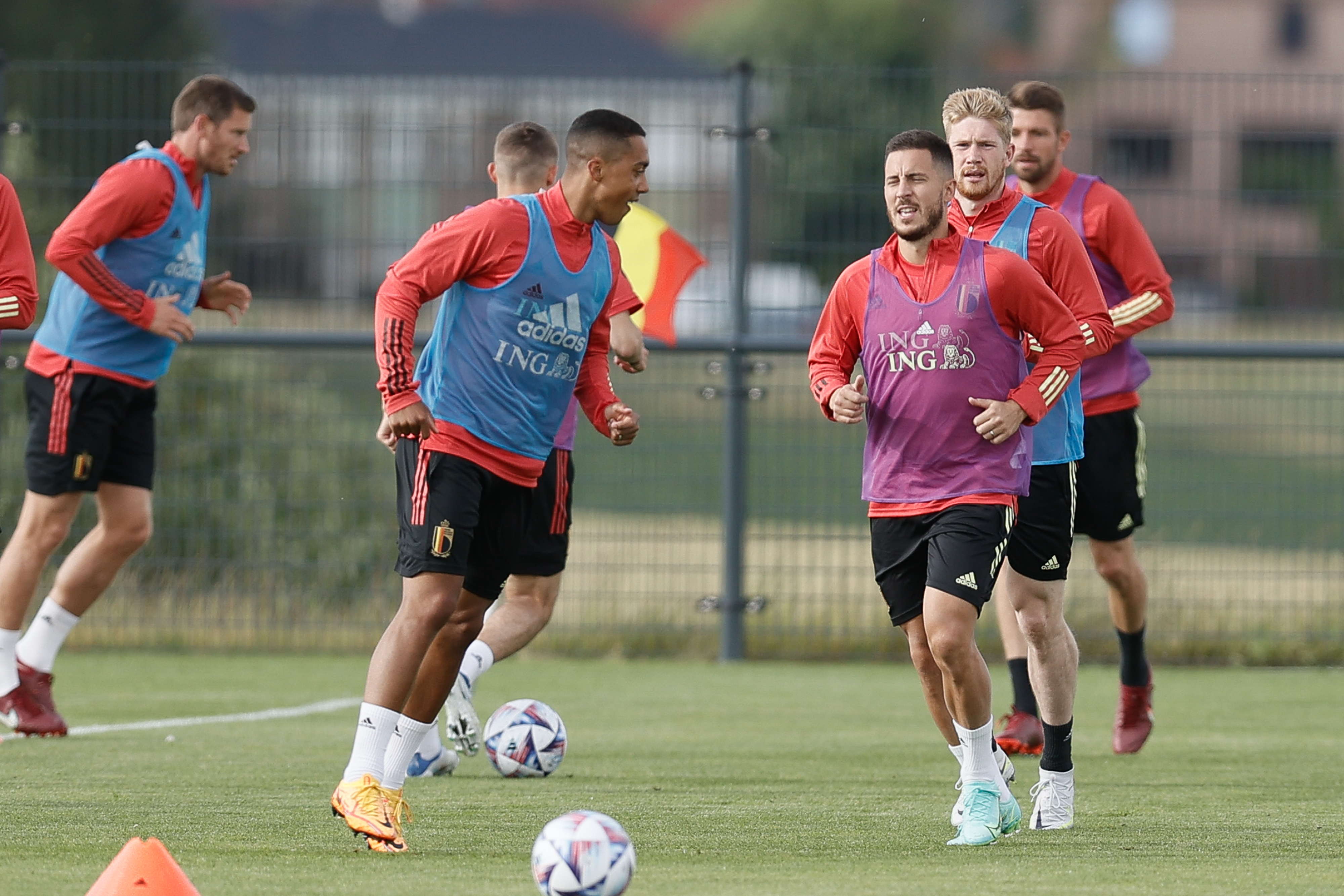 The Belgian Red Devils football team attended a class on labour and human rights standards in Qatar, where players and staff were informed about the situation of the migrant construction workers who are making the 2022 World Cup possible.
The information session was organised by human rights organisation Amnesty International and had been in the works for some time, following reports of numerous human rights abuses to build the stadiums by the time the World Cup starts in November.
"I think it is good to talk about it, these are things that need to be discussed," said Red Devils team captain Eden Hazard. "We should not be afraid to speak out about things, even if we are there first and foremost to play football."
Since 2010, hundreds of thousands of migrant workers have faced human rights violations while working on the construction of the stadiums, hotels, transport and other infrastructure needed to host the 2022 World Cup.
For example, the vast majority of migrant workers in Qatar had to pay very high, illegal recruitment fees of over $1,300 (€1,216) to work in Qatar. For 2020, workers were also restricted in their ability to change jobs or leave the country.
While Qatar introduced a series of major labour reforms aimed at improving workers' rights in 2017, the lack of enforcement meant that the country "has still not delivered on its promise to end labour abuses and exploitation of its more than two million migrant workers," according to Amnesty International.
In recent years, the poor and life-threatening conditions in which workers work have become increasingly evident, and independent research by The Guardian in 2021 revealed that at least 6,500 migrant workers have died in Qatar since it won the right to host the World Cup 10 years ago – a figure that is "likely to be an underestimate."
(VIV)
#FlandersNewsService
©BELGA PHOTO (BRUNO FAHY) Red Devils Youri Tielemans and Eden Hazard during a training session in Tubize, Belgium