Belgian real wages drop two percent in 2022, trade unions protest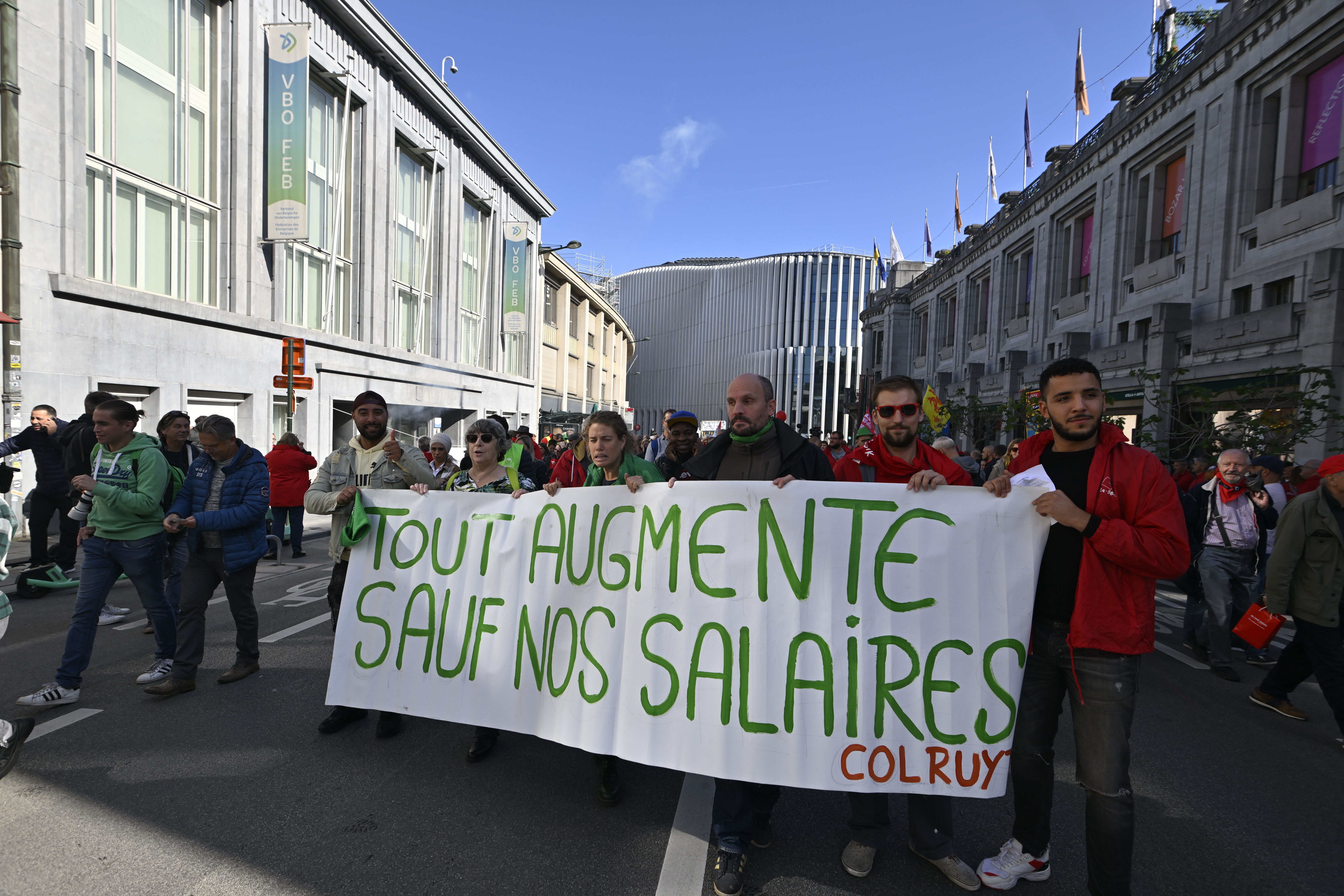 Real wages in Belgium will drop 2 percent in 2022, the Belgian National Bank expects. Trade unions took the streets this Wednesday September 21 to demand higher nominal and real wages, from employers and governments.
Real wages are the nominal wages corrected by inflation. With an expected inflation of 9,9 percent in Belgium this year, a fall back of only 2 percent looks rather good. This is due to the automatic indexation of wages: Belgium is one of few countries in the world where wages follow the inflation in an automatic way. For every sector a mathematical formula adapts the (nominal) wages according to inflation.
In many sectors however, the adaptation is only once a year. In times of record inflation this means that the adaptation is always a little late. Employees thus lose purchasing power during several months.
Purchasing power is the main priority of trade unions these days. Today/Wednesday, ten thousand members of the Belgian trade unions demonstrated in the streets of Brussels. If our demands aren't met, we'll go on a general strike on November 9, they threatened.
Because of the speeding inflation, people are losing purchasing power, trade unions say. The rising cost of energy is the main problem. They want the national and the regional governments to do more: compensations, blocking the price of energy, …
From the employers, the trade unions demand higher real wages. In Belgium, real pay rise is limited by law. This is the flip side of the system of automatic indexation. But the trade unions want this legal limitation gone. Many companies have been making huge profits in recent years, we should get our part, trade unionists say.
The employers vigorously refuse. They say the automatic indexation is a disadvantage in the international competition between companies: the labour cost increases much faster in Belgium than elsewhere in the world, where real wages are only adapted for inflation at a later stage. Giving even more than the automatic indexation is madness, employers claim.
© BELGA PHOTO ERIC LALMAND