Belgian Raphaël Liégeois selected for new European astronaut class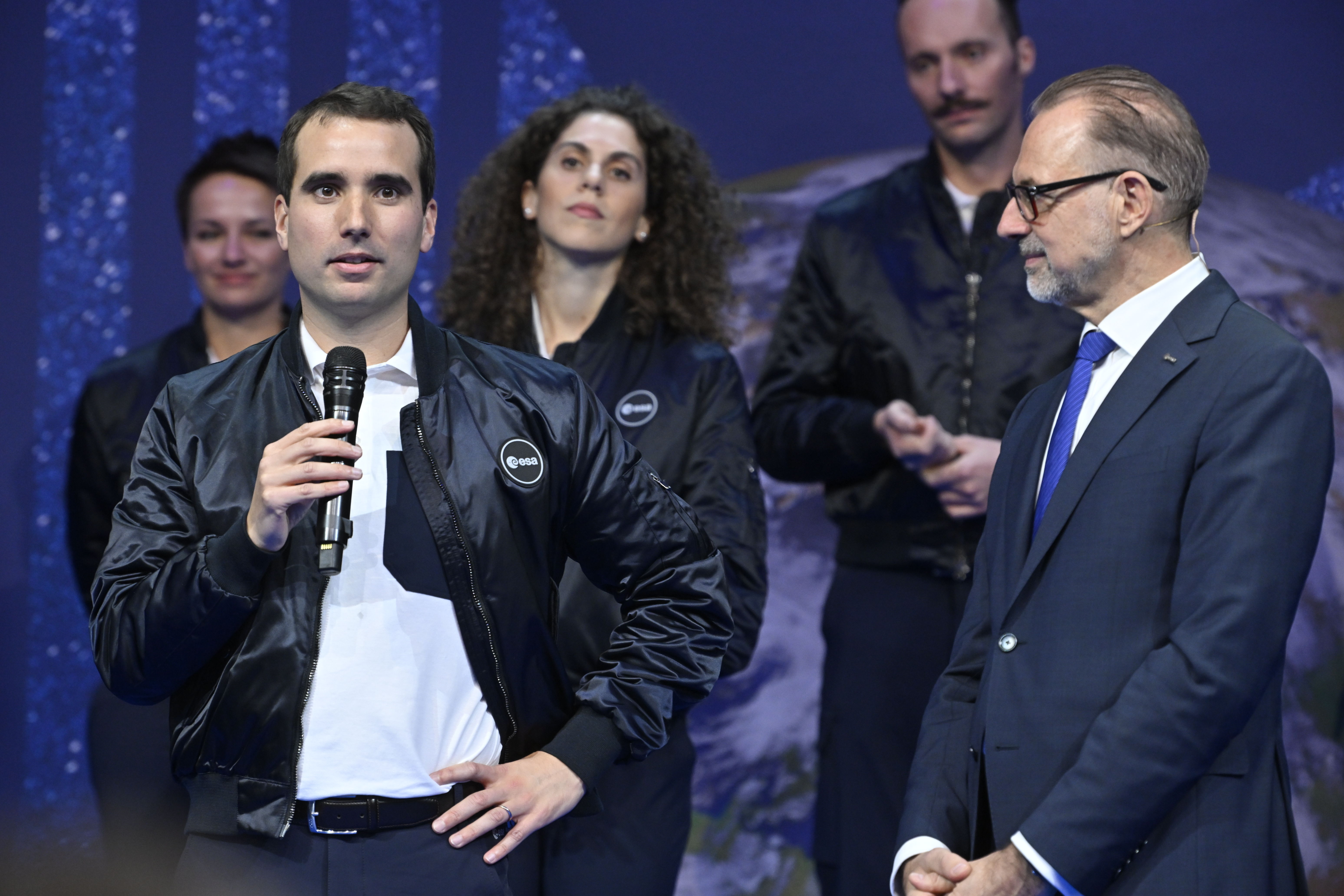 Belgian neuroscientist Raphaël Liégeois has been selected for the European Space Agency's new "astronaut class", the organisation announced in Paris on Wednesday following its ministerial conference.
Liégeois is the second Belgian to be directly selected as a professional astronaut. Belgium's first-ever astronaut Dirk Frimout did work at ESA, but made his historic space flight in 1992 with the American space agency NASA. Marianne Merchez did get selected but never made a space flight duo to a series of perils.
With the two only Belgians in space so far having been Flemish citizens, Liégeois is now likely to become the first astronaut from Belgium's French-speaking Wallonia region. Notably, he can simultaneously claim the title of first-ever Luxembourgish astronaut. The 34-year-old man from Namur lived in the Luxembourgish town of Differdange for several years, obtained the country's nationality in 2018 and still has family in the Grand Duchy. He will, however, fly under the Belgian flag.
Liégeois, who made it with only eight others out of more than 22.000 candidates, boasts an impressive academic record. He received his scientific training in Liege and Paris, after which he took a multitude of courses in fundamental physics and biomedical engineering to become a doctor of neuroscience. After a passage in Singapore, Liégeois became a researcher and lecturer at the universities of Lausanne and Geneva. Additionally, he was a visiting scholar at Stanford University in the United States.
For state secretary for Science Policy Thomas Dermine, who represented Belgium in Paris, the selection means "immense pride".
Liégeois is the author of several scientific publications and speaks five languages (French, Dutch, English, German and Luxembourgish). In his spare time, he is a balloonist and adept at jogging, swimming, poetry, music and circus arts.
Notably, it ​ is a fellow Belgian who will be in charge of training the recruit from Namur. Frank De Winne, Belgium's last astronaut and former commander of the International Space Station, currently leads the European Astronaut Training Centre EAC in Cologne. As such, he will have Liégeois under his wing from spring 2023 onwards.
For state secretary for Science Policy Thomas Dermine, who represented Belgium in Paris, the selection means "immense pride. Liégeois will be our best ambassador of science and knowledge for the next 15 years". The minister highlighted the "extraordinary abilities" of the new Belgian astronaut and an "empathetic personality with whom one can identify."
(BRV)
Raphael Liégeois and ESA director general Josef Aschbacher © BELGA PHOTO ERIC LALMAND
© BELGA VIDEO MAARTEN WEYNANTS