Belgian Queen and Crown Princess travel to Egypt in March
24 January 2023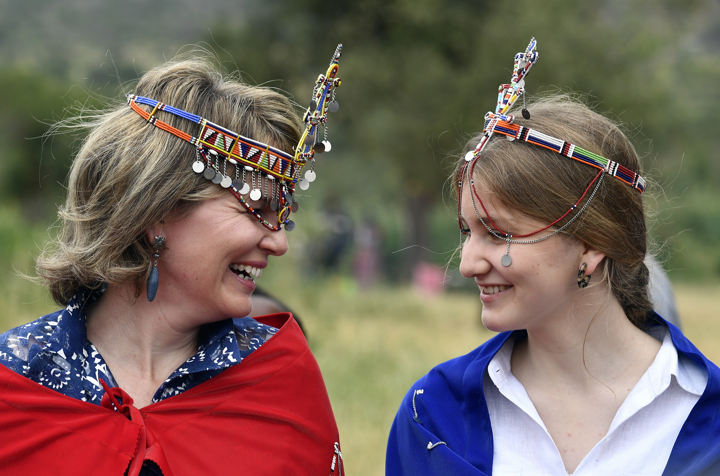 Belgium's Queen Mathilde and Crown Princess Elisabeth will pay a working visit to Egypt from 14 to 16 March. The Belgian Royal Palace announced this on Monday evening. It is the second time mother and daughter, the future Queen of Belgium, will be officially visiting the country.
The working visit in March is part of the various anniversaries that will be commemorated in 2022 and 2023, including the 200th anniversary of the decipherment of hieroglyphics by Jean-François Champollion, the centenary of the discovery of Tutankhamun's tomb in the presence of Queen Elizabeth, the 125th anniversary of the birth of Belgian Egyptology and the 75th anniversary of the death of Belgian Egyptologist Jean Capart.
"The visit is part of the royal family's historical interest in ancient Egypt and is a tribute to Queen Elisabeth, whose interest and passion lie at the heart of the flowering of Egyptology in Belgium," the palace announced. Elisabeth, who died in 1965 at 89, was the Queen of Belgium - as the wife of King Albert I - from 1909 to 1934.
During their three-day visit, Queen Mathilde and Princess Elisabeth will visit the tomb of pharaoh Tutankhamun and attend the opening of an exhibition on Queen Elisabeth and Belgian Egyptology in Cairo. Furthermore, they will visit several archaeological sites where Belgian institutions and universities are active. They will be shown around various locations in and around Luxor by Belgian Egyptologists, professors and students.
Queen Mathilde and Crown Princess Elisabeth's previous official trip took place in June 2019. They then went on a three-day humanitarian mission for Unicef. It marked the first time Elisabeth accompanied her mother on an official trip abroad. And it was the first real major mission for the future queen of Belgium.
Queen Mathilde of Belgium and Crown Princess Elisabeth wearing traditional scarves and headbands, during a visit to the Il-Bisil Girls' Secondary School in a Maasai Community , on the third day of a royal visit to Kenya, Thursday 27 June 2019, in Kajiado County. Queen Mathilde, honorary President of Unicef Belgium, and Crownprincess Elisabeth are on a three day mission in Kenya with focus on education and children in difficult circumstances.
© BELGA PHOTO ERIC LALMAND