Belgian professor warns of Belgium's dependence on China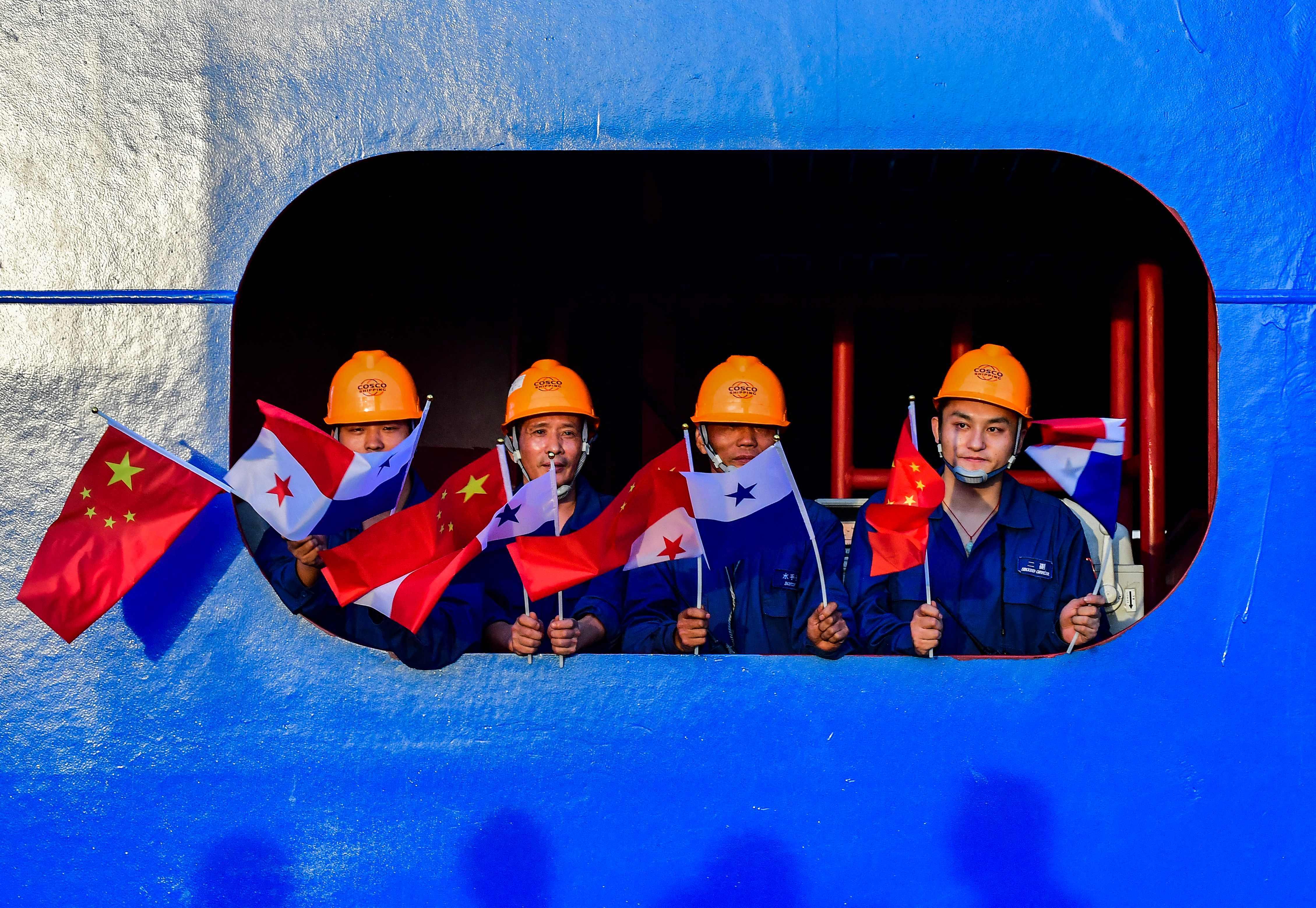 Professor Jonathan Holslag warns of Belgium's dependence on China. In his just-published report, he points to the increasing role of the Chinese maritime sector in Belgian ports.
The largest container terminal in the port of Antwerp depends more than 80 per cent on COSCO Shipping, one of the two largest Chinese shipping companies. Many other Chinese companies also operate in the port of Antwerp and Zeebrugge. 'We have to be aware of that. They don't control pieces of land, they don't own those ports, but because of Chinese investments, our ports are very dependent on those shipping companies,' Holslag told VRT.
On top of that, China deliberately design ships that could later be used in conflicts. According to Holslag, the two largest Chinese shipping companies, COSCO Shipping and China Merchants would themselves admit to being a political tool and also actively participate in army exercises with the Chinese government army.
"In China, there is a certain regulation where people have to build ships according to certain military standards. Ships are built in such a way that they can carry tanks. Ferries have to meet standards so they can also be deployed on the high seas. So tanks and amphibious vehicles can be unloaded in the water,' he told VRT.
Holslag blames the Antwerp Port Authority for not taking enough account of the political intentions of those Chinese shipping companies. "We must learn our lessons from the conflict in Ukraine and focus on the resilience and security of our ports," Holslag says.
In a tweet he points out that our dependency possibly undermines our democracy. The professor warns that COSCO Shipping does not like the free market, that it depends largely on state capitalism, actually wants to make the European maritime sector small and wants to use our technology to become independent of it itself later. 'China wants to promote the Party ideology worldwide as " alternative" to our democracy. State compagnies are tools to attain this goal. Meanwhile we help these state compagnies.'
#FlandersNewsService
© BELGA PHOTO LUIS ACOSTA - Crew members of Chinese Cosco Shipping Rose container ship wave Chinese and Panamenian flag before China's President Xi Jinping and Panama's Juan Carlso Varela, arrive at the Cocoli locks in the expanded Panama Canal, in Panama City, Panama on December 3, 2018.