Belgian princess and Flemish minister of agriculture open Flemish garden in London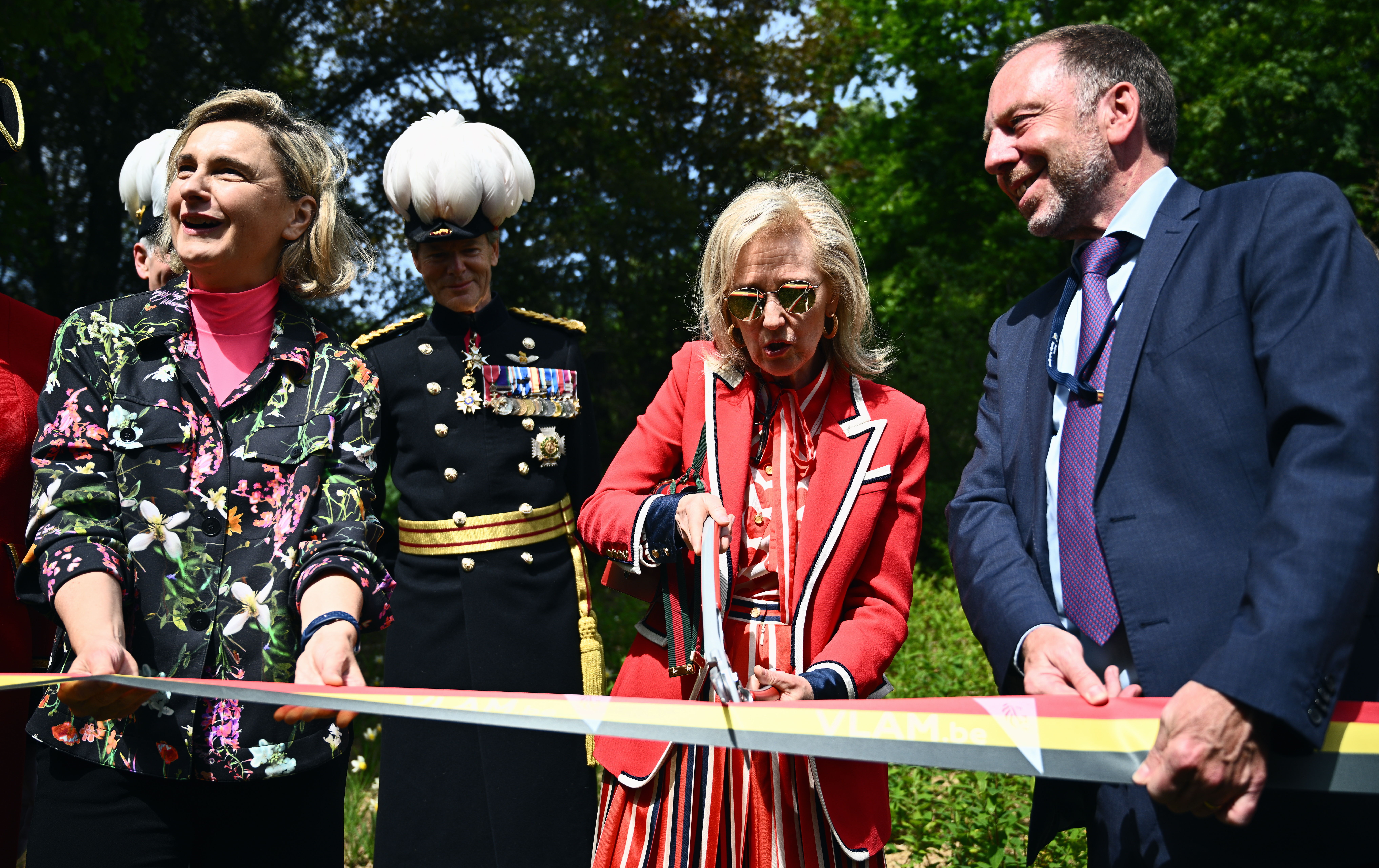 During the economic mission in London, princess Astrid of Belgium and Flemish minister of agriculture Hilde Crevits (CD&V) opened a garden. With this initiative, the Flemish Centre for Agro- and Fishery Marketing (VLAM), the donor of the garden, wants to put the Flemish plant sector in the spotlight and reaffirm its historical ties with the United Kingdom.
The garden at London's Royal Chelsea Hospital was designed by landscape architect Peter Wirtz, who worked with Flemish selections of, among others, shrub roses, perennials, hollyhocks and hydrangeas. The Royal Chelsea Hospital, which has provided accommodation to high-ranking war veterans since 1692, already had strong ties with our country. Leopold III, for example, donated a chestnut tree to the pensioners, which now stands next to the Flemish garden.
Ornamental plant cultivation represents 10 percent of the total value of the Belgian agricultural sector. The production value of ornamental plant products amounted to almost 600 million euros in 2020 and has been rising in recent years. 
Top EU plant exporters
In 2021, Belgium exported 702 million euros worth of ornamental plant products, making our country, partly due to its central location, one of the top five ornamental plant exporters in Europe and one of the top 10 in the world.
More than half of Belgium's ornamental plant product exports, approximately 400 million euros, are made in Flanders. Every year, 40 million euros worth of flowers and plants are exported to the United Kingdom. This makes it the third largest market for this sector, after France and the Netherlands, and before Germany and Italy. Flanders has more than 650 floriculture companies, good for 3,384 jobs.
However, the brexit has made trade very difficult, which is why Flemish minister of agriculture Hilde Crevits and VLAM are putting a lot of effort into this princely mission to the UK this year. In the autumn, VLAM will also participate in the floriculture trade show Four Oaks Trade show in Cheshire.
(AHU)
© BELGA PHOTO