Belgium's prime minister considers European Commission's gas price cap proposal inadequate
24 November 2022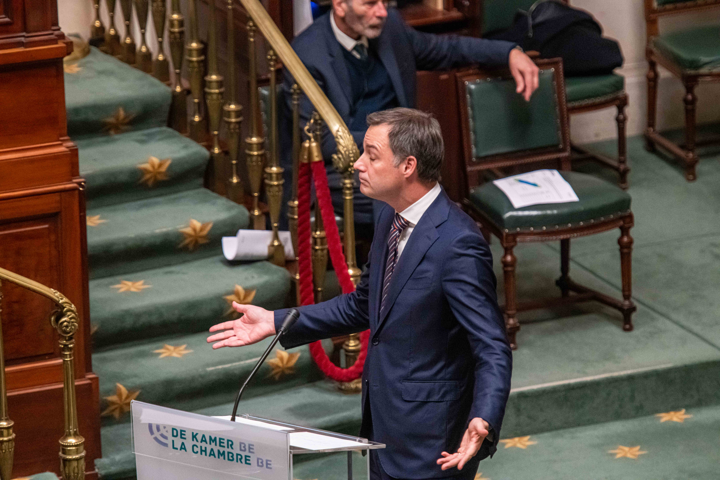 Belgian Prime Minister Alexander De Croo (Open VLD) is unimpressed by the European Commission's proposal to introduce a gas price cap. "This is not a loyal implementation of that agreement within the council," he said at question time in the national parliament on Thursday.
European energy ministers met on Thursday to discuss the introduction of a cap on the wholesale gas price. Earlier this week, the European Commission launched a proposal that set a high threshold for activating the cap. However, even the Commission had to admit that the unprecedented spike in gas prices at the end of August would not have led to the activation of the mechanism.
"It is a slap in the face"
The proposal is thus inadequate prime minister Alexander De Croo argued. "It is a slap in the face. We can even call it a dangerous proposal because it does nothing to reduce the risk of deindustrialisation in Europe."
According to De Croo, member states have agreed to develop an intervention in the gas market that is "real, and not just theoretical". "This is not a loyal implementation of the council's agreement," De Croo noted.
The proposal will be further refined over the next two weeks at the request of European energy ministers. "That is necessary. But some will say: people have been making improvements for so long, which is true. I regret that and share the impatience."