Belgian Prime Minister calls for compensation mechanism for Russian oil ban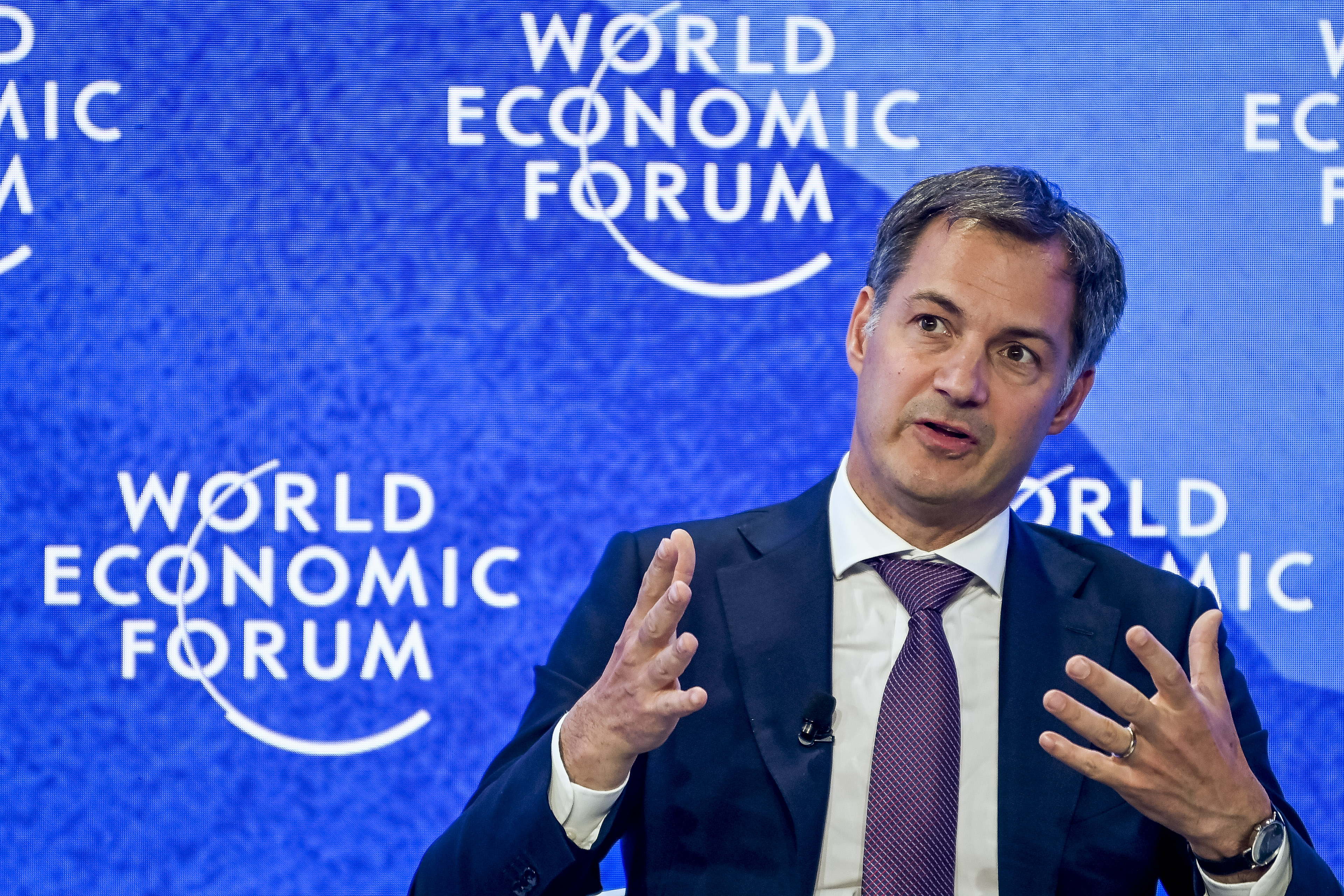 A European ban on Russian oil imports that only applies to oil brought in by sea will create an "imbalance" between EU member states that can only be resolved through "compensation" and a "new balance". That is what Belgian Prime Minister Alexander De Croo said on Monday, a few hours before the European summit is due to start.
The negotiations on a European embargo on Russian oil are at a point where two parallel paths are being considered. A complete ban on oil brought in by sea at the end of this year on the one hand, and a provisional, temporary reprieve for oil reaching Europe by land via the Druzhba pipeline on the other. This should persuade Hungary and other countries that have few short-term fallback options when it comes to imposing an import ban to adopt the measure. The new sanction will be discussed at the summit on Monday afternoon and evening.
At a press briefing Monday morning, Prime Minister De Croo said he understood the difficulties Hungary, Slovakia and the Czech Republic are facing because they have no maritime border, but insisted on clarifying a few things.
"People say they want a supportable oil boycott, but we can't introduce a boycott that de facto affects only half of Europe," De Croo said.
The Druzhba pipeline has several branches and also supplies oil to Germany and Poland via the northern part. That way, those two countries would escape the impact of an embargo that only covers imports by sea.
That is why "we need to see if we can organise compensation mechanisms that will provide a new balance and a level playing field" between those European countries that will continue to receive oil via pipelines and others, such as Belgium, that will be completely cut off from Russian oil imports, De Croo stated. For the requested compensation and impact monitoring of the embargo, De Croo is turning towards the European Commission.
Belgium can support all other elements of the present sixth sanctions package against Russia. However, the prime minister seems less enthusiastic about the next, seventh, package in the current context.
"As far as sanctions are concerned, we are gradually reaching an end point. We are no longer in the logic of additional packages unless the situation changes significantly," he said.
It therefore seems unlikely that there will be an embargo on Russian gas in the near future, but the supply of gas continues to dominate discussions. The Commission wants to make Europe independent from Russian gas by 2027 with its REPowerEU plan, and European leaders will once again discuss options to control rising gas prices. A temporary price cap is on the table, as is the introduction of a levy on imports of piped natural gas. This measure would not apply to liquefied natural gas (LNG) reaching Europe by tanker, for which the EU is counting on the United States and its shale gas, among others.
(KR)
Belgian Prime Minister Alexander De Croo © BELGA PHOTO POOL ERIC LALMAND