Belgian Prime Minister calls for a new European financing model and further unification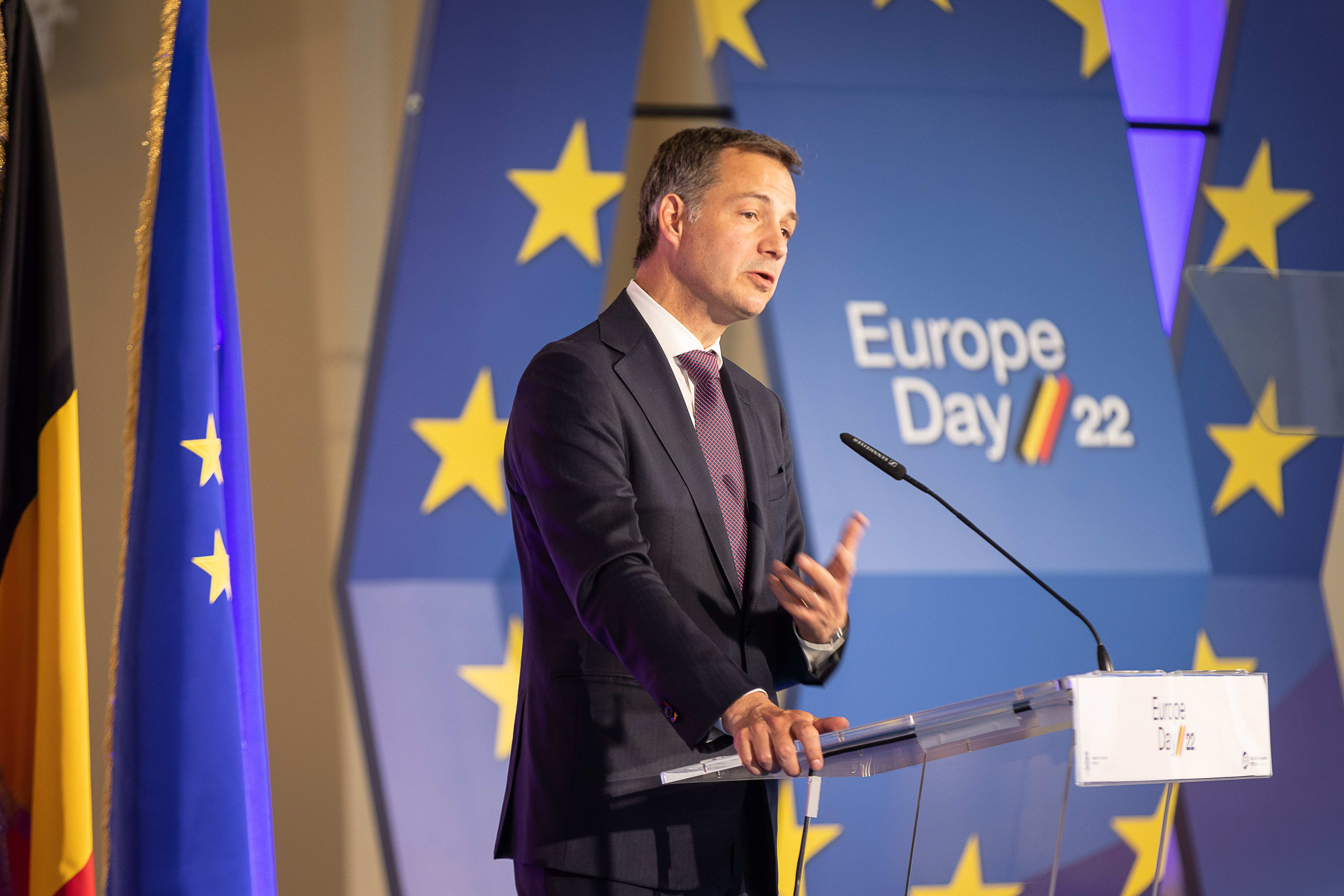 The war in Ukraine and the Russian threat must prompt the European Union to renew itself on the basis of three priority areas: defence, energy and enlargement, or 'European unification'. Prime minister Alexander De Croo said this on Monday at a conference in Berlin, on the occasion of Europe Day.
In order to make energy prices in Europe affordable again, De Croo urged for a new financing plan at the European level, along the lines of the common debts the member states entered into to finance the Corona Recovery Plan.
NATO
In the field of defence, De Croo wants to see a mature Europe that is always open to the world, but without being naïve. He calls on the EU to form a military-industrial bloc as one of the two pillars of NATO, alongside the US pillar.
The war in Ukraine has brought another burning issue to the forefront, De Croo said, namely the enlargement of the European Union. But more than enlargement, the prime minister prefers to speak of the unification of Europe. As accession negotiations can drag on for years, candidate countries can lose their appetite and become vassal states of other powers. 
Therefore, a way must be found to enable these countries to get closer' to the EU more quickly. By giving them early access to certain EU institutions, their citizens should be able to enjoy the benefits of European democracy and the single market more quickly, De Croo stated. 
Two-day visit
Prime minister De Croo arrived in Berlin late Monday morning for a two-day visit to the German capital. On Monday afternoon, the Belgian head of government was received at Bellevue Castle for a rather meeting with president Frank-Walter Steinmeier. Afterwards, the prime minister had a meeting with chancellor Olaf Scholz, which was dominated by the consequences of the Russian invasion of Ukraine. 
Another round table discussion is scheduled for Tuesday, on Belgian-German cooperation on hydrogen, a pillar of the European energy transition. De Croo will then see chancellor Scholz again. It is the first bilateral meeting between the heads of government since Scholz took over from Angela Merkel in December.
(AHU)
© ​ BELGA PHOTO James Arthur Gekiere