Belgian PM wants to see UN mission in Congo replaced
22 September 2022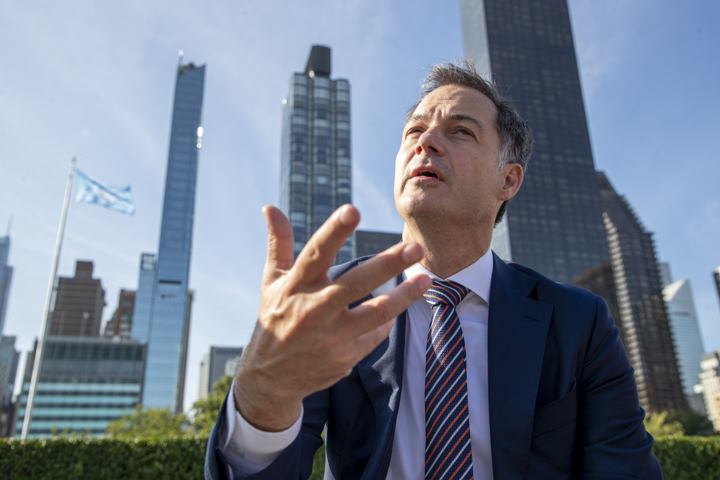 The UN peacekeeping mission Monusco has failed in its mission to protect the population in eastern Democratic Republic of Congo and must be replaced. Belgian Prime Minister Alexander De Croo said this on Wednesday at the UN headquarters in New York.
"Our message is clear: the UN mission Monusco is one that must come to an end and be replaced by something else," De Croo said. "A mission should protect the Congolese people and ensure that armed conflicts are stopped and Monusco does not have the right infrastructure and mandate to do that."
The peacekeeping mission (first Monuc, later Monusco) has been operating in Congo for more than 20 years and became the most expensive operation ever launched by the United Nations, but that has not stopped the violence in eastern Congo. "We are today with a UN mission facing rebel groups that are better equipped," De Croo said.
The UN blue helmets already started withdrawing from part of Congo last year, and by 2024 that withdrawal should be finalised.
The Belgian prime minister believes talks on Monusco's succession could also help improve relations between Congolese President Felix Tshisekedi and his Rwandan counterpart Paul Kagame. At the UN General Assembly, Tshisekedi accused Rwanda of "direct" military aggression in his country's east, including support for rebel group M23.
(TOM)
© BELGA PHOTO NICOLAS MAETERLINCK