Belgian PM defends his decisions and states his ambitions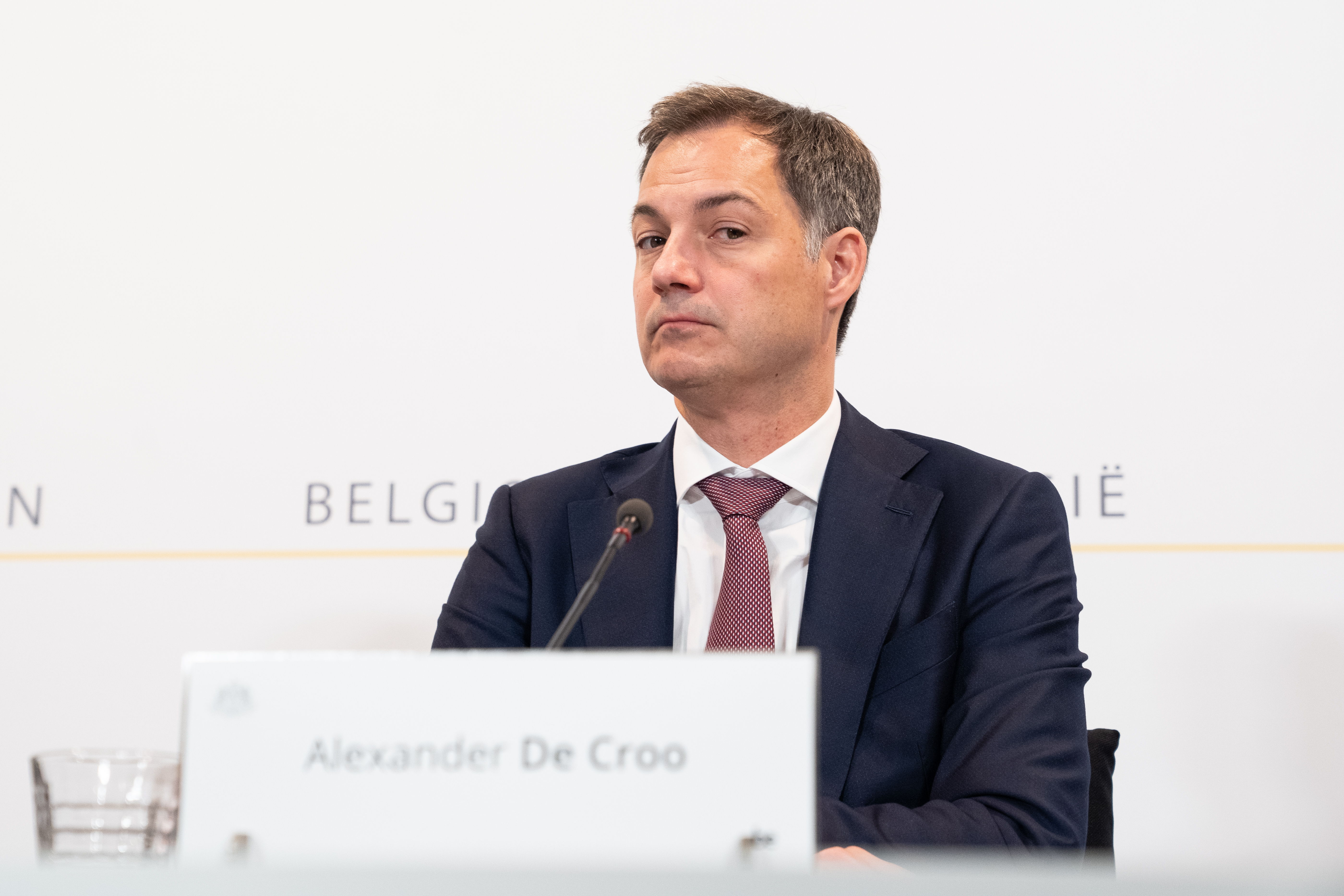 The Belgian federal government of prime minister Alexander De Croo (Open VLD, Flemish liberals) was criticized a lot in recent weeks and months. Some even expect early elections in a couple of months. But not so De Croo himself. In interviews in the weekend papers, he sums up what his government decided in recent days. If possible, he would like to retain his job after the 2024-elections.
Even taken into account the polarised world we live in and the roughness of today's politics, the amount of criticism the federal government got, was surprising. This week, the government reached a deal on pension reform, but even before the press conference started the coalition partners themselves attacked the deal. Only after a day, some people stated that the deal also contained several positive aspects.
De Croo started his government a couple of years ago with the ambition to govern in a positive and constructive style. Over the years however he had to watch how coalition partners put more effort in profiling than in governing. The fragmented political landscape makes it difficult for all political parties to accept compromises.
Deals
But today, De Croo had his answers ready. In recent weeks, he states, we reached agreements on getting more people onto the labour market, on supporting purchasing power of consumers, on raising the budget for the army, on more beds for asylum seekers, on pensions and on the nuclear exit. Comments that those deals are too weak and too conditional, don't deter De Croo. We are making progress, and at the negotiating table politicians are more constructive than in the media, he responds.
De Croo is aware that the upcoming elections in 2024 are already now making work more difficult. Therefor, this autumn he wants to prepare the budget for 2023 and 2024. Belgium (mostly the federal government) has a huge budget deficit and an even bigger sovereign debt. With rising interest rates and many challenges ahead, this has to be addressed before parties are in full electoral mode.
EU nor NATO
In recent months, rumours had it De Croo is fed up with Belgian politics and is looking for an international job, like many Belgian prime ministers before him. De Croo denies. Neither the EU, nor NATO are on his list now; if possible he would like to remain PM after 2024.
The obstacles to get there are huge, but first he's taking some weeks off, for a road trip in the US with his family.
(DDW)
©BELGA PHOTO JULIETTE BRUYNSEELS