Belgian PM criticised over error in budget disclosure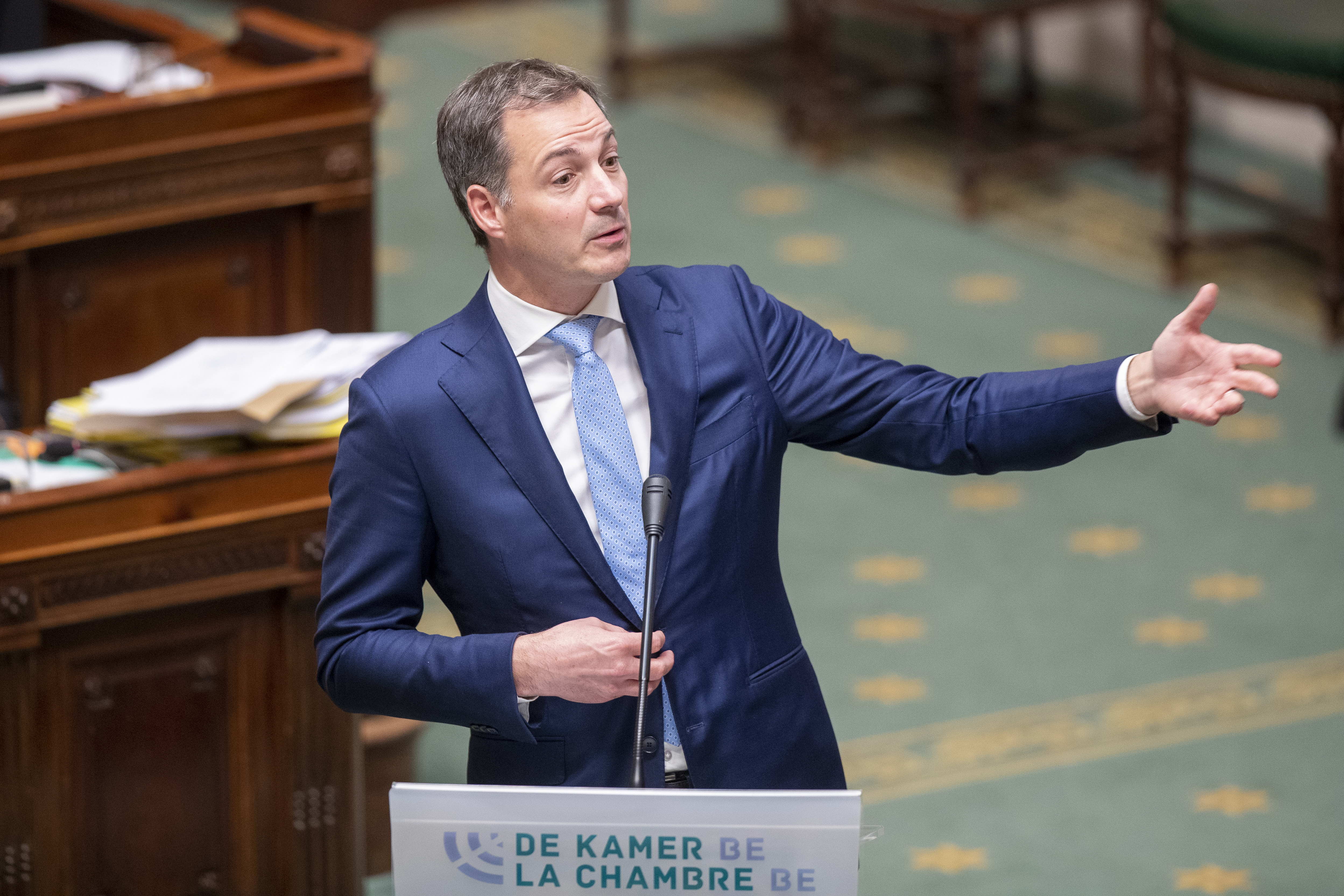 Belgian prime minister Alexander De Croo came under heavy fire from the opposition in Parliament on Thursday. The reason was the adjustment made to the budget by state secretary Eva De Bleeker following a "material error" in connection with the VAT reduction on gas and electricity. But according to the opposition, it was the prime minister who was at fault.
The federal government reached agreement on the 2023 and 2024 budgets in October. Opposition party N-VA, however, pointed out earlier this week that documents submitted by the government in Parliament showed that the 2023 deficit has already deepened from 2.9 percent to 3.4 percent, a difference of €1.7 billion. 
Confirming the deteriorating figures, state secretary De Bleeker's cabinet pointed to the extended cut in VAT on energy. This is offset by a reform of excise duties, so the operation is in principle budget-neutral, but as its exact timing is not yet known, the state secretary only took into account an additional budgetary cost, and not yet the possible revenues. 
However, the adjustment will be reversed. Bleeker indicated that a "material error" happened, which "was noticed and is being adjusted". According to several media, this happened after a meeting with prime minister De Croo. Several newspapers on Thursday even speculated about De Bleeker's political future as a result of the incident.
De Croo reiterated on Thursday that a material error happened. "This kind of mistake is avoidable and we will ensure that it does not happen in the future," he promised. But the opposition was critical for the prime minister. Sander Loones (N-VA) accused the prime minister of "throwing someone who tells the truth under the bus". According to him, it was the prime minister who "concealed all sorts of things" during the debate on the coalition agreement.
(TOM)
© BELGA PHOTO NICOLAS MAETERLINCK