Belgian PM calls for deeper European defence cooperation: "The population demands it."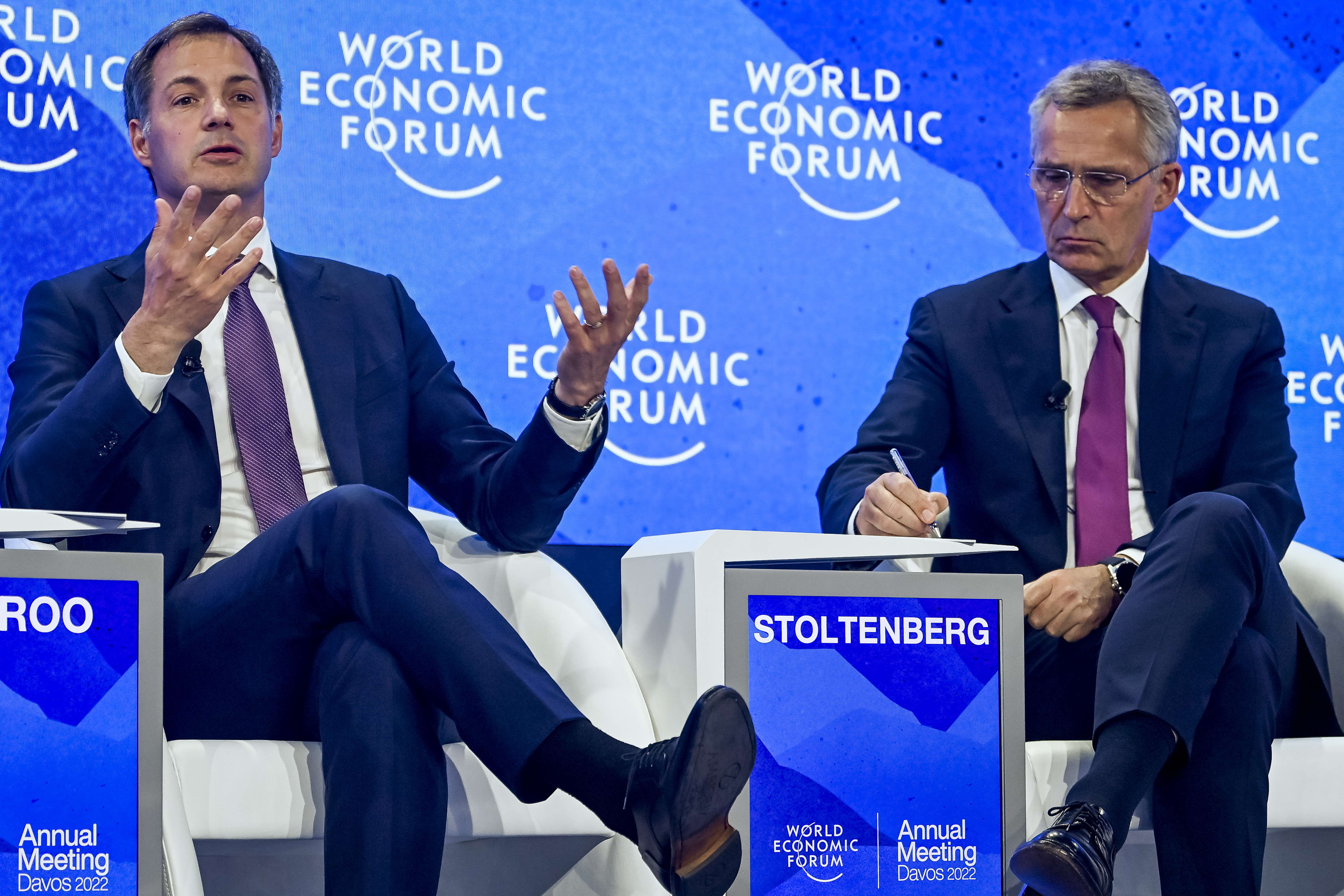 Belgian Prime Minister Alexander De Croo (Open VLD) thinks that the European countries should coordinate their defence investments more. He said this during a panel discussion at the World Economic Forum in Davos, Switzerland.
De Croo took part in a discussion about the security situation in Europe. It was introduced by a government official from Ukraine, who once again asked for more weapons for his country. NATO chief Jens Stoltenberg was also on the panel.
De Croo said that Belgium has increased its military spending "and will continue to do so". But he also called for more efficiency. European investments are far too fragmented, he said. 
Government parties Groen and Ecolo oppose a further increase of the defence budget to 2 percent by 2035. According to them money will be needed for other challenges, such as the consequences of the climate crisis. De Croo indicated in Davos that some of the defence investments could help address the impact of climate change.
According to De Croo, the European public expects leaders to do more together to tackle major challenges because nation states alone can no longer do it. "The European public is demanding more integration from us," he said.
(TOM)
Belgian Prime Minister Alexander De Croo and NATO Secretary General Jens Stoltenberg during the 2022 World Economic Forum Annual Meeting in Davos, Switzerland. - © BELGA PHOTO POOL ERIC LALMAND