Belgian PM and Justice minister receive family of NGO employee arrested in Iran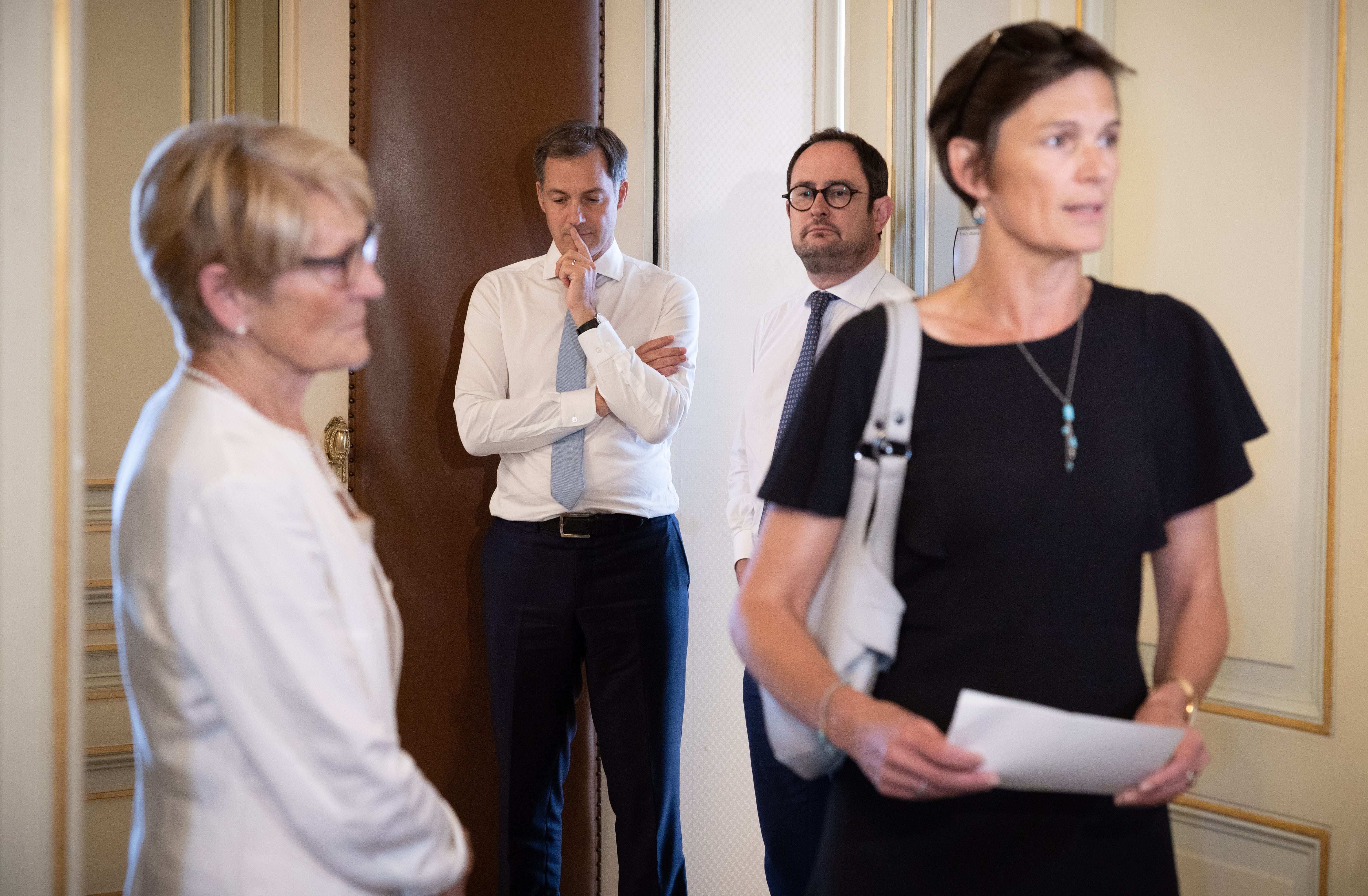 The Belgian Prime Minister Alexander De Croo and the Minister of Justice Vincent Van Quickenborne received the family of Olivier Vandecasteele on Wednesday 13 July. Vandecasteele is a Belgian NGO employee that has been detained in Iran since February.
The mother and sister of Vandecasteele, as well as Olivier Van Steirtegem, a close friend, were received by De Croo.
"We thank the government for its support since February 24", the day Mr. Vandecasteele was "unfairly" arrested, said his sister Nathalie. "We ask our country to do everything to ensure that Olivier is released as soon as possible. This situation is no longer livable, neither for him nor for his family."
The Belgian Federal Parliament will tomorrow/Thursday most probably accept to ratify a treaty with Iran that could allow an Iranian diplomat convicted of terrorism in Belgium to be sent back to Tehran. Assadollah Assadi was sentenced to 20 years in prison for organising a delivery of explosives to be used in a Paris attack in 2018.
Walloon Parliament
"Iran belongs to this category of authoritarian countries with dictatorships despite the democratic veneer and I think it is a very serious subject that deserves to be debated. In any case, you can count on me, I will really do the what I can do to help the family and Mr. Vandecasteele himself", declared the Minister-President, Elio di Rupo, when questioned on this subject by the deputy Jean-Luc Crucke (MR) this Wednesday at the parliament. 
"Compared to Iran, there too I can follow you: it is the best and the worst. It is the best in terms of culture, in terms of the beauty of what this country represents; but it is also the worst in terms of human rights. Unfortunately, a Walloon citizen today is languishing there," declared Crucke.
(VIV)
#FlandersNewsService
© BELGA PHOTO (BENOIT DOPPAGNE) Prime Minister Alexander De Croo (2nd L) and Justice Minister Vincent Van Quickenborne (2 nd R) listen to Olivier Vandecasteele's mother (L) and sister Nathalie (R)