Belgian Parliamentary Committee approves prisoner transfer treaty with Iran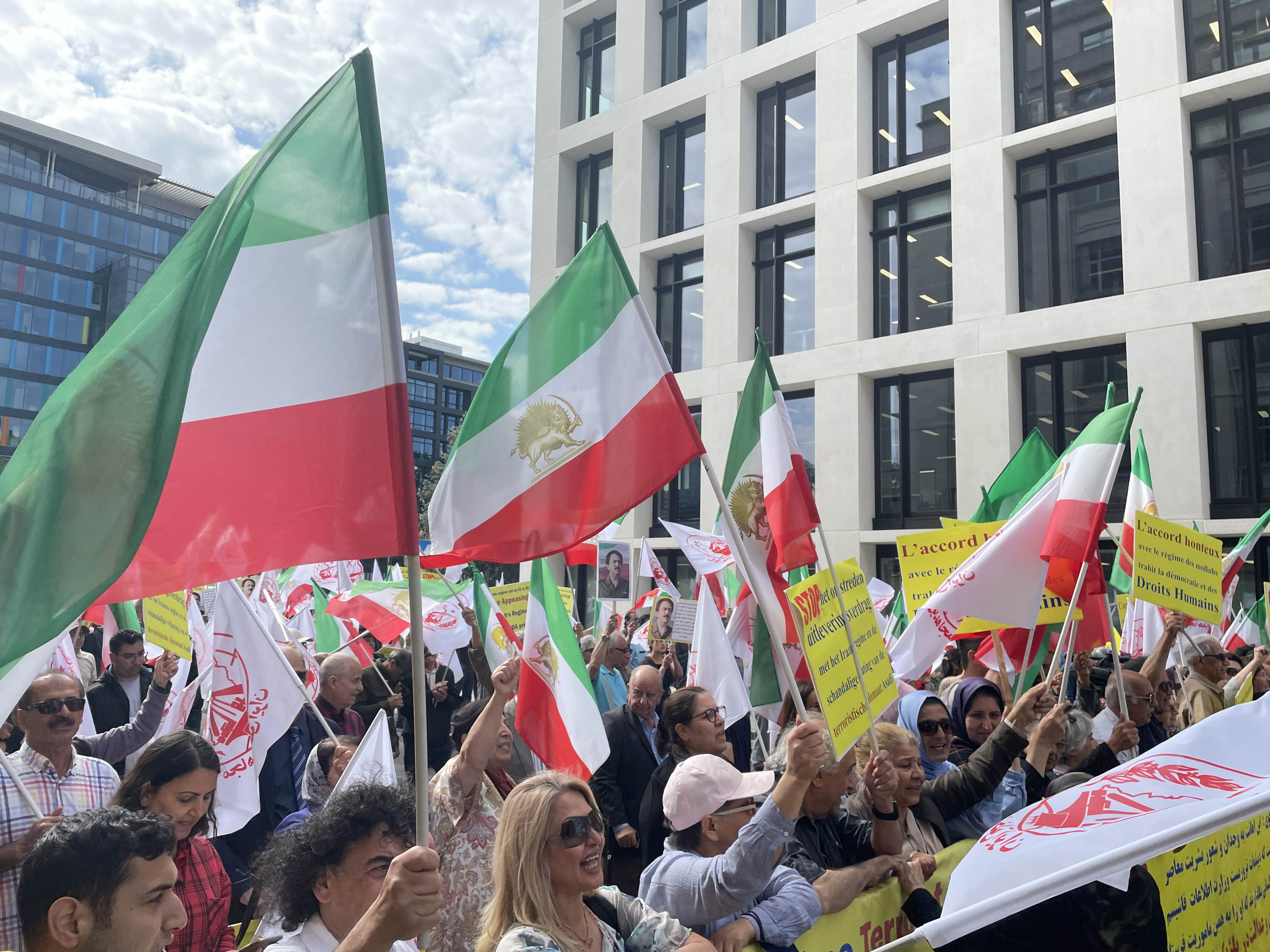 The Belgian Parliamentary Committee on Foreign Relations approved a contentious prisoner transfer treaty with Iran on Wednesday. The treaty could lead to the transfer and release of Assadollah Assadi, an Iranian diplomat who was convicted of terrorism for organising a foiled bomb attack in France.
On Wednesday, the Belgian Parliamentary Committee voted on a treaty on the transfer of sentenced people from Iran to Belgium and vice versa. Both countries had already signed the treaty in March, but it still has to be ratified by the Belgian Parliament. The Belgian Parliamentary Committee on Foreign Relations approved the treaty on Wednesday. The Belgian Parliament still has to vote on the treaty in the plenary session for the treaty to be fully approved.
The prisoner transfer treaty caused international controversy in recent days, as many believe it will lead to the transfer and release of Iranian diplomat Assadollah Assadi. Belgium sentenced Assadi to 20 years in prison for organising a foiled bomb attack at a National Council of Resistance to Iran (NCRI) rally in France in 2018. The Iranian opposition's meeting was attended by thousands, including some well-known names such as former New York mayor Rudy Giuliani and Colombian politician Ingrid Betancourt. 
"It is the moral duty of a country to free innocent compatriots abroad and return them safely to family," Belgian Justice Minister Vincent Van Quickenborne said in a first Committee session on the treaty on Tuesday. Initially, it was assumed that Belgium wanted to pave the way for the release of Ahmadreza Djalali, an Iranian-Swedish scientist sentenced to death in Iran in 2017. Djalali was a guest lecturer at Vrije Universiteit Brussel (VUB) in Belgium and the country has been involved in the demand for his release. However, the scientist would not directly be covered by the treaty, as he does not have Belgian nationality. "But that does not prevent our country from continuing its efforts to free Djalali," said Van Quickenborne.
According to the Justice minister, Belgium made no mention of a link between individual cases during the treaty negotiations. In the parliamentary committee, Van Quickenborne did refer to Olivier Vandecasteele, a Belgian humanitarian worker who has been imprisoned in Iran since February. He is being held in the Iranian Evin Prison on suspicions of espionage, but there is not the slightest indication that the accusation is based on facts, according to the Belgian minister. Vandecasteele has lost a lot of weight and suffers from health problems, his family stated in a press release.
Vandecasteele's imprisonment was not publicly known until the day before the vote on the Belgian-Iranian treaty. The Belgian humanitarian has so far not been officially charged. According to the newspaper De Standaard, sources in the Belgian security services fear that he was arrested by Iran to be used as a bargaining chip for Assadi. 
The Belgian Justice minister could not rule out that Assadi could be eligible for extradition to Iran. "I can't make any pre-assumptions about that," he stated on Tuesday. The approved treaty allows both countries to grant amnesty to transferred prisoners. 
"If this treaty were to open the door to the transfer of the terrorist Assadi to Iran, then Assadi would be immediately released by the Iranian regime," Belgian MP from the majority party Groen (Flemish Greens) Wouter De Vriendt said in the committee on Tuesday. 
De Vriendt also expressed concern about possible European security risks. "Does this treaty not have a potentially perverse effect? If an Iranian terrorist or accomplice of the regime were locked up somewhere in Europe, then it could be up to Iran to arbitrarily pick up some tourist or NGO employee, put him in prison and then blackmail Europe to be able to transfer this terrorist safely and securely in exchange for the release of the Western hostage," he stated on Tuesday. On Wednesday, De Vriendt voted to approve the treaty.
Similar concerns were also expressed by several prominent international figures. In a letter sent to the president of the Belgian Chamber of Representatives Eliane Tillieux on Sunday, former FBI Director Louis J. Freeh, former U.S. National Security Advisor James L. Jones and seven other U.S. dignitaries denounced the Belgian-Iranian treaty. On Monday, Tillieux received a second letter denouncing the treaty signed by eleven former ministers, including former Foreign Minister of Italy Giulio Terzi and former Romanian Prime Minister Petre Roman.
The National Council of Resistance to Iran (NCRI) also sharply criticised the treaty. ​ "Let there be no illusions. This treaty is signed by the world's number one sponsor of state terrorism and it is only designed to release a convicted terrorist. This will have far-reaching consequences for security in Europe," Farzin Hashemi of the NCRI stated at a press conference on Tuesday.
(KOR)
A protest against the treaty between the Belgian government and the Iranian regime in Brussels on Tuesday 5 July 2022 © BELGA PHOTO NILS QUINTELIER