Belgian parade removed from UNESCO heritage list over racism complaints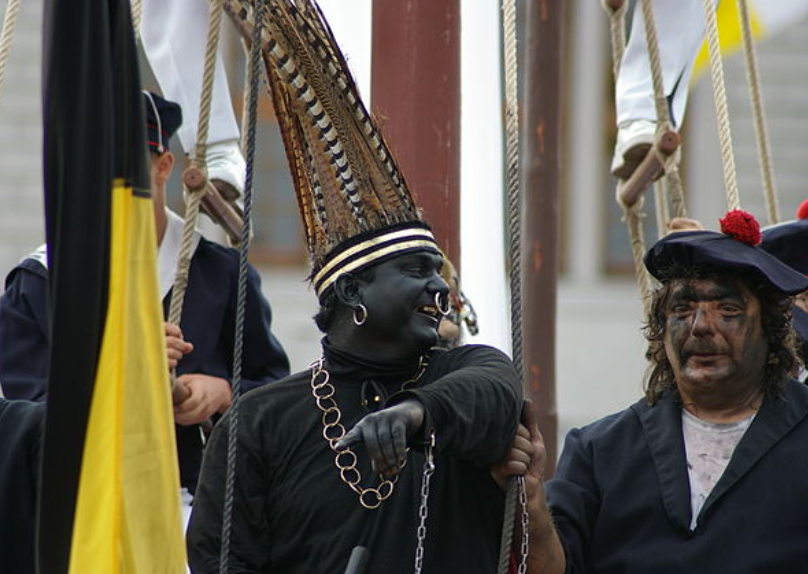 UNESCO has decided to remove the Ducasse d'Ath, a famous parade featuring papier-mâché giants which takes place every August in the small Walloon town of Ath, from its Representative List of the Intangible Cultural Heritage of Humanity following multiple complaints that one of the parade's featured characters is a racist stereotype of a black person.
The United Nations body had previously suggested that it would wait until the end of 2023 to announce its decision on whether or not to remove the Ducasse d'Ath from the list. However, it delivered its verdict a year earlier than expected following the fervent appeal of several African countries for the parade to be removed from the list at once – a request that Belgium eventually accepted, and subsequently UNESCO.
The controversy surrounding the Ducasse d'Ath (not dissimilar from the complaints about Zwarte Piet) concerns the parade character of the 'The Savage', who is typically played by a white man in blackface wearing a nose ring and chains. Since 2019, multiple anti-racism organisations have filed official complaints with UNESCO and the Walloon Government.
Ath had previously set up a special citizens' commission to investigate the options of either removing The Savage from the parade's featured characters or for the Ducasse d'Ath to leave the UNESCO Cultural Heritage List voluntarily.
Following UNESCO's announcement, the mayor of Ath appeared genuinely relieved that the commission's decision was pre-empted.
"The idea is to turn the page," said Bruno Lefebvre, mayor of Ath. "We don't want to come back every year at the time of the Ducasse with this problem."
UNESCO has made it clear that if the character of The Savage is removed from the parade, the Ducasse d'Ath could be put back onto its Cultural Heritage List in the near future.
'The Savage' character of the Ducasse d'Ath parade is depicted by a white man in blackface. © BELGA PHOTO WIKIMEDIA COMMONS