Belgian Official Gazette closes 2022 with 104,208 pages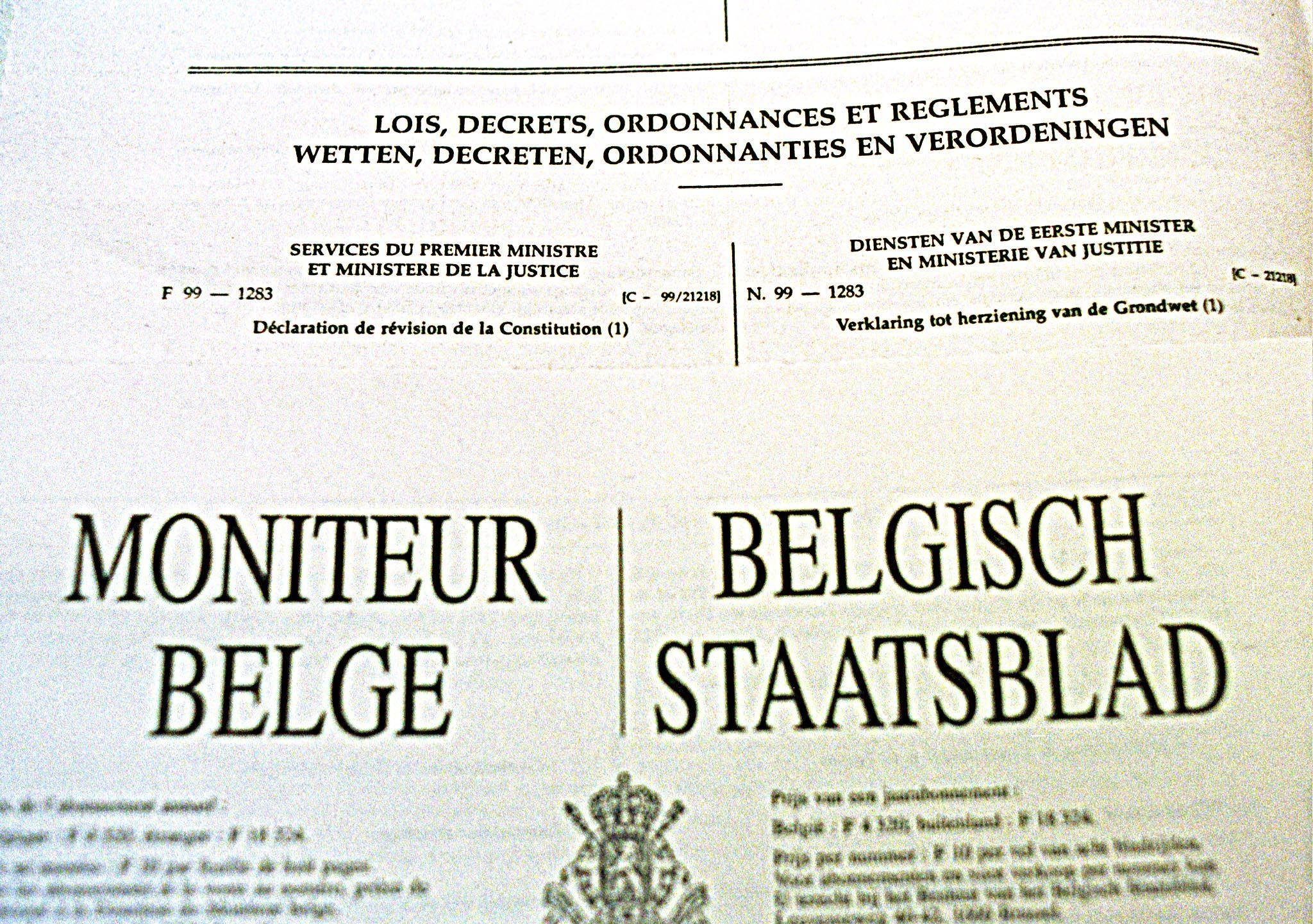 The Belgian Official Gazette closes the year with 104,208 pages, 23,600 fewer pages than in the record year 2021. "Good for sixth place all-time since 1830", says director Wilfried Verrezen.
The Belgian Official Gazette is the official publication of the Belgian state, in which laws, royal decrees, ordinances and the establishment of all kinds of associations are published for the whole country. ​ This year, 104,208 pages were published. "An average year without COVID," director of the Belgian Official Gazette Wilfried Verrezen concludes. Only exceptional events on this last day of the year could boost this total. "Which I do not hope."
In 2021, the Belgian Official Gazette had 127,808 pages, a historical record. "This was mainly due to four files - and 24,000 pages - from the Walloon Region on plans for flood-prone areas," Verrezen explains. 
These files were prompted by the severe European flood of July 2021, which wreaked havoc and claimed victims in Belgium, Germany, France, Italy, Luxembourg, the Netherlands, Austria, the UK and Switzerland. Wallonia was the hardest-hit region in Belgium, with 209 municipalities affected and 39 dead.
Rising curve
In 2002, the last year of publication on paper, the Belgian Official Gazette had about 63,000 pages. Since then, the curve has been going up. In 2013, it rounded the 100,000-page mark for the first time. "In 2015 and 2016, there was a slight decrease. However, we will never go below 100,000 pages with the current publications again," Verrezen expects.
In 2022, the Belgian Official Journal drew over 5,000 pages for the Flemish 'relance plan'. For this plan, the Flemish government released 4.3 billion euros to strengthen the region's prosperity and well-being in the wake of the corona pandemic. Furthermore, almost 3,000 pages were about revaluing the teaching profession, as the country has been struggling with a teacher shortage for quite some time. Finally, Wallonia devoted some 1,000 pages to big bushes and hedges. 
Since 2003, the Belgian Official Gazette has existed only in electronic form. However, this year, nearly 250,000 deeds of companies and associations were also published, 37 per cent of them electronically.
© BELGA