Belgian news investigation discovers 216 asbestos illegal dumping in Flanders
23 November 2022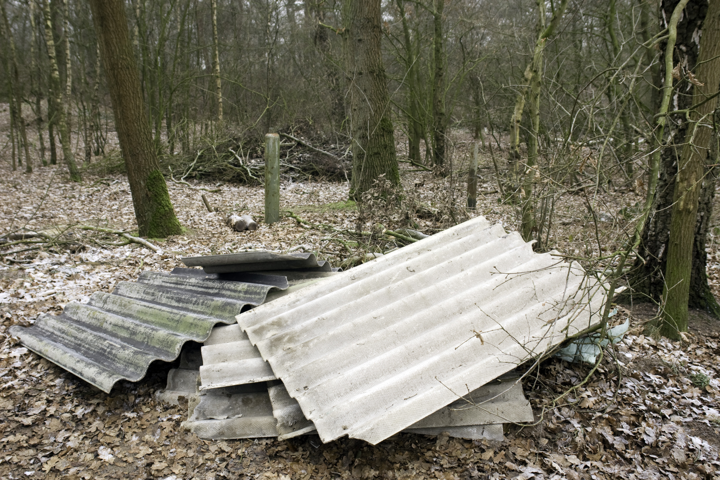 Real estate owners in Flanders who want to sell their property must have an asbestos certificate from today. The measure fits within the Flemish asbestos reduction plan, which aims to make Flanders asbestos-safe by 2040. On the same day, the asbestos certificate obligation starts in Flanders, research released by the Belgian news magazine "Knack" found that the region has had at least 216 illegal dumping of asbestos since 2020.
The report published on 23 November delved into the local press, followed Facebook groups and asked questions to 34 Flemish cities and municipalities.
However, the magazine suspects that the asbestos fly-tipping number is actually much higher. "The Flemish government has no figures available on this," writes Knack. Asbestos illegal dumping is not without danger. When asbestos weathers, it can release cancer-causing fibres. Although most Flemish container parks accept tightly bound asbestos free of charge, some material containing asbestos is still illegally dumped.
Most municipal authorities state that illegal dumping of asbestos waste occurs sporadically. Nevertheless, Knack noticed a few front runners in the asbestos illegal dumping numbers since 2020 in Tienen (24), Antwerp (23), Sint-Truiden (21), Turnhout (20) and Lier (20).
The magazine points out that if illegal dumping is on private property, this often causes additional problems. The site owner bears the costs whenever the illegal dumper is not identified. "Sometimes asbestos waste remains for years as a result, even after notification to the municipality," writes Knack.
(VIV)
#FlandersNewsService | ​ ©BELGA PHOTO (Theo Audenaerd/ HOLLANDSE HOOGTE)