Belgian national volleyball league starts this weekend with new name and format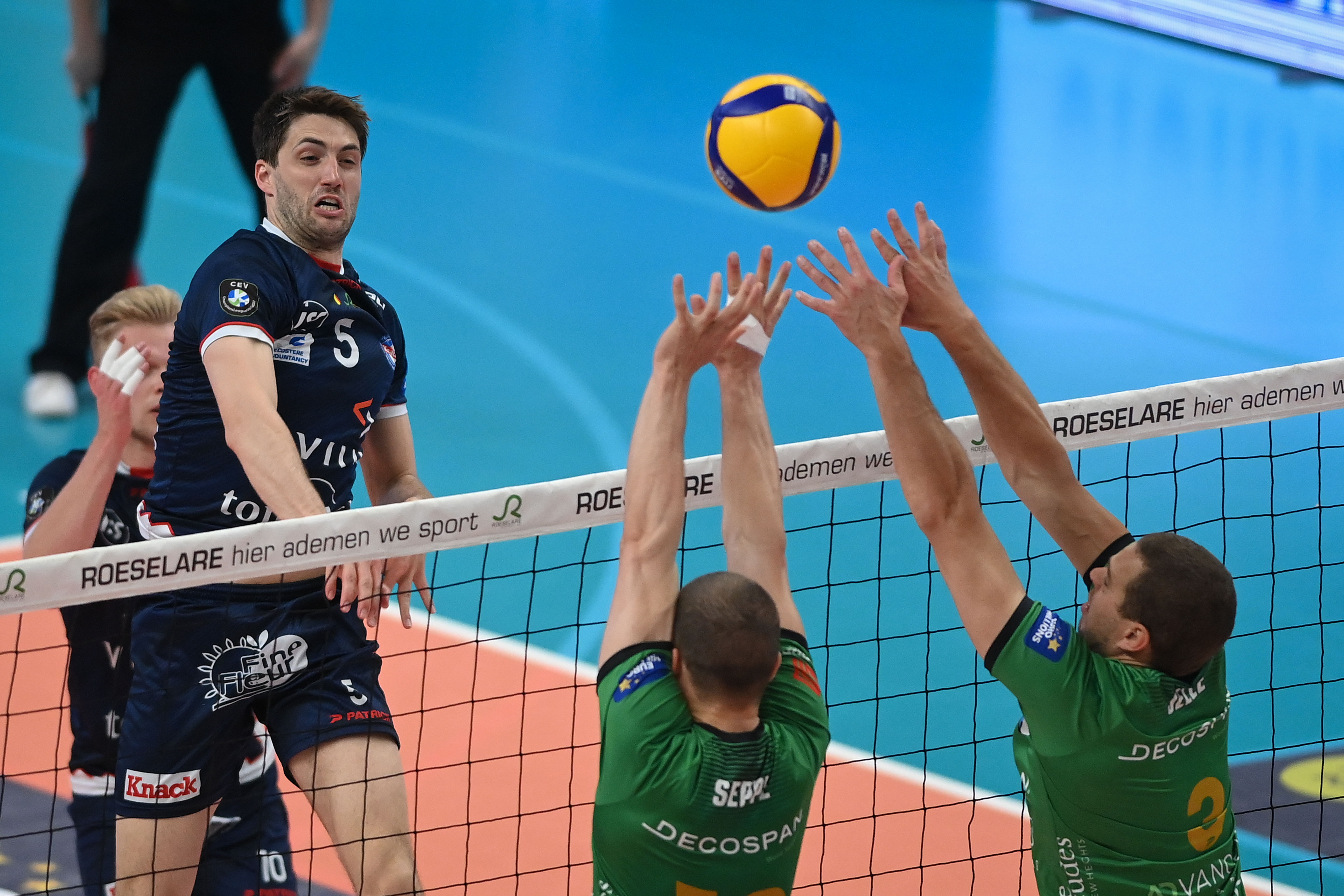 Five months after Roeselare captured its 13th title, the new season of the Belgian national volleyball competition will start on Saturday night. A revamped format should make the top division in Belgian men's volleyball more attractive and exciting. The league, formerly known as the EuroMillions Volley League, will be renamed to the Lotto Volley League for the new season, and games will be broadcasted live on tv. This was announced by the Belgian Volley League on Monday. 
The league, in which eight teams participated last season, will be expanded to nine following Guibertin's promotion. "We hoped to start the championship with ten teams, but unfortunately we did not reach an agreement with the federation to have Antwerp promoted," said Luc Haegemans, president of the Belgian Volley League, during a press conference on Monday.
The nine teams battle each other for a spot in the top six, where they will receive a ticket to the play-offs. Depending on the standings at the end of the classic league phase, 5, 4, 3, 2, 1 or 0 points will be awarded. The top two teams in the play-offs then advance to the championship final, where a best of five will decide the title. The last three teams from the classic phase meet in the play-offs.
The top four in the play-offs qualify for the various European competitions. The fifth ticket goes to the winner of the Cup of Belgium. "We wanted to add more spectacle and especially interest to the different phases of the competition," Haegemans said. The competition will also be televised this season. A match will be broadcast live every weekend by tv providers Proximus and Telenet. 
Last season, the name of the league still referred to EuroMillions, the well-known European lottery. From Saturday, the league will be called the Lotto Volley League, at least until the end of the 2023/24 season. The National Lottery, partner of Volley Belgium, has been actively associated with the national volley league since 2011.
(TOM)
Roeselare's Pieter Coolman in action during the play-offs of the Belgian volleyball competition. © BELGA PHOTO DAVID STOCKMAN