Belgian MPs call for EU and member states to impose sanctions on Iran
23 November 2022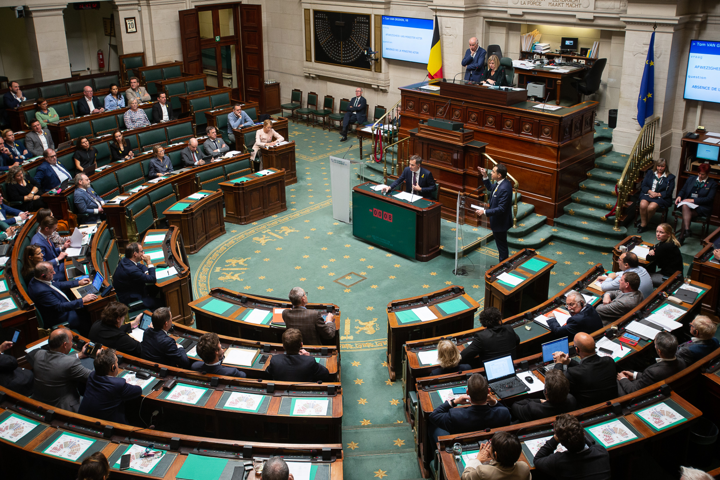 More than 120 Belgian members of parliament from different parties are urging the European Union and its member states to impose sanctions on the Iranian regime. They say this in a letter drafted by the Belgian Committee of MPs for a Democratic Iran, according to Els Van Hoof (CD&V, Christian Democrats), chairman of the Foreign Affairs Committee.
In Iran, citizens have been taking to the streets for months to protest against the ayatollah's strict Islamic regime. Nationwide protests were sparked by the death of a young woman, 22-year-old Iranian-Kurdish Mahsa Amini, after a police intervention. She died in mid-September after vice police detained her because a lock of hair was visible under her headscarf. The regime is violently suppressing the ongoing street protests. Hundreds of protesters have already been killed and more than 30.000 others arrested.
The Belgian Committee of Parliamentarians for a Democratic Iran has now issued a statement condemning the violence and expressing support for the popular uprising. The committee appeals to the European Union and EU member states in its statement, signed by more than 120 MPs from different parliaments.
The MPs are calling on the EU and its member states to "strongly condemn" the killing of protesters in Iran and to "take urgent restrictive measures and impose sanctions to stop human rights violations". "The record of this regime's crimes must be submitted to the United Nations Security Council, and those responsible for committing such crimes must be brought to justice," the letter reads.
Furthermore, the committee calls for "the immediate and unconditional release of all those arrested during the recent uprising" and asks that the Iranian people be given unhindered access to the internet. Finally, the signatories call for "recognition of the democratic aspirations of the Iranian people".
(BRV)
© BELGA PHOTO JAMES ARTHUR GEKIERE