Belgian Mobility minister introduces safer public roads for cyclists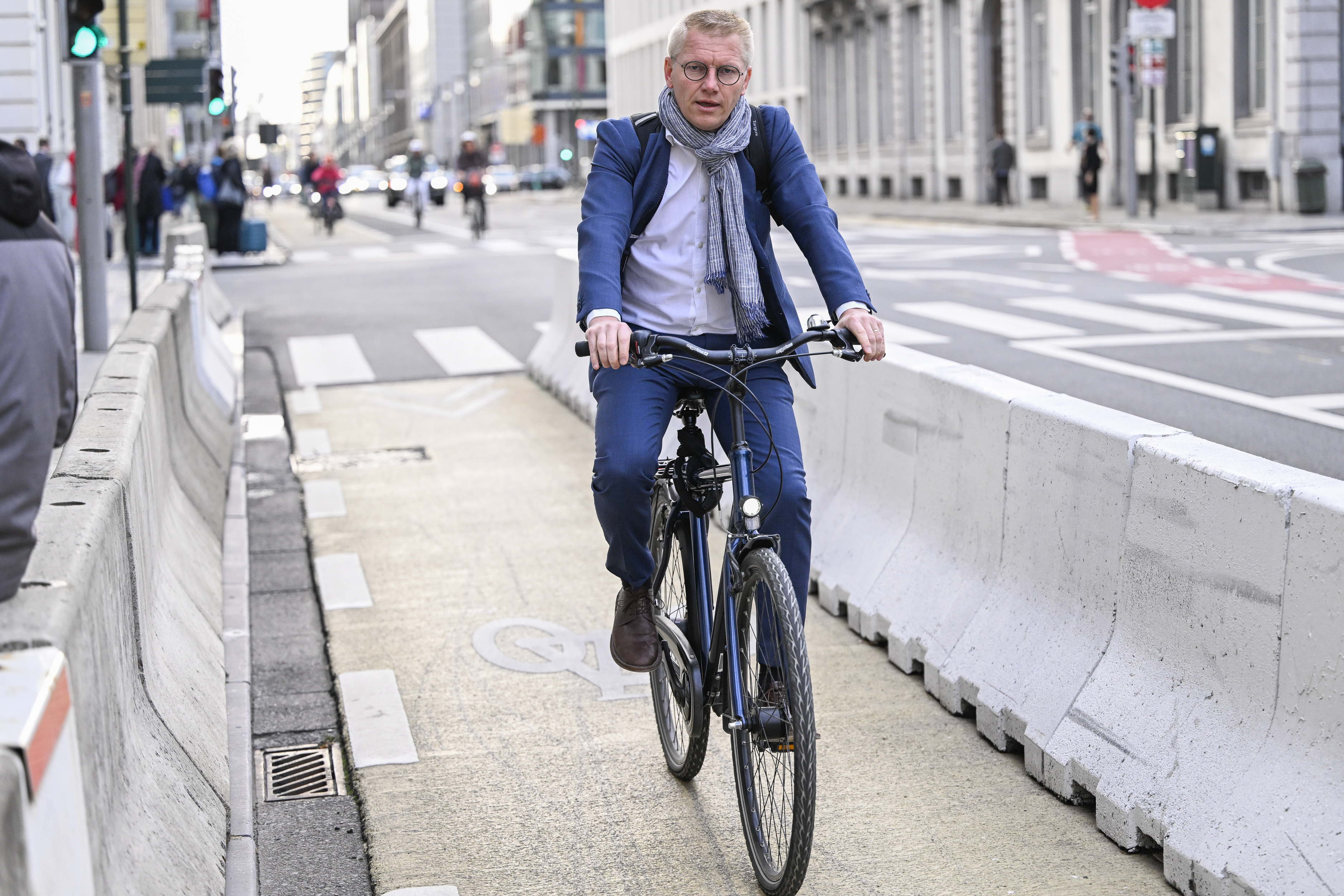 Belgian Mobility minister Georges Gilkinet has given the go-ahead for the creation of "middle lanes" (middenrijbanen). This is a new type of public road, which should ensure greater safety for vulnerable road users. The adaptation of the traffic rules, published in the Belgian Official Gazette earlier this week, will take effect from 1 October.
More and more Belgians travel by bicycle. At the same time, active road users should also be better protected, Gilkinet said. And so, in addition to better equipment, behavioural adjustments and a strengthening of controls, he says, the Highway Code must also evolve to give these active road users a real place on the road and provide more road safety.
Hence the introduction of middle lanes. When a carriageway is not wide enough for a cycle lane in each direction and when it is possible according to the road layout, one lane will be reserved for motor vehicles on those middle lanes. There will be a safe space for cyclists on both sides. Motorists should drive at appropriate speeds on the middle section. They are allowed to overtake on the side lane, but without endangering pedestrians and cyclists.
Vice-prime minister and Mobility minister Georges Gilkinet. - © BELGA PHOTO LAURIE DIEFFEMBACQ