Belgian ministers start budget talks, excess profits of energy sector to be discussed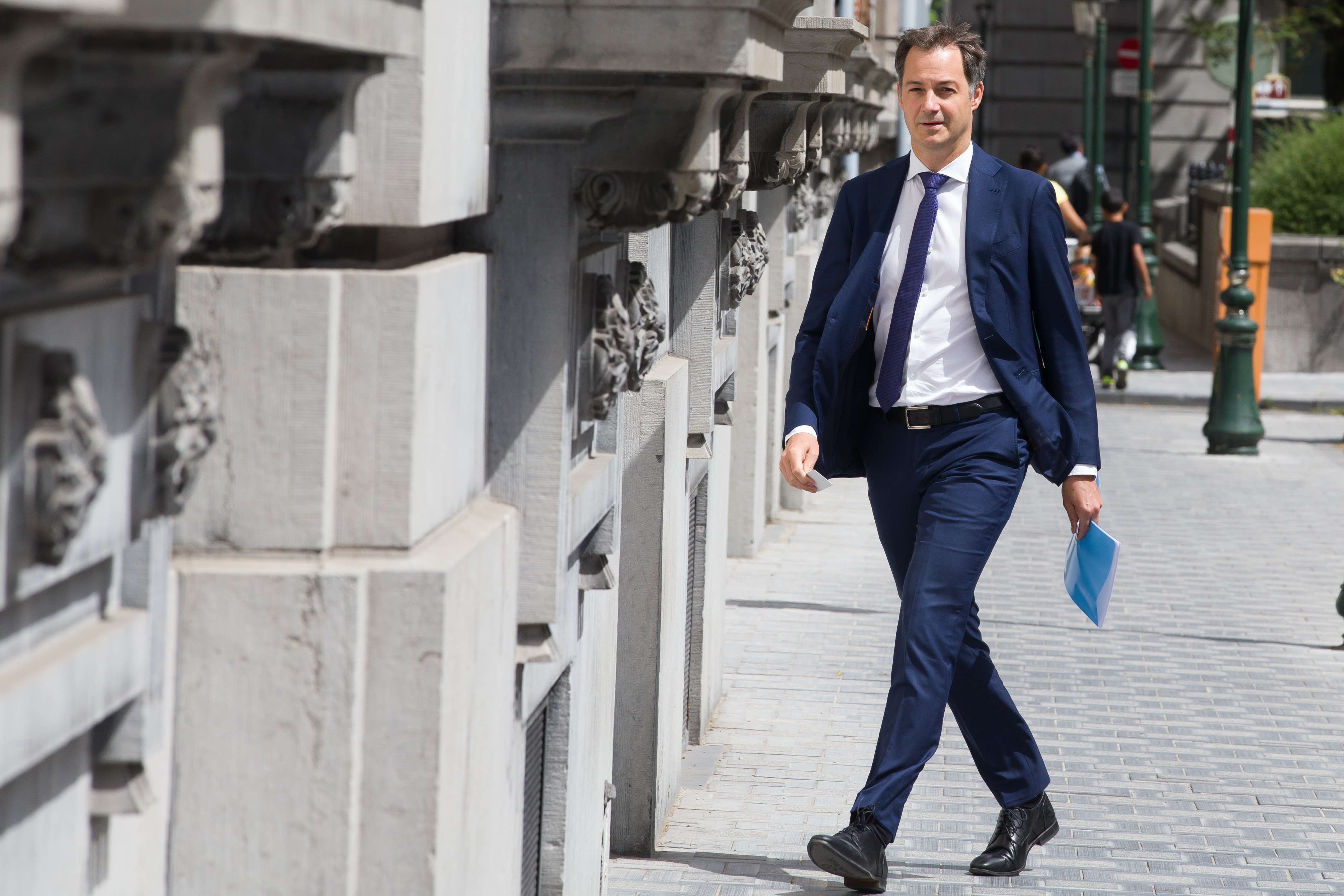 The Belgian federal government has started new budget talks today. Just before the start of the talks, Finance minister Vincent Van Peteghem explained why he does not agree with the proposal of Energy minister Tinne Van der Straeten regarding skimming excess profits of the energy sector. "If we put something on the table, it should not be destroyed by a court two months later," he said.
There has long been talk of skimming the excess profits of energy producers. More than a week ago, Europe came up with a proposal for such a mechanism. Minister Van der Straeten, who is a member of the Green party, then put her own proposal forward. In total, her plan would account for €4.7 billion: €1.8 billion this year and €2.9 billion next year, although the yield for 2023 depends on how the market evolves.
Van der Straeten's proposal does go quite a bit further than what Europe had put forward. For instance, for electricity companies, all revenues above the 130 euros per megawatt-hour limit would be taxed at 100 percent. Europe proposes a ceiling of 180 euros per megawatt-hour. Moreover, it would apply for two years, while the European regulation talks about seven months.
Finance minister Van Peteghem clearly does not want to go as far as his colleague. Before the start of the budget conclave on Saturday morning, he noted that the proposal from Europe provides a "very clear legal framework" and that he is willing to skim off excess profits within that framework. "I have always said that when we put something on the table, we have to make sure it is not destroyed by a court within two weeks or two months," Van Peteghem said.
But that would bring a lot less money to the table - money that the government could well use to shore up the budget. The minister's entourage stresses that the intention is indeed to get to work with the excess profits, but with a system that holds up. The further Belgium deviates from the European framework, the more it exposes itself to legal proceedings.
Apart from energy, a new budget table of the prime minister listing all proposed measures is also on the agenda. The ministers will also look into competitiveness and the labour market. The government is expected to continue meeting throughout the weekend, possibly on Monday as well. Belgian prime minister Alexander De Croo's state of the union is scheduled for Tuesday afternoon.
(TOM)
Belgian Prime Minister Alexander De Croo. - © BELGA PHOTO NICOLAS MAETERLINCK