Belgian minister plans to reduce taxes for workers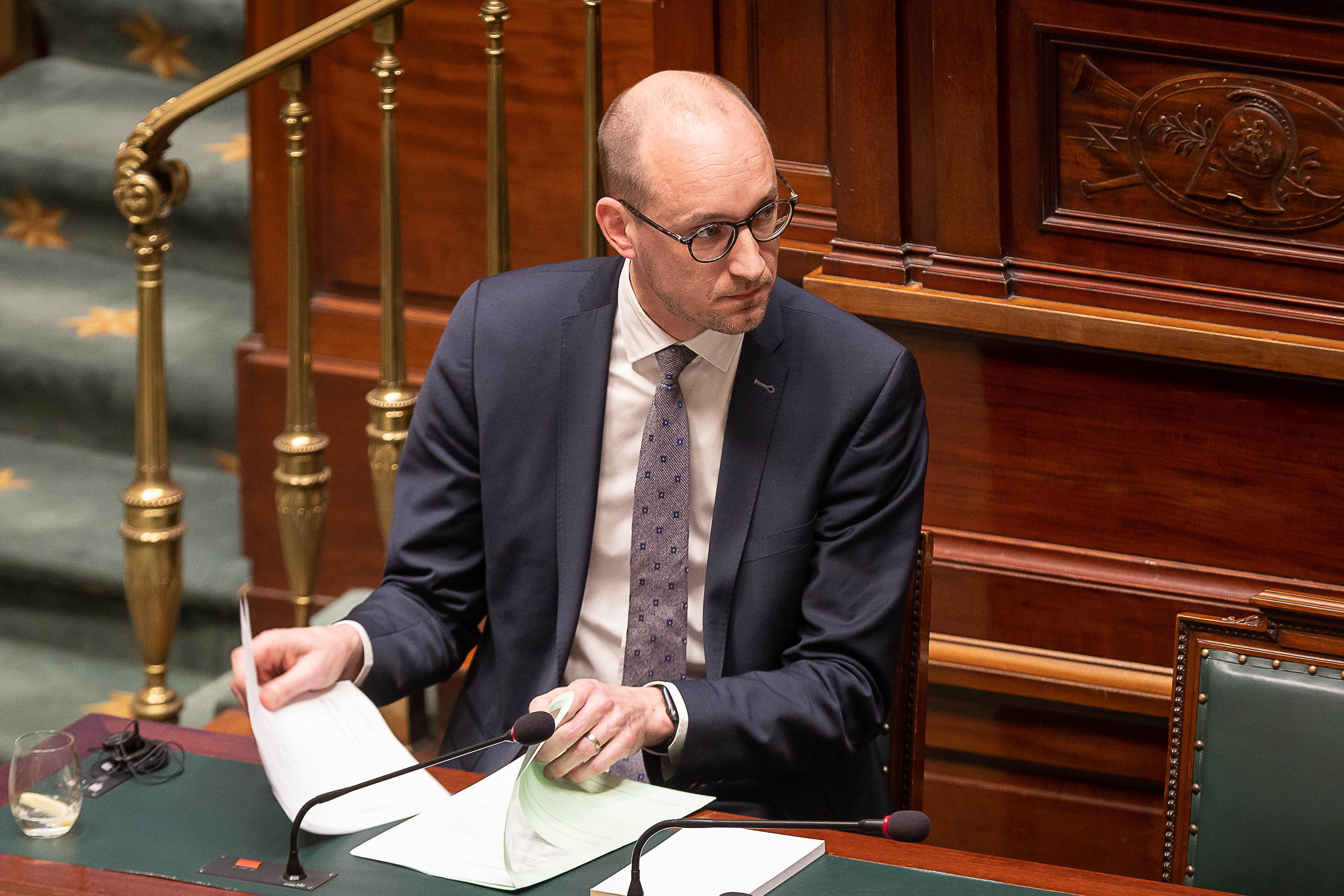 The federal Finance minister Vincent Van Peteghem (CD&V) wants everyone who works in Belgium to have an extra net amount of 835 euros at the end of the year. "More net income for everyone who works," is one of his slogans. The tax reduction would be almost 6 billion euros and Van Peteghem intends to achieve his plan with a tax reform that should take effect in 2024.
In concrete terms, the minister proposes to increase the tax-free sum from 10,160 euros to 13,500 euros. Besides, he wants fewer people to end up in the highest tax bracket of 50 per cent by raising the lower limit to 60,000 euros instead of 46,440 euros now.
So, a single person without children who earns approximately 3,200 euros gross would even have 1,660 euros more left over each year. But the favourable tax measure for married couples and legal cohabitants would be extinguished. For those who have a replacement income, such as an unemployment benefit, the tax reform would mean a zero operation, not increasing their income.
International expertise
The minister also wants to bring VAT to 0 per cent for fruit and vegetables, medicines, public transport and diapers, sanitary towels and tampons. For the rest, there would be one reduced VAT rate of 9 per cent, instead of the two reduced rates that currently exist of 6 and 12 per cent. Electricity, gas and tap water will remain at 6 per cent.
"We follow the international experts who say that we should shift from taxes on labour to taxes on consumption and wealth," the minister also says. "We are world champions in terms of taxes on labour, but at the same time we are at the bottom of taxes on consumption," he adds.
Proposal on the table
The current federal government will no longer be able to implement broader tax reform. Questions about capital gains or overhauling the company's car system will be left to government negotiations after next year's elections. But Van Peteghem wants the first phase of the reform to take effect on January 1, 2024.
The minister puts pressure on his coalition partners for his proposal to be approved. "Everyone can veto it, but if we all do that, there will be €0.0 more net at the end of the race," he said.
(VIV)
#FlandersNewsService | Vice-prime minister and Finance Minister Vincent Van Peteghem during a plenary session of the Chamber at the Federal Parliament in Brussels © BELGA PHOTO (JAMES ARTHUR GEKIERE)