Belgian minister of Defence says country can help with mine clearance in Ukraine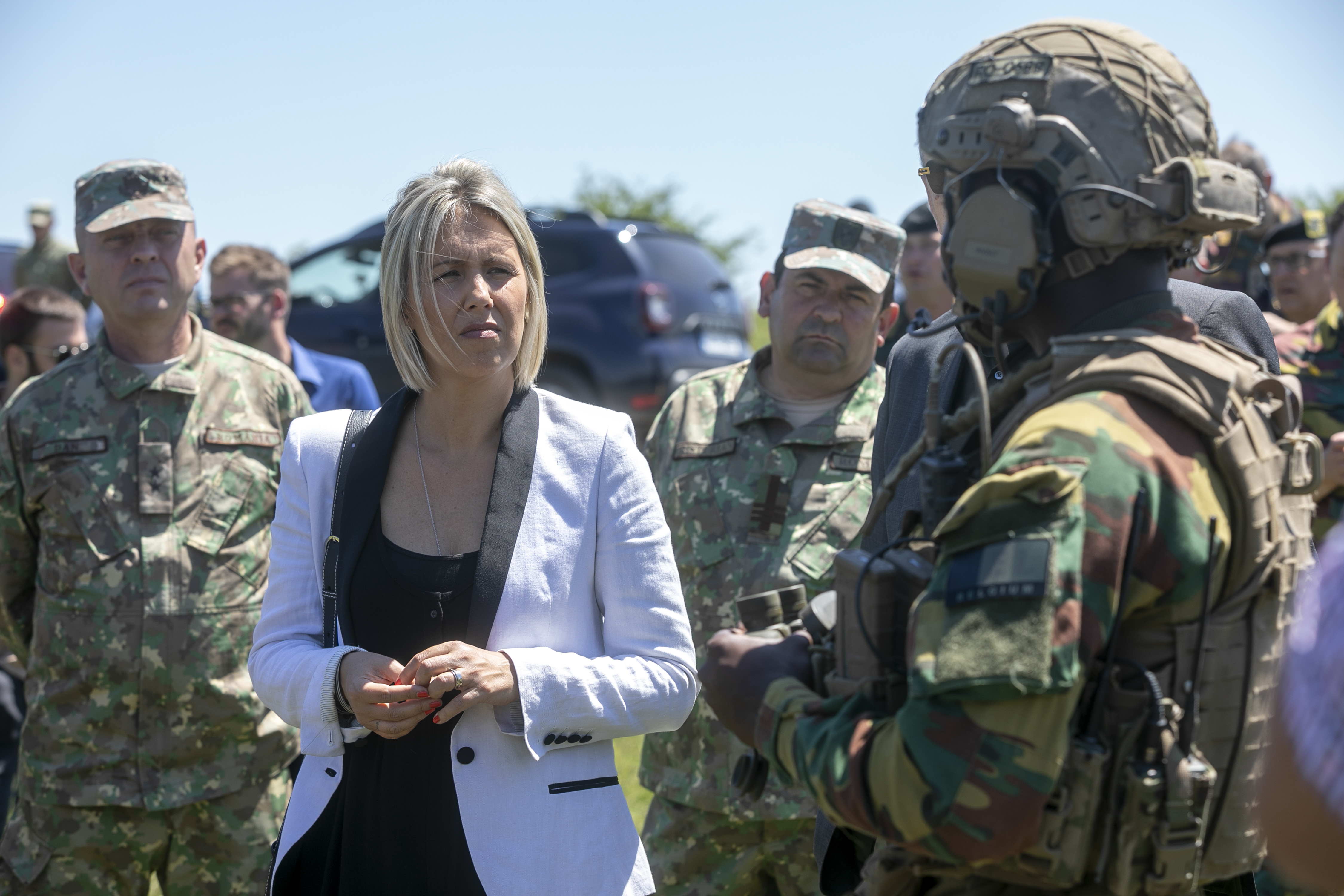 Belgium has the necessary expertise to offer its services to Ukraine in the removal of land and sea mines. This was said by Belgian minister of Defence Ludivine Dedonder on Wednesday, during a meeting of allied Defence ministers at NATO headquarters.
"We as Belgium, with our expertise in the field of [maritime; Ed.] demining, have the possibility to intervene in one way or another. We could train [the Ukrainians], provide them with material, guide them or do it ourselves. But the precondition is the lifting of the maritime blockade," the minister stated. "We are ready to intervene quickly with a reasonably wide range of options." 
Russia has been blocking Ukrainian ports since the invasion began on 24 February. This prevents the export of grain, even though Moscow states that it will allow transport ships through on condition that Ukraine unblocks the ports. The situation has caused a surge in prices for grains and fertiliser, which threatens to lead to a food crisis in several poorer countries. 
According to Dedonder, talks are taking place at the European level. Last week, France stated that it was ready to help lift the blockade of the port of Odessa. At the request of the United Nations, Turkey has offered its help in escorting convoys from Ukrainian ports, despite the presence of mines. Some have even been detected close to the Turkish coast. 
Dedonder also pointed out that Belgium has solid expertise in clearing landmines and could thus provide training to the Ukrainians. 
(TOM)
© BELGA PHOTO HATIM KAGHAT