Belgian MEPs back European Commission's green industry plans, but have reservations
16 March 2023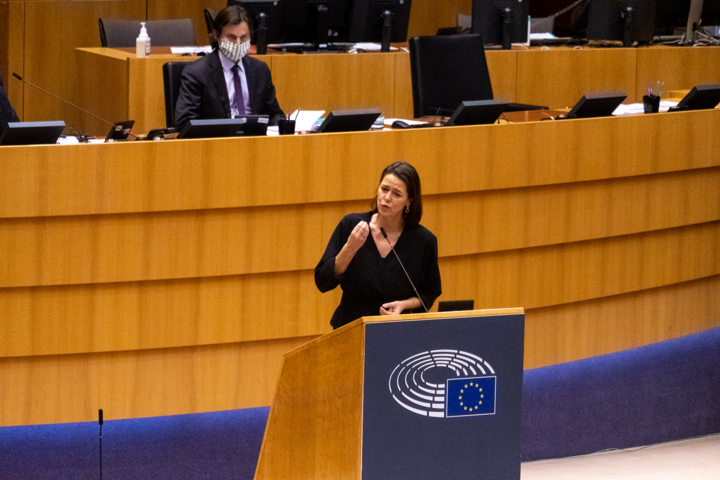 The European Commission's proposals for a law on critical raw materials (CRMs) and a law to boost Europe's climate-neutral industry have met with the approval of several Belgian members of the EU parliament. However, MEPs Kathleen Van Brempt (social democrats) and Sara Matthieu (green party) say they miss a social component, while Hilde Vautmans (liberals) calls on the Commission to put even more effort into strategic partnerships with friendly third countries.
The Critical Raw Materials Act and the Net-Zero Industry Act are essential pillars of the EU Commission's green industry plan. With the new legislation, the Commission wants to provide a European answer to extensive subsidies released by the US for its 'clean tech', and to make Europe less dependent on other countries for strategic and critical raw materials.
"The targets are ambitious, and rightly so," Belgian MEP Kathleen Van Brempt responded to the plans presented on Thursday. "This is a clear signal: there is a future for a sustainable industry in the European Union." What she misses in the plans, however, are additional investment funds. "It is insufficient to adjust state aid rules and shorten authorisation procedures. (...) With its own resources, the European Commission should work on a fund to support those sustainable investments."
"If Europe truly wants to become greener and more self-sufficient, we must act now to reduce our dependence."
Van Brempt also drew additional attention to the social dimension (or lack thereof) of the Commission's plan. In this respect, she is followed by green MEP Sara Matthieu: "Like in the US, we want targeted support under social conditions with, for example, more opportunities for young people and strengthening of the social dialogue". Furthermore, "the funding must be European. Otherwise, the count ries with the deepest pockets, like Germany, automatically win. We cannot compete with that."
Liberal MEP Hilde Vautmans, on the other hand, welcomes the Commission's commitment to extracting raw materials from its own territory. "But in order to reduce our dependency, we will have to put a much stronger emphasis on forging strategic partnerships with friendly countries that own many of these raw materials - such as Canada, Chile and Australia. If Europe truly wants to become greener and more self-sufficient, we must act now to reduce our dependence."
(BRV)
Belgian MEP Kathleen Van Brempt © PHOTO Martin Bertrand / Hans Lucas / Hans Lucas via AFP