Belgian marine contractor launches study for submarine power cable between Egypt and Europe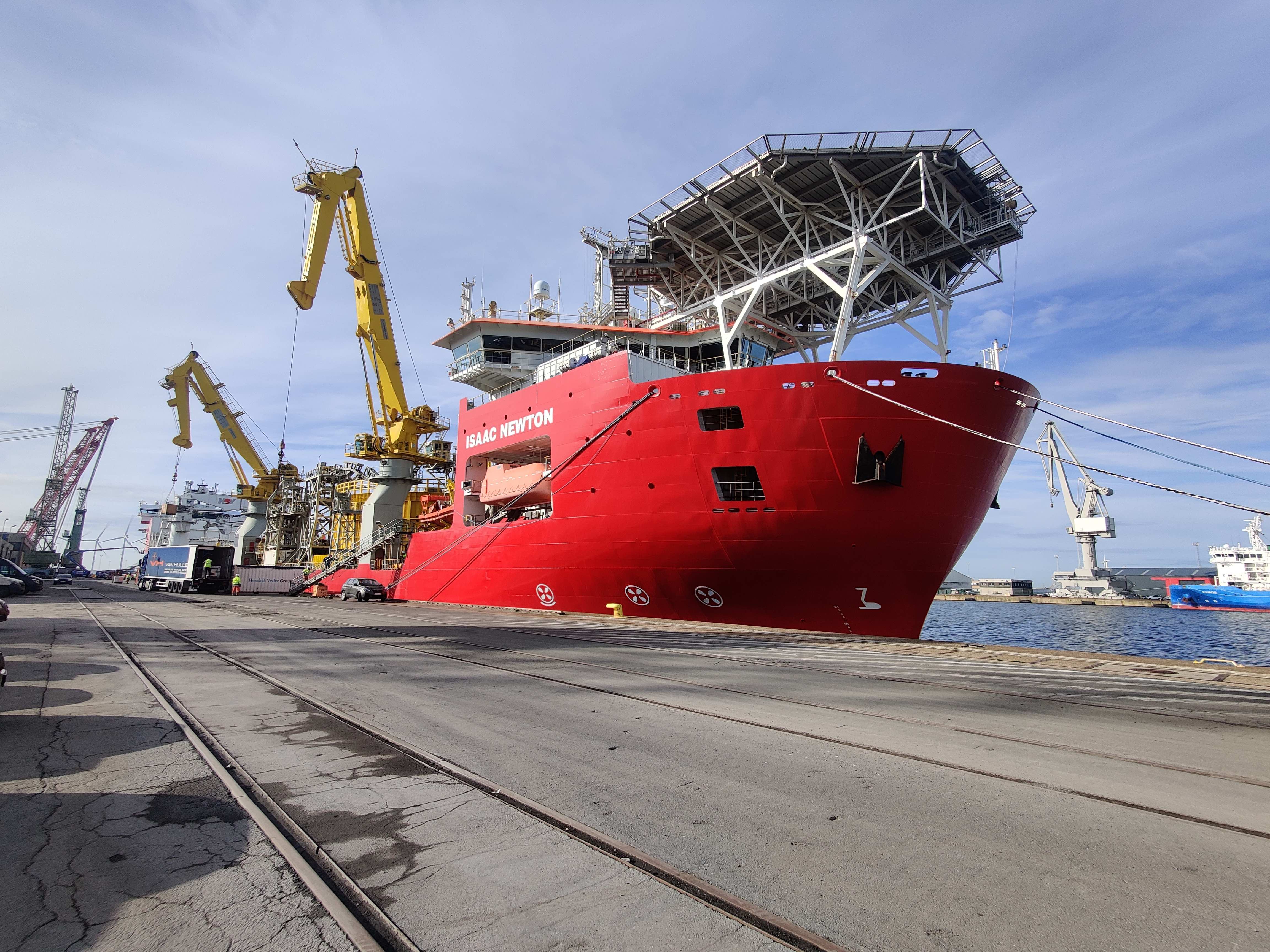 Belgian shipping company Jan De Nul will start a study on installing a submarine export cable between Egypt and Europe. The company signed an agreement with the Egyptian government last week, it was reported on Monday.
Egypt is seeking to install a submarine power cable with Europe to supply electricity from Egyptian solar and wind power plants to the European energy market. The conditions for generating solar energy in Egypt are much better than in most parts of Europe.
The proposed interconnector, a type of infrastructure that facilitates energy exchange between different grids, would transport over 2 gigawatts of solar and wind energy from Egypt to Europe via an underwater cable of approximately 1,000 km. The longest interconnector cable is between Denmark and the UK at 765 km. According to Jan De Nul, the depth of the cable route will be up to 3,000 m.
Jan De Nul Group will carry out a financial and technical study with the aim of participating in the development of the export project. The project is expected to start in 2027.
Next-generation cable-laying vessel
"We have recently ordered a new, next-generation cable-laying vessel, the Fleeming Jenkin, which is twice the size of any existing cable-laying vessel in the world," said Philippe Hutse, director of Jan De Nul Offshore Energy.
"We are building the vessel for this type of project: long distances, great depths. (...) Egypt is a pioneer for the African continent regarding energy transition, and we look forward to supporting them."
The Jan De Nul Group is one of the largest dredging companies in the world. Though Belgian, the group is headquartered in Luxembourg. In addition to dredging, its main activity, it also carries out land reclamation, offshore pipeline laying and ship salvage.
Three vessels from Jan De Nul's cable installation fleet in Zeebrugge, which play an important role in the energy transition, as they ensure that renewable energy extracted at sea is brought ashore by installing cables © BELGA
---
Related news