Belgian inflation at highest level in almost 50 years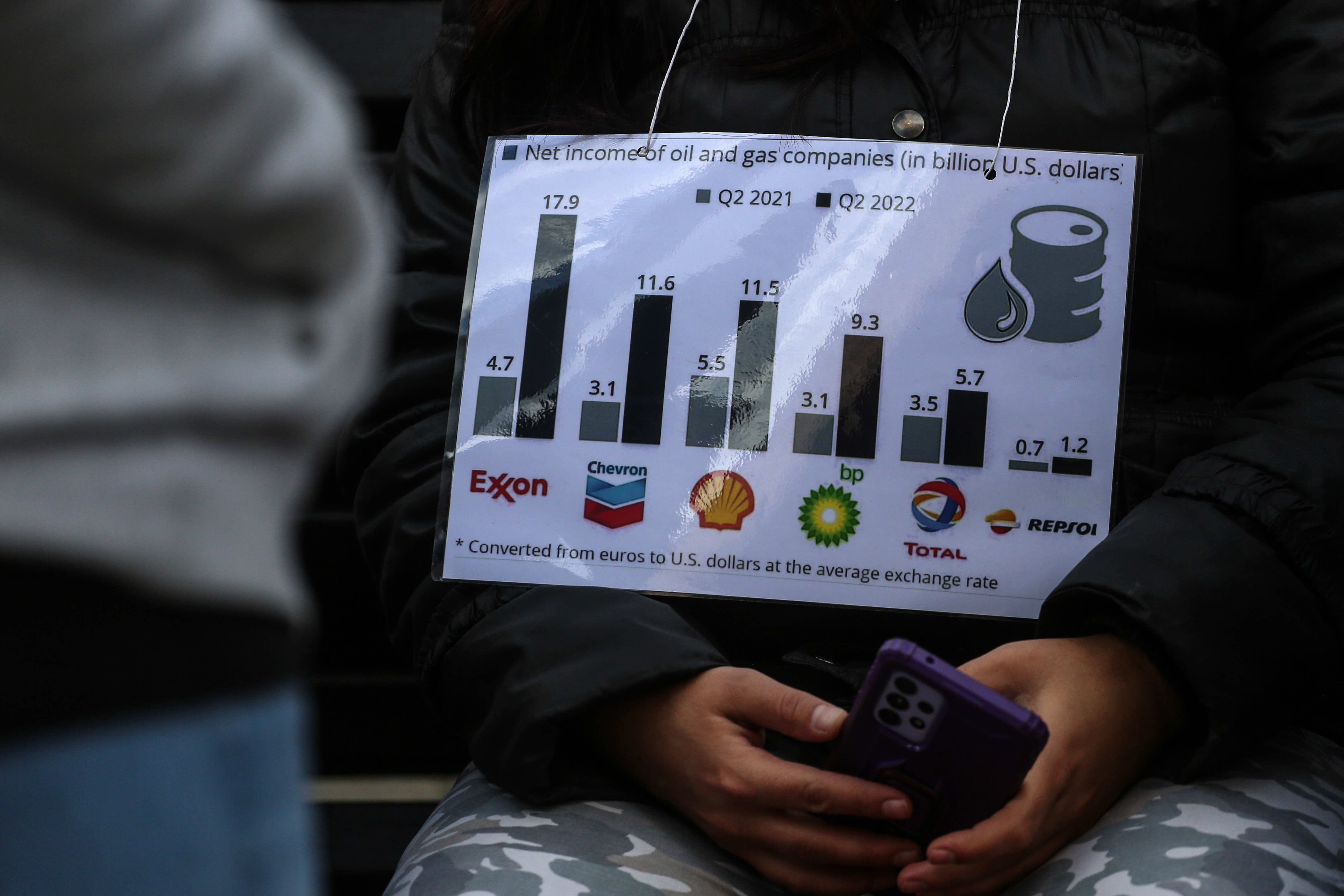 Inflation rose by a whopping 11.27 percent in Belgium last month, the highest level in 47 years.
It was from 1975 that inflation in Belgium peaked like this. Back then, inflation stood at 11.42 percent in August. The current higher figure is not surprising, as energy prices are now on average 60 percent higher than a year ago. For gas, it is 135 percent. Food inflation stands at 10.40 percent.
Besides energy products, food products are increasingly prominent in the top 10 strongest price increases. Butter and milk in particular are getting significantly more expensive.
Yet there are also products that have become cheaper in a year, such as television equipment (-11.9 percent), smartphones (-9.9 percent) and other multimedia, as well as men's clothing (-0.8 percent) or even 'personal accessories' such as umbrellas and sunglasses (-0.4 percent).
(AHU)
© Valeria Mongelli/ZUMA Press Wire - September 25, 2022, Brussels, Brussels Capital Region, Belgium: A protestor shows a sign during a demonstration organized by the Yellow Vests movement against rising prices of energy and cost of life in Brussels, Belgium, on Sunday, September 25, 2022.