Belgian government reveals new strategy to wipe out drug crime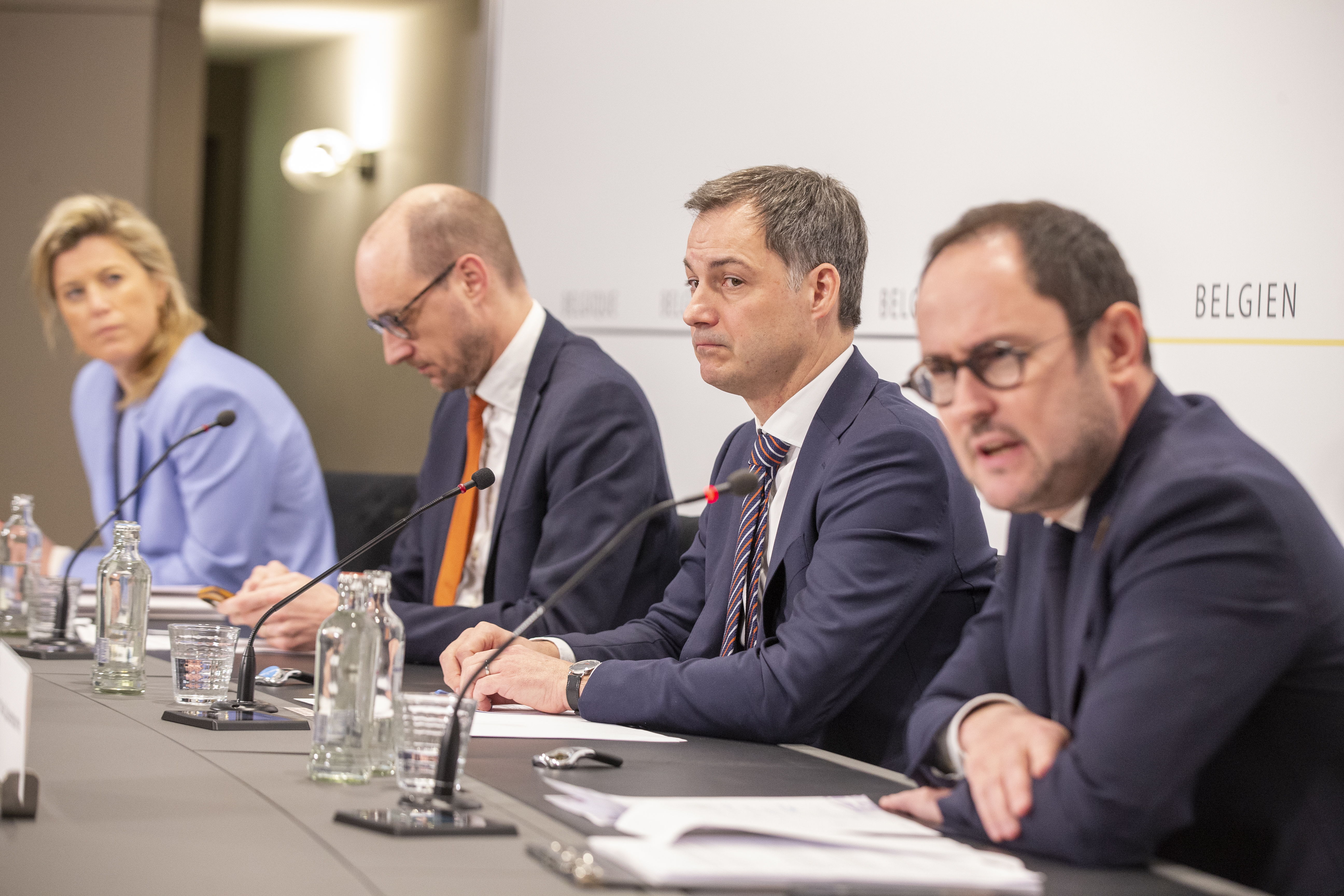 The Belgian federal government has outlined a new strategy to wipe out drug crime in the country. The strategy consists of seven measures and was discussed by the Belgian National Security Council. Prime minister Alexander De Croo revealed the new measures during a press conference on Thursday.
Some of the measures were already known, like the appointment of a national drugs commissioner, whose name will be announced on Friday. The commissioner will be a bilingual magistrate with at least ten years of experience, have a team of ten people and should become the liaison figure between the various departments dealing with drug crime.
Fines for recreational cocaine use will be significantly increased, from €300 to €1,000, and addicted users will have to undergo compulsory detoxification.
A thorough, periodic screening will further be introduced for the 16,000 people who work in Belgian ports, from port workers to CEOs. Their criminal records, contacts and financial situation will be regularly vetted by State Security, the military intelligence service ADIV and the federal police, explained Belgian Justice minister Vincent Van Quickenborne.
The government also announced that more high-risk containers will be scanned at the port. To this end, new staff will be recruited and new mobile scanning equipment purchased. The ultimate aim is to scan 100 per cent of high-risk containers, according to Finance minister Vincent Van Peteghem.
To this end, the various security services in the port of Antwerp will be reinforced. Customs will get 108 extra staff and a new port security corps of 86 security personnel will be created. 50 safety officers of the Doel nuclear power plant will handle those tasks for now. In total, the maritime police in Antwerp will go from 116 to 312 personnel.
Finally, the government wants to put more effort into international cooperation. At the end of last year, two treaties with the United Arab Emirates - a known haven for Belgian drug criminals - came into force. It is now time to put these into practice, said Van Quickenborne. Belgium is stepping up pressure on the Emirates to hand over criminals, including by summoning the ambassador and sending a letter rogatory to the Emirates. "It is important that people convicted here also serve their sentences. We will not accept free havens to protect those kinds of criminals," the minister said.
Interior minister Annelies Verlinden, Finance minister Vincent Van Peteghem, prime minister Alexander De Croo and Justice minister Vincent Van Quickenborne. © BELGA PHOTO NICOLAS MAETERLINCK