Belgian government parties squabble over defence investments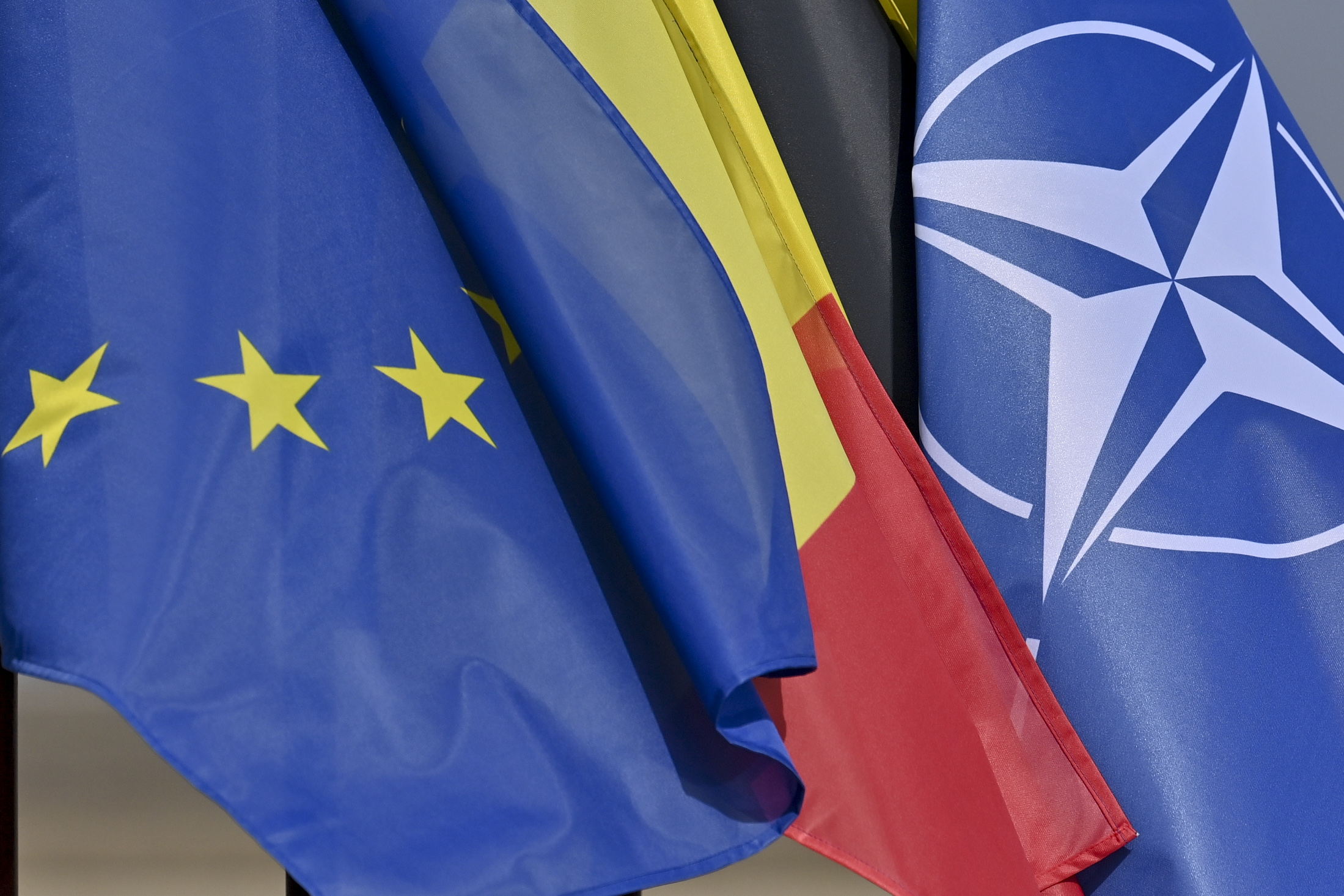 Prime minister Alexander De Croo emphasised in the Chamber on Thursday that he wants to increase the budget for Defence by two percent by 2035. The reaction comes after coalition partners Groen and Ecolo opposed the plan. Opposition party N-VA offers a mixed majority to support the budget increase.
Prime minister De Croo referred in his plea to the importance of being part of NATO. That means that Belgium must do its part, by raising the budget for Defence to 2 per cent of GDP by 2035.
"We should be happy that today we are part of a bloc of 30 countries. Those who are not part of it are either victims of aggression or want to be part of it," the prime minister stated during the weekly question hour. "What I don't want to hear is that we are free riders, because we are not doing our part."
Earlier, coalition parties Groen and Ecolo expressed negative views on the plans to increase the defence budget. "For the ecologists of Groen and Ecolo, it is clearly no at the moment," Groen chairman Meyrem Almaci said in De Tijd. 
"Additional billions for the military are billions that cannot be spent on extremely urgent and essential issues, such as social challenges and purchasing power," Almaci said. "Such amounts jeopardise our social policy and our climate and environmental policy. They prevent the acceleration of the economic transition." 
Opposition party N-VA does support De Croo's plan, as Peter Buysrogge (N-VA) called the position of the Greens "political profiling at the expense of our international solidarity and our own security." He reminded that his party and the liberals of MR have a resolution ready to boost the budget for Defence.
"Convince your colleagues. If not, we are ready to deliver a change majority," Buysrogge said. 
Earlier in the day, MR Chairman Georges-Louis Bouchez expressed his support for prime minister De Croo's ambition. Minister Ludivine Dedonder (PS) reacted cautiously. She considers it her priority to first implement the STAR plan that was given the green light by the federal government in January. This plan foresees a growth trajectory towards 1.54 percent in 2030.
Germany
Because of Russia's invasion of Ukraine, it is not only Belgium that plans to invest 2 per cent of its GDP annually in defence. Germany will do the same. That our neighbouring country is going to do this from now on is not just to meet the NATO standard, Chancellor Scholz said. "We are also doing this for ourselves, for our own security." 
In recent years, Germany did not want to increase the defence budget. Scholz's SPD and coalition partner Bündnis 90/Die Grünen were particularly opposed. In their election programme last year, the greens rejected the 2% standard. However, after the attack on Ukraine, a debate arose within Germany. "If our world has changed, our politics must also change," Foreign minister Annalena Baerbcok of Bündnis 90/Die Grünen said.
(AHU)
© BELGA PHOTO Dirk Waem