Belgian former minister takes Turkish regime to International Criminal Court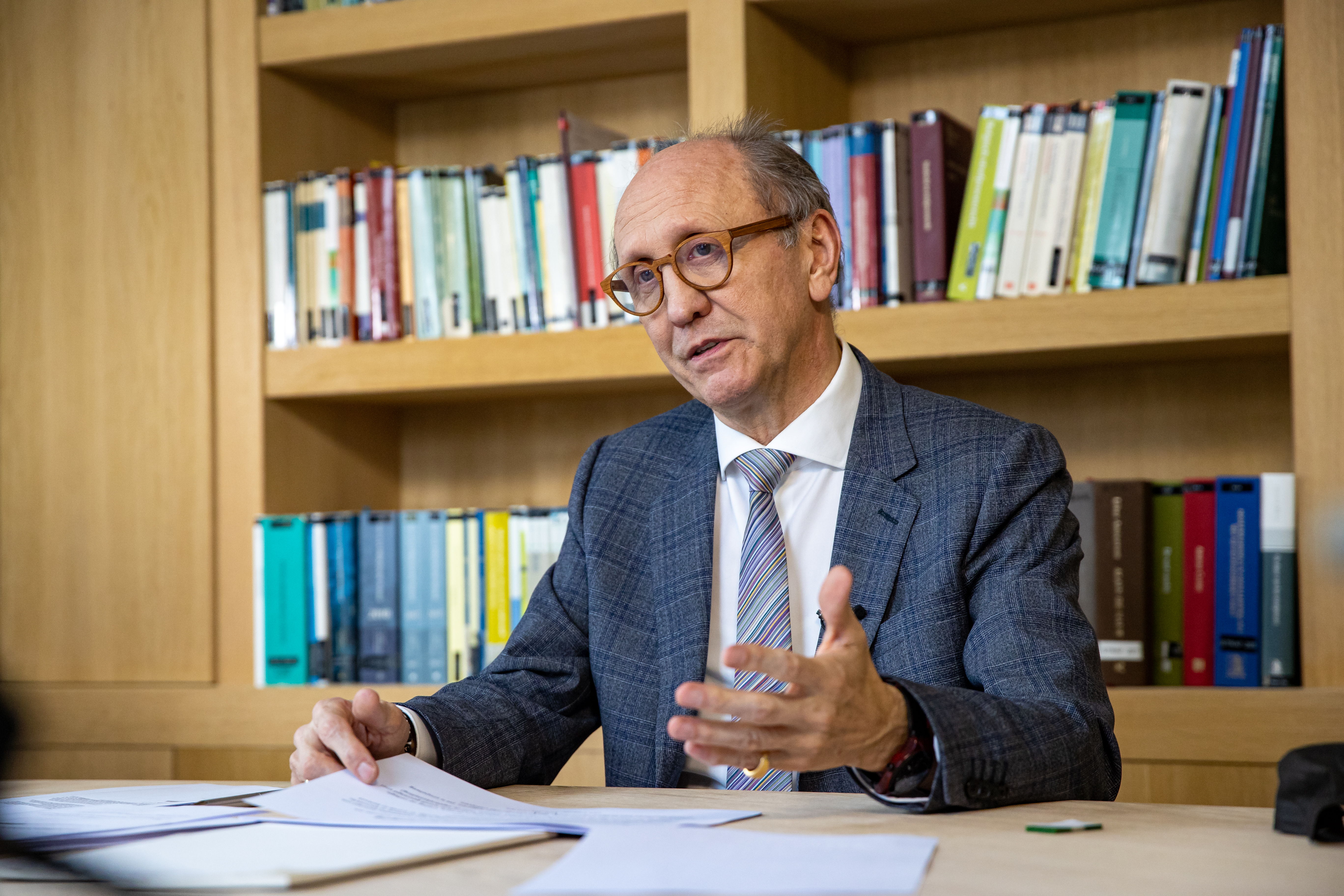 Johan Vande Lanotte, a former minister of the Belgian federal government who has been working for a renowned law firm for several years, has filed a case at the International Criminal Court (ICC) against Turkish president Recep Tayyip Erdogan's regime. ICC prosecutor Karim Khan will now have to assess whether or not to open an investigation, a press release said.
The International Criminal Court in The Hague was set up more than 20 years ago to try suspects of war crimes and crimes against humanity. According to the indictment filed by Vande Lanotte and the non-profit organisation Turkey Tribunal and Medel (European magistrates' association, ed.), Erdogan's regime committed crimes against humanity. More than 200,000 people were victims of torture, disappearance, detention or persecution with no respect for the rights of the defence, the indictment states. This happened not only in Turkey but also in the territory of 45 states (including Belgium, ed.) under ICC jurisdiction. The latter is essential because Turkey has not ratified the Rome Convention (on the ICC).
Ghent-based law firm Van Steenbrugge Advocaten, where Vande Lanotte has worked for several years, collected detailed testimonies of 1,300 victims. More than 4,000 pages were handed over to the prosecutor's office. According to the law firm, the crimes are "systematic attacks against the civilian population and in furtherance of public policy", meaning the ICC has jurisdiction. The crimes "can be regarded as deliberate disregard for the basic principles of the international rule of law", the firm says.
Whether or not president Erdogan in person is directly responsible for these crimes is deliberately not stated, says Vande Lanotte. "That is an exclusive competence of the prosecutor."
(BRV)
Johan Vande Lanotte © BELGA PHOTO KURT DESPLENTER