Employment minister appoints mediator in Delhaize social dispute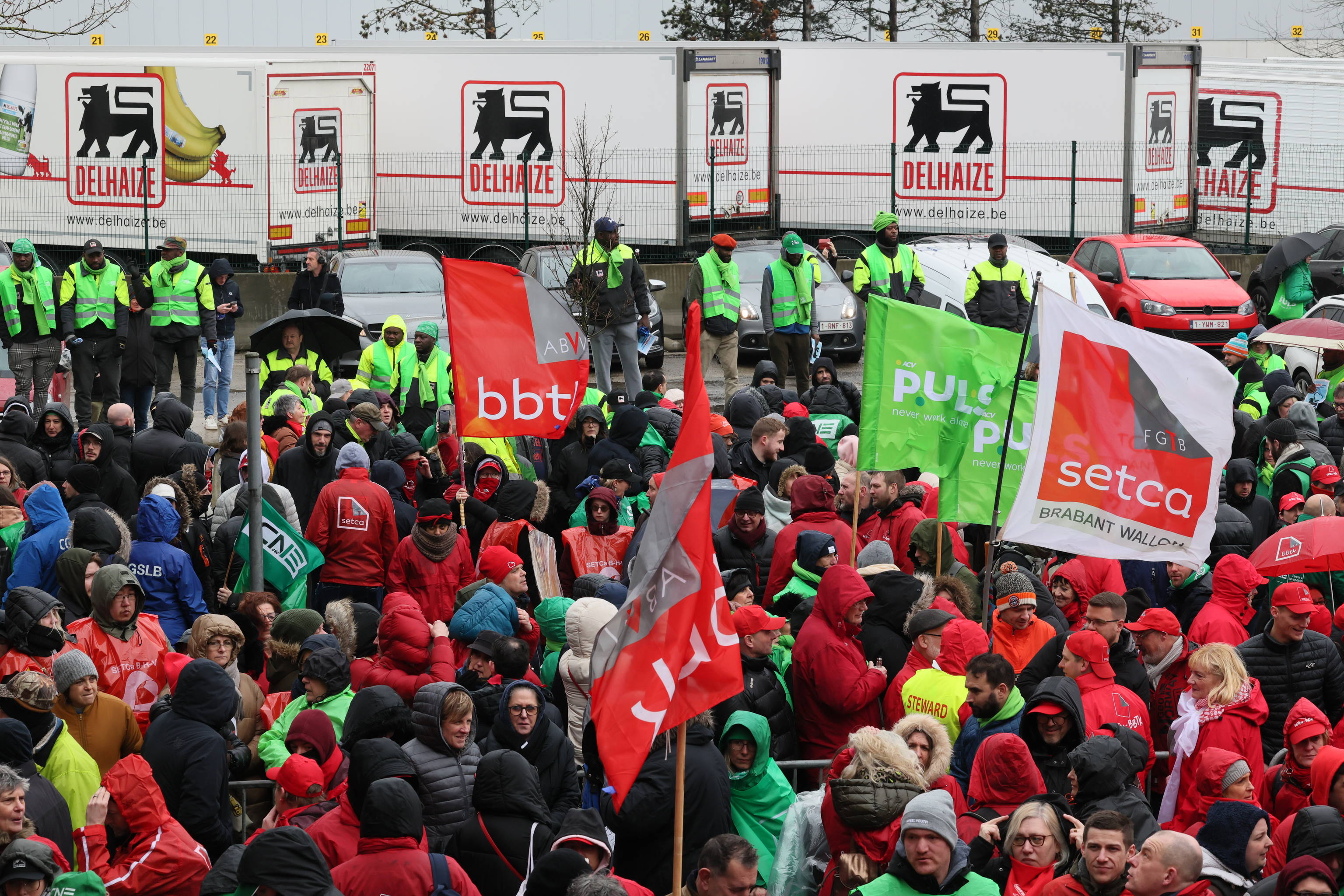 Belgium's employment minister has appointed a mediator to lead negotiations in the social conflict at Delhaize. The supermarket chain has faced a major backlash from staff after announcing plans to convert its remaining Belgian company-owned stores into independently run franchises.
Delhaize, part of the Dutch-Belgian retail multinational Ahold Delhaize, announced in early March that it would convert all of its directly managed Belgian stores into franchises. Half of Delhaize's self-managed supermarkets remained closed on Tuesday as staff continued to protest against the plans.
A third works council meeting between unions and management took place on Tuesday, but no solution was found. "They say there is no room to negotiate and they see no need to negotiate," ACLVB union secretary Wilson Wellens said after the meeting.
On the day of the meeting, 500 to 600 workers and trade unionists protested at the Delhaize buildings in Zellik. Delhaize issued a press release on Tuesday calling for a government-appointed social mediator. Soon after, employment minister Pierre-Yves Dermagne (PS, French-speaking socialists) confirmed the appointment of a mediator.
"The third scheduled meeting between management and employee representatives took place this morning," Dermagne said. "At the end of the meeting, we had to conclude that the parties had not been able to engage in a real dialogue on the announcement made by management on 7 March.
"There are currently no plans for further consultation at company level on this issue. I have therefore asked the social mediator to take over the case and bring the parties together for consultation. I call on both sides to engage in an open and constructive dialogue."
© BELGA PHOTO BENOIT DOPPAGNE