Belgian economic mission US: Americans love Stella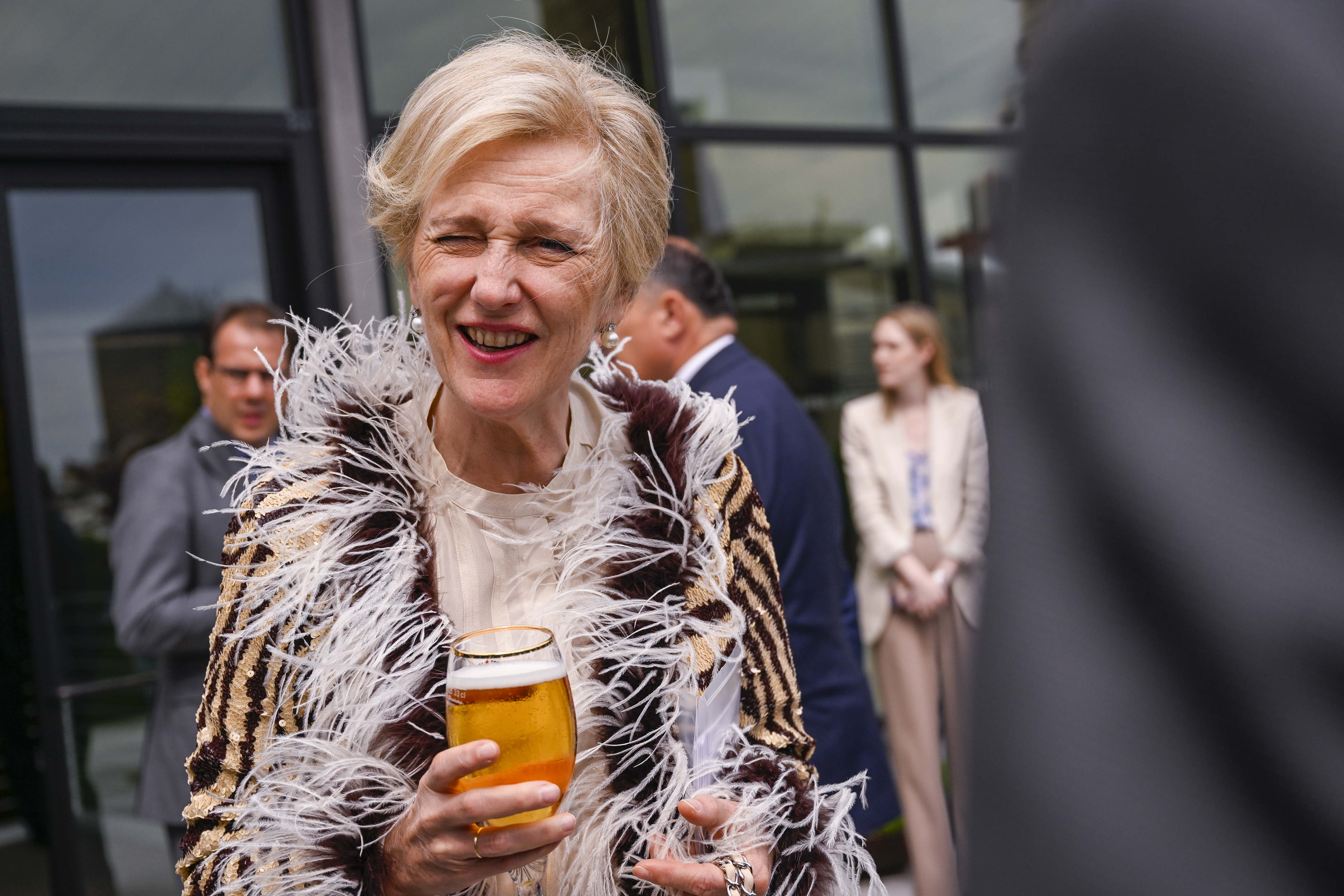 Belgian beer brand Stella Artois is on the rise in the US, as sales have increased 10 per cent in the last three years. Princess Astrid of Belgium visited the North American headquarters of Belgian-Brazilian brewer AB InBev in New York on Tuesday.
"Stella Artois has been on a growth trajectory since its launch in the US," said Brendan Whitworth, CEO of Anheuser Busch, the beer group's North American arm.
Stella has been sold in the US since 2008, and has also been brewed locally since 2021 due to high demand. Contrary to most other beers in the US, Stella is served in its own beer glass.
"Stella Artois is a real on-trade beer. Most American beers are only 15 percent available in on-trade outlets," says Simon Wuestenberg, chief sales officer of Anheuser-Busch. AB InBev also works on that image.
Figures confirm this, as sales have risen 10 per cent in the past three years. Around 40 per cent are sold in the on-trade, especially in big cities such as New York, Los Angeles and Chicago. The Belgian beer brand is also performing strongly worldwide. By 2021, sales of Stella Artois will have grown by 20 per cent worldwide, excluding Belgium.
Princess Astrid of Belgium is on an economic mission in the US, with more than 500 participants and almost 300 companies in her wake. The second-largest Belgian economic mission ever will visit Atlanta, New York and Boston this week.
(AHU)
#FlandersNewsService
© BELGA PHOTO LAURIE DIEFFEMBACQ