Belgian diplomat appointed director of AfricaMuseum
13 March 2023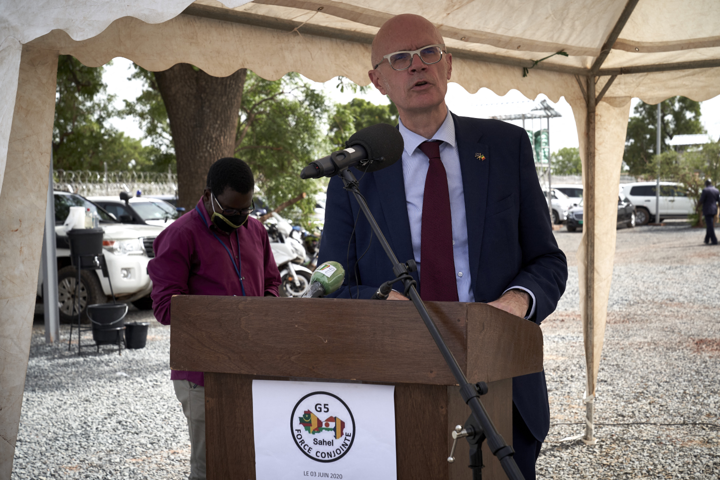 Bart Ouvry will become the new director of the AfricaMuseum of Tervuren outside Brussels. As a diplomat with mandates in Kenya, Congo and currently Mali, he has experience in the African continent. "I think I have a good feel for the sensitivities of Africans", he told De Standaard on Monday.
Bart Ouvry has been a diplomat since 1986. After missions for Belgium, he moved to the European delegation. He has been in Mali since September 2019.
Could Ouvry's experience in the Congo help him run the AfricaMuseum? "I have always attached great importance to being a field diplomat, in the sense of not limiting myself to official and political contacts. I have always emphasised the role of culture and science. They lend themselves to an equal relationship in partnership with other countries".
Diaspora
Ouvry succeeds Guido Gryseels, who retired last year at 70. He had been the director of the AfricaMuseum since 2001, where he oversaw the exhibition redesign. He also interacted with the diaspora, which has become increasingly vocal about the need for further decolonisation.
In his policy, Ouvry must consider Comraf, the diaspora association committee. It has long said it wants to play a bigger role than just an advisory one. It wants to be more actively involved in operations and to be able to appoint its staff.
The AfricaMuseum is one of Belgium's 11 Federal Scientific Institutions. More than a hundred years after its foundation, the museum has become an intercultural meeting place and an international scientific research centre.
Bart Ouvry, ambassador of the European Union in Mali, gives a speech during the inauguration of the new headquarters of joint force G5 Sahel, in Bamako on June 3, 2020. Financed by the European Union and built by Minusma (United Nations Multidimensional Integrated Stabilization Mission in Mali) the new headquarters will be the control center for the joint force, two years after that the previous one, based in central Mali, received an attack by jihadists.
© MICHELE CATTANI / AFP