Belgian Development Minister praises Uganda's refugee policy
15 March 2023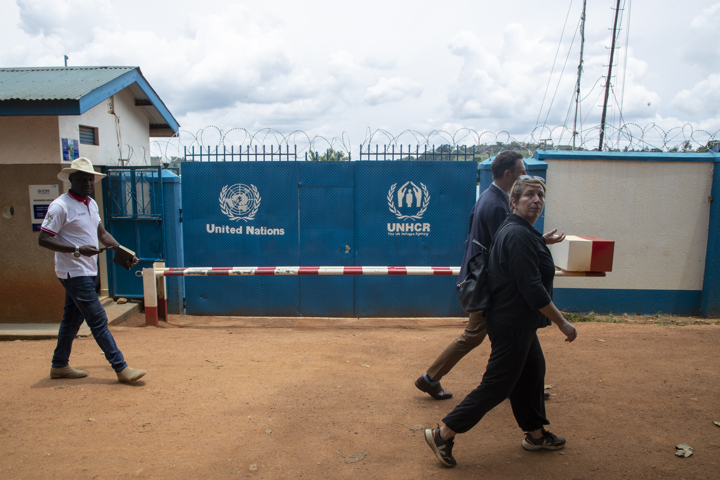 During a visit to the Kyaka refugee settlement on Wednesday, Belgian Minister for Development Cooperation Caroline Gennez (Vooruit, Flemish Socialists) praised Uganda's refugee policy. The camp is home to 120,000 mostly Congolese refugees. Contrary to the familiar image of tent camps, they live in villages and move around freely.
The Belgian delegation made a stop at the camp hospital where they are implementing Results-Based Financing (RBF), a financing system set up by the Belgian development agency Enabel. Through the RBF system, Enabel provides the hospital with expertise on how to use funds, such as those from the World Bank, correctly and efficiently.
Within the system, grants to health centres and hospitals are calculated on the basis of the results they achieve, rather than the size of the facility. In addition, the Ugandan Ministry of Health evaluates operations, and health facilities can receive additional funding for new investments based on these evaluations.
One example is the establishment of a neonatal unit in Bujuguli. Gennez spoke to the parents of four-month-old triplets at the unit, all three of whom weighed about one and a half kilos at birth. The parents never thought the children would survive, "but thanks to the good care here, they are now doing well and weigh a good three kilos".
For Enabel, the RBF system shows that development cooperation is not just about giving money, but also about sharing the necessary expertise to create ownership among partners. 
Uganda is home to more than one and a half million refugees from countries in the region, out of a population of 46 million. Efforts are also being made for the local population. For example, the Kyaka hospital serves both refugees and the 40,000 Ugandans who live in the villages surrounding the camp.
Minister for Development Cooperation Caroline Gennez during a visit to refugee settlement Kyaka II in Uganda © BELGA PHOTO NICOLAS MAETERLINCK