Belgian development minister calls on Uganda to increase investments in education
17 March 2023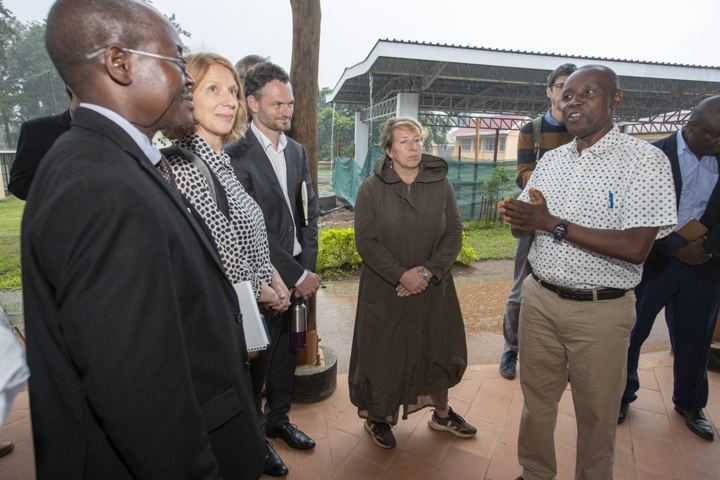 On Friday, the last day of her official visit to Uganda, Belgium's minister of development Cooperation Caroline Gennez visited a vocational school and a teacher training school in Mubende. She stressed that education is one of the three priorities for Belgian development cooperation in the East African country. During her visit, Gennez called upon the Ugandan government to invest more in education.
The school's operation was professionalised, with support from Belgian development agency Enabel, and its infrastructure was upgraded. In the field of education, among others, the challenges in the East African country are enormous: with 1 million births every year, the need for teachers is substantial. "Investing in education is a task for every country, especially in a country like Uganda with such a young population," Gennez said. "Team Belgium and Team Uganda are working together for this."
As far as Gennez is concerned, however, the Ugandan government can and should go the extra mile. On the first day of her visit, she already conveyed that message to the country's finance minister. Within the Belgian delegation, it is said that promises have been made but not yet materialised.
Gennez said that "now is not the time" to sign the planned new cooperation agreement, one week after the Ugandan parliament speaker announced that parliament would soon vote on new anti-gay legislation.
As part of the (soon to expire) cooperation agreement between both countries, 15.5 million euros have been invested over five years in the school in Mubende and four other Ugandan institutions that offer teacher training. This money went primarily to infrastructure: renovations, but also new buildings. Two other components of the Enabel programme were management support and improving teaching pedagogy.
Since Uganda announced plans one week earlier to pass far-reaching anti-gay legislation, Development minister Gennez could not avoid discussing the sensitive issue during her visit. Next Tuesday, parliament will vote on a law that could punish anyone identifying as LGBT+ with up to 10 years in prison. Despite her earlier assertion that because of these plans, "now is not the time" to sign a new cooperation agreement", Gennez stressed today that "Ugandan activists, for example on LGBT+ rights, can continue to count on our support; our development cooperation will remain in place for the time being".
(BRV)
Belgian minister for Development Cooperation Caroline Gennez during a visit to the National Teacher's College, in Mubende, Uganda © BELGA PHOTO & VIDEO NICOLAS MAETERLINCK