Belgian dairy producers make more mozzarella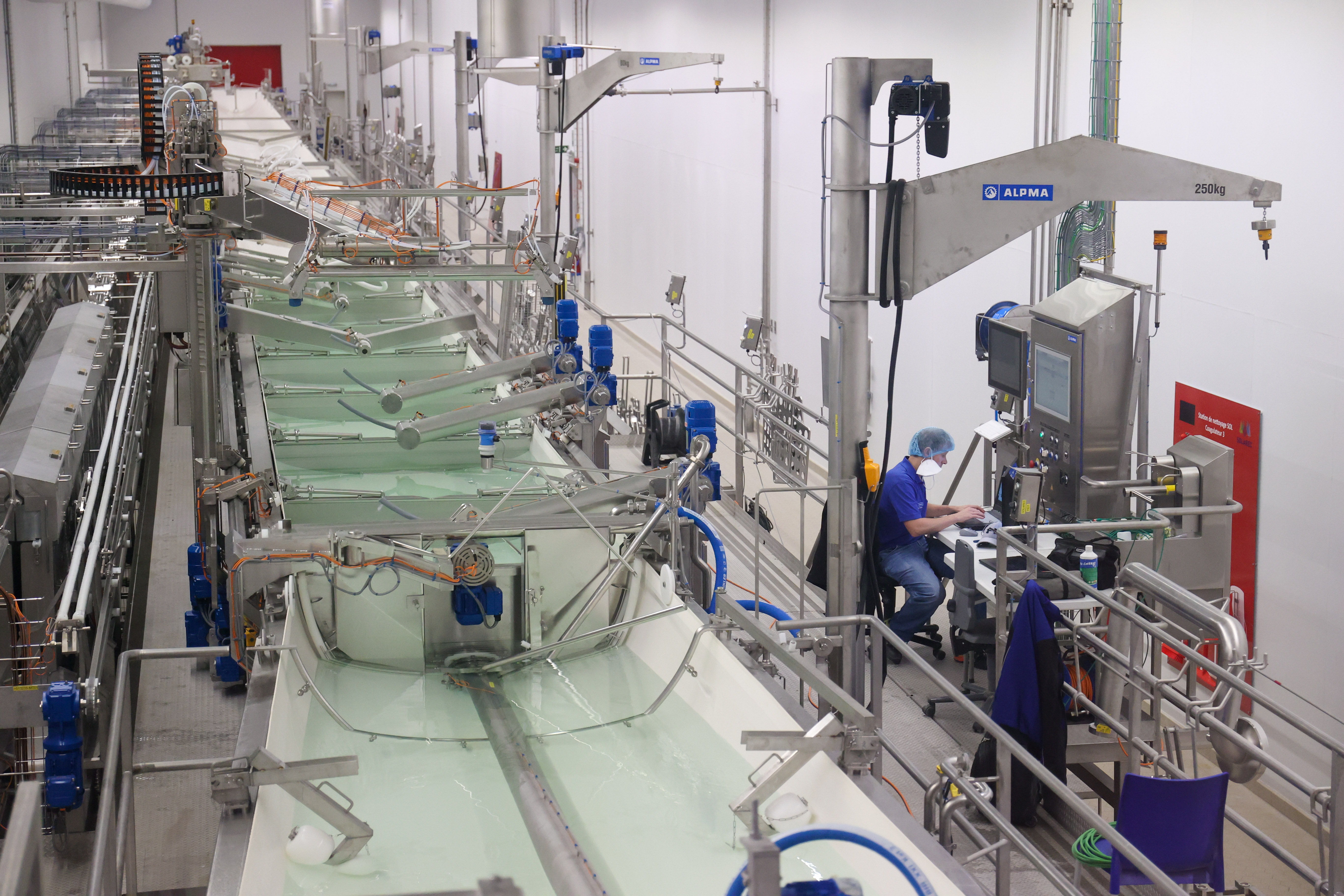 Mozarella is an undisputed Italian speciality, but Belgian retailers and restaurants can buy the cheese much closer to home. The Belgian dairy sector produced almost 10 per cent more mozzarella last year than in 2021, figures provided by national statistics agency Statbel showed on Thursday.
Belgian companies produced 68,570 tonnes of mozzarella last year. In total, Belgian cheese production clocked up 109,486 tonnes. Gouda experienced a 17 per cent drop to 8,679 tonnes; fresh cheese rose 5 per cent to 12,981 tonnes. Goat's cheese production rose 32.8 per cent to 9,782 tonnes.
Soft, white mozzarella from Italy was originally made from buffalo milk and is an important raw material for pizza makers. In the West Flanders town of Langemark, dairy cooperative Milcobel has a large factory for cow's milk-based mozzarella. In 2021, the Laiterie des Ardennes group opened a mozzarella factory in Baudour, Wallonia.
(BRV)
The mozarella production line at Laiterie des Ardennes in Baudour, Wallonia © BELGA PHOTO VIRGINIE LEFOUR