Belgian couple caught smuggling arms in Sweden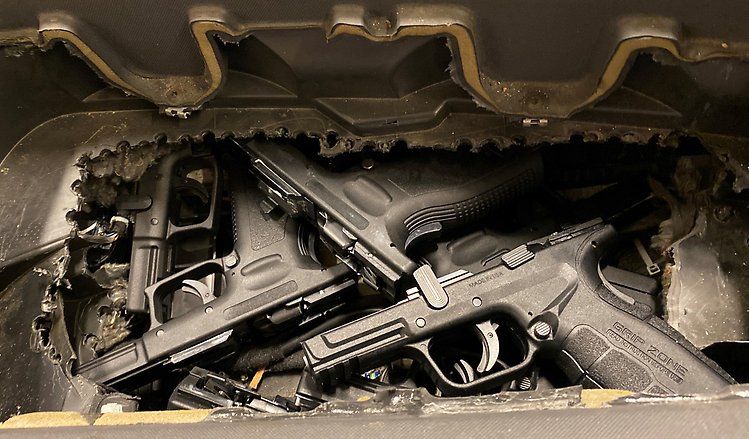 A Belgian couple appeared in court in the Swedish city of Malmö on Monday for smuggling 15 weapons. The woman had hidden two weapons in her bra and four in her pants, Swedish customs reported.
The couple were intercepted at the Öresund Bridge between Denmark and Sweden on 1 December 2022. They claimed they were on their way to a wedding, but when customs officers asked them who was getting married, the man seemed unprepared for the question. Moreover, the woman had no luggage with her. Swedish customs officers ​ therefore decided to check their car.
Besides the weapons the woman was carrying on her, inspectors discovered nine more in a hidden compartment in the car's dashboard, the largest seizure of weapons ever made by Swedish customs. "It feels incredibly good that we managed to prevent these 15 weapons from entering the country and ending up in the hands of criminal gangs," said spokesperson Kristian Johansson.
The man claimed he had picked up the weapons in Germany and was delivering them to Stockholm. The woman claims she did not know what the weapons were for and that her husband had told her to hide them under her clothes.
The couple have been in custody since the discovery, charged with very serious arms smuggling. They face between four and seven years imprisonment. Prosecutors want them to be deported from Sweden after they have served their sentences, and not be allowed to return for 15 years.
© Swedish Customs