Belgian Constitutional Court looks into controversial prisoner swap deal with Iran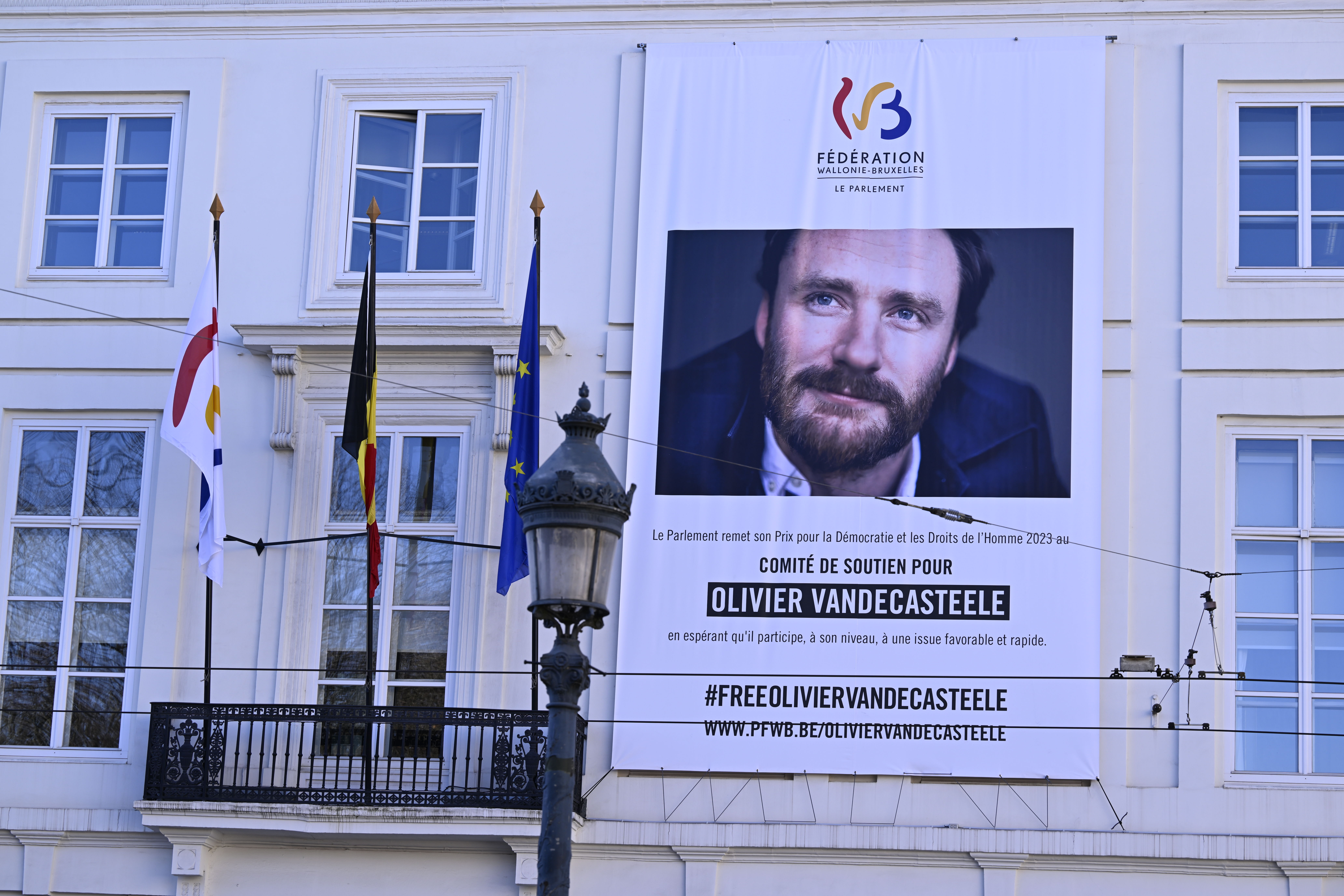 On Wednesday, arguments will be heard before the Belgian Constitutional Court over the controversial Iran deal, wrote De Morgen. "We are going to everything it takes to argue the case and convince the Court that this deal is necessary," Belgian Justice minister Vincent Van Quickenborne said in De Ochtend on Radio 1.
Before the summer, the Belgian House of Representatives approved a deal with Iran to allow a prisoner swap, which could facilitate the release of NGO worker Olivier Vandecasteele. The 40-year-old Belgian has been imprisoned in Iran for almost a year, and was sentenced to 40 years in prison and 74 lashes for espionage. In exchange for his release, Belgium would transfer Iranian mock diplomat Assadolah Assadi to Iran. In 2021 he was sentenced to 20 years in prison in Belgium for his role in a foiled terror attack in Paris.
However, the Constitutional Court suspended part of the Iran deal in December to prevent Assadi's transfer. The Court argued that if Iranian authorities release Assadi, it would violate the right to life of those who escaped the planned attack. Pleadings in the case will be held on Wednesday.
According to Van Quickenborne, the Iran deal is "vitally important for Olivier Vandecasteele and his family". The government's legal team has been strengthened and will "pull out all the stops to argue the case and convince the court that the deal is necessary", he said on the radio. "I want to make it clear to the family that we will do everything within our constitutional power to get him back."
Van Quickenborne is convinced he can succeed, because Vandecasteele's conviction has changed his situation. "His right to life is threatened. We will argue that Olivier Vandecasteele's right to life should also be taken into account."
The case was brought to the Constitutional Court by the NCRI, an Iranian opposition movement, and the British NGO Justice for Iran, wrote De Morgen. In addition, international politicians such as Ingrid Betancourt, former presidential candidate in Colombia, and former Italian foreign minister Giulio Terzi have expressed their support.
A large banner for humanitarian aid worker Olivier Vandecasteele. © BELGA PHOTO LAURIE DIEFFEMBACQ